Ouest France reports that at least 141,000 people took part in the vaccine pass protests this weekend, while 18,425 protesters appeared for the demonstration in Paris alone.
Several videos were shared on social media of a large group of demonstrators chanting "Liberté!" at a retail centre.
The mass demonstrations are being held in response to the COVID-19 vaccine passport, which now prohibits people from entering most public places like restaurants and gyms without having the pass. Protests of the same sort have also been taking place in Germany and Italy, among others.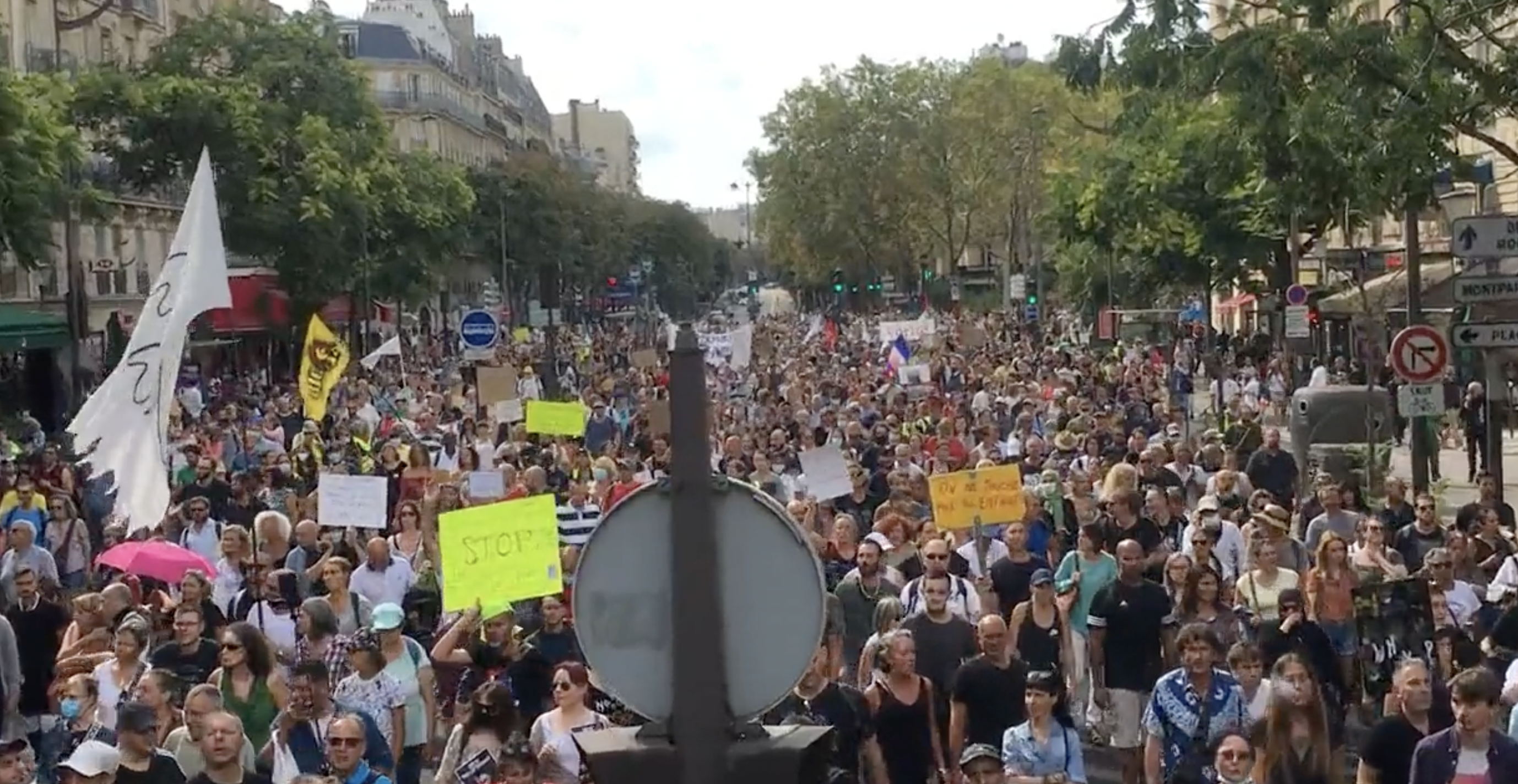 It was reported in July, after President Emmanuel Macron's announcement, that protesters and police in Paris had clashed during protests against his plans to require COVID-19 vaccination certificates to enter bars, restaurants, cinemas, and other places. The plan has been in effect since last month.
The President had encouraged citizens back then to get vaccinated but also stated that when the law is passed, protesters are "free to express themselves in a calm and respectful manner."
According to Macron, the law includes comprehensive measures to combat a rapid rise in the new COVID-19 variant, such as providing mandatory vaccinations for health personnel and limiting health pass privileges for the general public.
By September 15, all health care workers in France will have to show a vaccine passport, according to the law that took effect in August. The President's critics have suggested that Macron violates people's rights and discriminates against those who refuse to take the COVID vaccine.
In the current vaccine passport law, only adults are eligible, but it will be open to all children ages 12 and above on September 30.