Reality TV personality Katie Price is behind a petition posted on the UK parliament's website, asking legislators to legally mandate that users must provide verified ID in order to be allowed to open a social media account, so that they can be criminally prosecuted for "online trolling."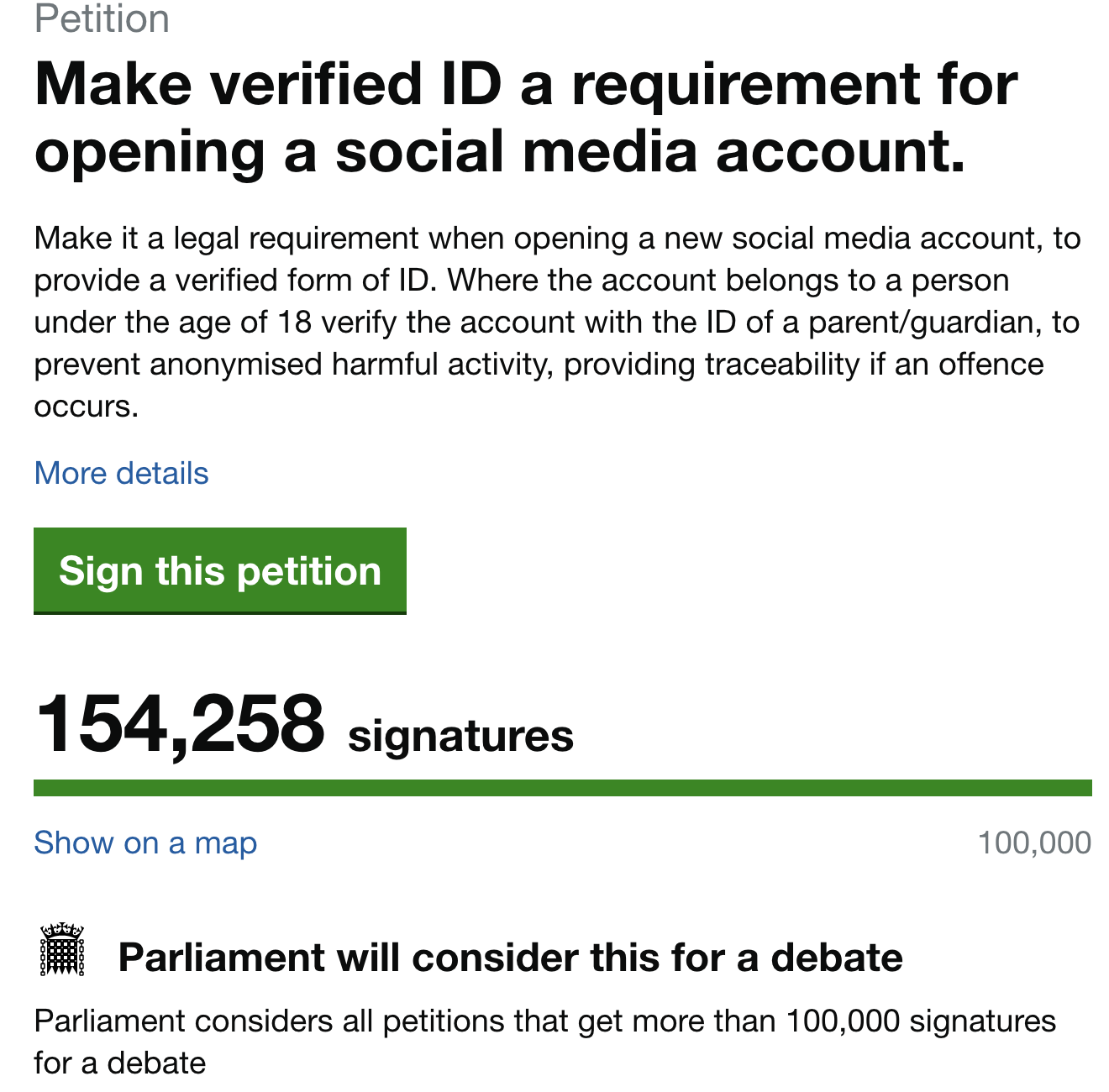 Minors should also have their accounts verified in this way, wrote Price, by forcing their parents or guardians to provide their IDs to social media platforms. Her goal is clear: remove everyone's right to online anonymity as a way to prevent "harmful activity" and allow those accused of such transgressions to be exposed and prosecuted as a crime.
Price – who critics say wants the UK to introduce China-style internet control that involves identification documents, and who considers herself a victim of trolls as well as a social media celebrity – doesn't think her country's ? Online Harms Bill is enough to prevent the behavior she dislikes.
The petition, which has gathered more than 150,000 signatures and will therefore be considered by parliament and receive a response from the government, explains that Price is the mother of a disabled son, Harvey, added that the already-controversial Online Harms Bill does not envisage criminalization of what she calls online abuse – something that proposed legislation, called Harvey's Law, does.
A provision in that draft, which in 2019 received support from a parliamentary committee, is to create a registry of known trolls. But for it to work, Price – who originally started her anti-troll crusade in order to protect her son from what she says is "the worst kind of abuse" – says that all UK social media users must first be stripped of their online anonymity.
"Where an offense has taken place they ought to be easily identified and reported to the police and punished," Price writes in her petition.
But well known digital rights groups ? have long warned that online anonymity is vital to free expression, while it constantly remains under threat from campaigners who wish to unmask internet users for a variety of reasons.
But they also have a variety of reasons to stay anonymous, including in some cases to protect their personal safety and even life, particularly if they are whistleblowers, victims of domestic violence, or members of sexual and other minorities who are rejected by their communities for their identity or viewpoints.