Gifts are a great opportunity to share your love of privacy and security with others. And the good news is that there are plenty of privacy and security-focused gifts for everyone, no matter what stage of the journey they're on.
In this post, we've compiled several awesome privacy and security-focused gifts that are suitable for all budgets and experience levels. So keep reading to find the perfect privacy and security-themed gift.
NSA t-shirt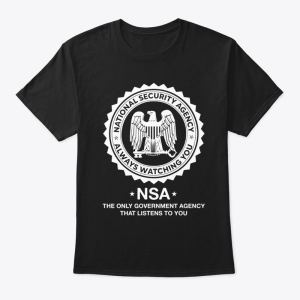 Looking for a fun gift you can give to privacy-loving friends or family members? This National Security Agency (NSA) t-shirt is a great choice that playfully calls out the NSA's infamous mass surveillance tactics.
The design contains a modified version of the NSA's eagle insignia that jokes about the NSA "always watching you." Below the insignia, there's a separate light-hearted reference about the NSA being "the only government agency that listens to you."
The t-shirt is available in black, navy, charcoal, forest green, royal, red, sapphire, and azalea colors. The available sizes include small, medium, large, XL, 2XL, 3XL, 4XL, and 5XL.
Price: $32.99 plus shipping
Available from: Reclaim The Net
Portable SSD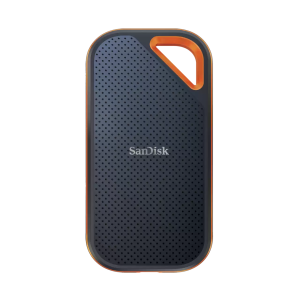 Portable solid state drives (SSDs) are a fantastic gift that allow the recipient to reclaim their data by storing it in or backing it up to a drive that they control. Some good choices include the Samsung T5, Samsung T7, and the SanDisk Extreme Portable SSD.
All of these models are compact, lightweight, and can fit easily into most pockets. Plus, you can choose an amount of storage that's most suitable for your recipient's needs with storage capacities of between 500GB and 4TB available.
Price: $74.99-$289.99
Available from: Samsung and SanDisk
Private smartphone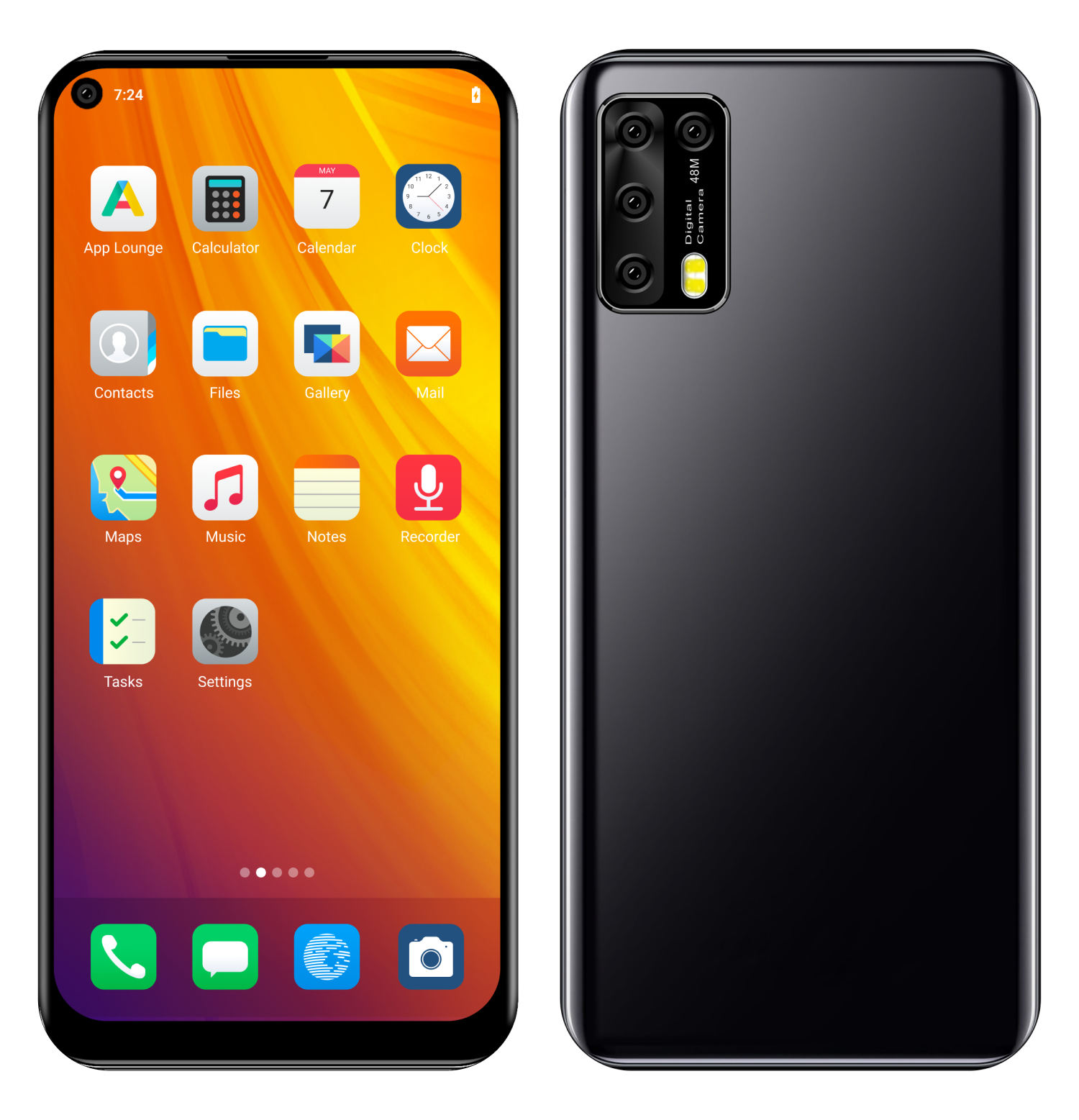 If you want to help someone level up their mobile privacy, consider giving them a private smartphone from Murena, Pine64, or Purism.
Murena phones use the de-Googled Android operating system (OS) e/OS. Since the OS is based on Android, using a Murena phone is just like using any other Android phone and it's compatible with most Android apps. However, e/OS has the added benefit of protecting user privacy because it removes the connections to Google that often come pre-installed with other versions of Android.
Pine64's PinePhone and PinePhone Pro (which offers more RAM, more storage, better cameras, and a nicer display) ship with the user-friendly Linux distribution Manjaro and use the Plasma Mobile graphic interface. They also have hardware kill switches and removable batteries.
Purism's Librem phones use the privacy-focused Linux distribution PureOS which can be installed on both desktop and mobile and provides full convergence between all the devices that use it. Like Pine 64's phones, Librem's phones have hardware kill switches and removable batteries.
Since Android is much more widely used than mobile Linux, Murena phones are the easiest to transition to for most people. However, if your gift recipient is a Linux enthusiast, they may prefer a phone from Pine64 or Purism.
Price: $149.99-$1,999
Available from: Murena, Pine64, and Purism
Raspberry Pi 4 and Umbrel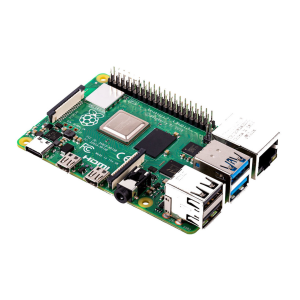 Umbrel is a user-friendly home server OS that can be installed on a Raspberry Pi 4 and help the recipient reclaim their data from Big Tech. It's an amazing gift for those who enjoy tinkering with their tech.
Umbrel lists all the parts you'll need on its website and provides an easy-to-follow installation guide. Once it's set up, the gift recipient can use their Umbrel to self-host their files, photos, messaging apps, and more. Other Umbrel features include the ability to block ads, perform home automations, and host a Bitcoin node.
Price: Around $300
Raspberry Pi 4 available from: Various suppliers (use RaspberryPi.com's product finder for quick links to the suppliers in your region)
Umbrel available from: Umbrel
Cryptomator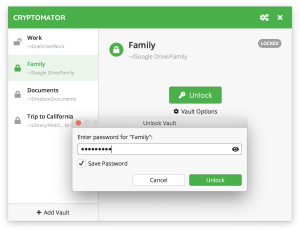 Do you have a friend or family member who uploads all of their files and photos to a Big Tech cloud service? Then give them the gift of Cryptomator — an app that protects their files in the cloud with end-to-end encryption.
Cryptomator is available for all the major desktop and mobile operating systems and works with most of the major cloud services providers. All your recipient has to do is install the apps, create encrypted Cryptomator vaults (folders) inside their cloud service provider's storage, and then add their files to these vaults to encrypt them.
Once files are in these vaults, they'll sync to the cloud service as normal. However, the end-to-end encryption will prevent the service provider and any other third parties that get hold of the files from snooping on them.
Price: Free on desktop, $11.99 on Android and iOS
Available from: Cryptomator
Privacy screen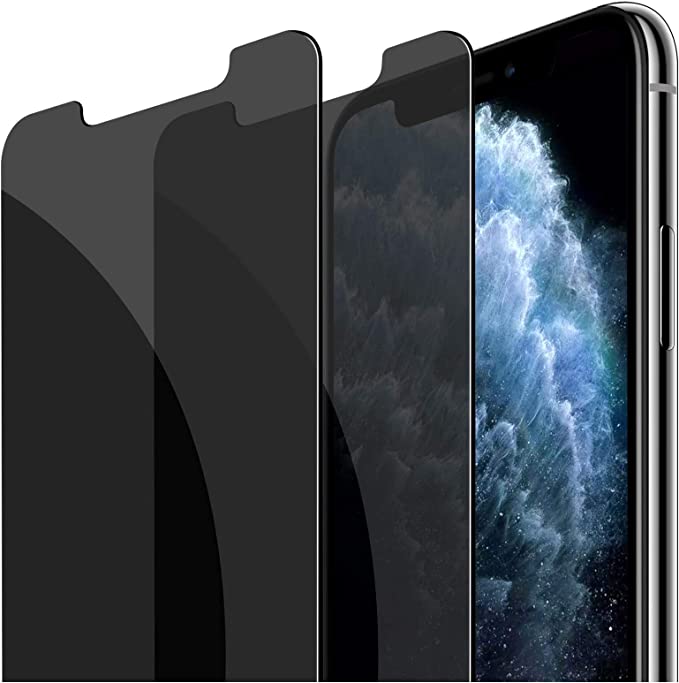 When using laptops and smartphones in public, there's always a risk of snoopers spying on and even copying sensitive on-screen information such as messages and documents. By gifting a privacy screen, you can help friends and family members solve this common problem.
Privacy screens make it much harder for others to spy on the screen by making it impossible to see the screen at an angle. Not only do they prevent snooping but they also protect the screen from scratches, impacts, and others forms of damage.
You can get privacy screens for almost any device type including smartphones, tablets, laptops, large monitors, smartwatches, and even curved monitors.
Price: $7.99-$159.99
Nanobloc Universal Webcam Covers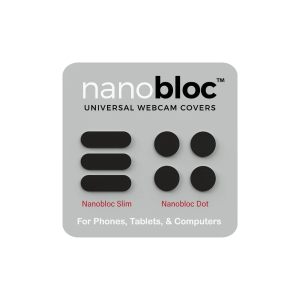 Nanobloc Universal Webcam Covers are compact, reusable, and can cover the camera on a wide range of devices. They're a particularly good gift if you have a friend or family member who has a habit of accidentally making or joining video calls. They also prevent hackers from being able to hijack the camera if the device is ever compromised.
Unlike many other camera covers, these Nanobloc Universal Webcam Covers have a minimal design and blend in when applied to devices. Their "nano-suction" material allows them to firmly stick to devices without leaving any residue.
Whenever your recipient needs to use the camera they can just peel the Nanobloc cover off, stick it somewhere else on the device, and then stick it back over the camera when they're done.
Nanobloc Universal Webcam Covers are available in two different shapes — a circular "dot" shape and a longer "slim" shape. They're also available in several different designs including emoji, USA, pizza, donuts, and smiley face.
One thing to note is that some laptop manufacturers recommend removing webcam covers before closing the lid. So if you're recipient plans to use their Nanobloc Universal Webcam Covers on a laptop, advise them to take it off the camera and stick it on the back of the laptop whenever they close the lid.
Price: $9.95-$14.95
Available from: eyebloc
SLNT Faraday bag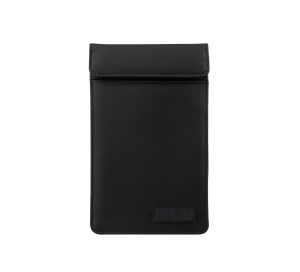 If you're looking for a simple gift that anyone can use to boost their privacy, consider a Faraday bag from SLNT. These bags instantly block the many signals that are constantly emitted by modern devices. These signals are often used by apps, service providers, data brokers, law enforcement, governments, and other third parties to engage in mass surveillance.
The recipient can place their device in the Faraday whenever they're not using it and don't want their movements to be tracked. Whenever they need to use the device, they can just take it out of the bag and start using it.
SLNT offers many types of Faraday bags that can be used to protect key fobs, phones, tablets, laptops, computers, cards, generators, solar panels, and more. In addition to device-specific bags, SLNT also has Faraday backpacks, briefcases, duffel bags, and waterproof bags.
Price: $14-$1,095
Available from: SLNT
Reflectacles glasses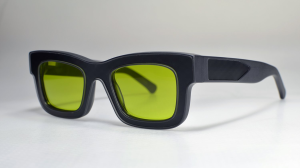 Reflectacles glasses are a great gift for those who are concerned about the increasingly pervasive use of facial recognition cameras in society.
Reflectacles claims that its glasses can fool facial recognition systems that use infrared for illumination in low light settings and those that use 3D infrared mapping/scanning during the day or night. This is achieved through the use of infrared-blocking lenses in all of its glasses and reflective frames on some of its glasses.
The glasses are available in several different designs and each design can be ordered with a light or dark lens shade. Some of the designs also have multiple color choices.
Price: $88-$188
Available from: Reflectacles