On Wednesday, Reddit banned an active subreddit that had been accused of COVID-19 "misinformation." The move came after other subreddits called on the platform to take action against the spread of pandemic-related misinformation.
The subreddit r/NoNewNormal appears to have been banned for COVID-19 misinformation, although Reddit claims it was banned for over 80 brigades. Reddit defines a brigade as members of one subreddit flooding another one to "harass" other users.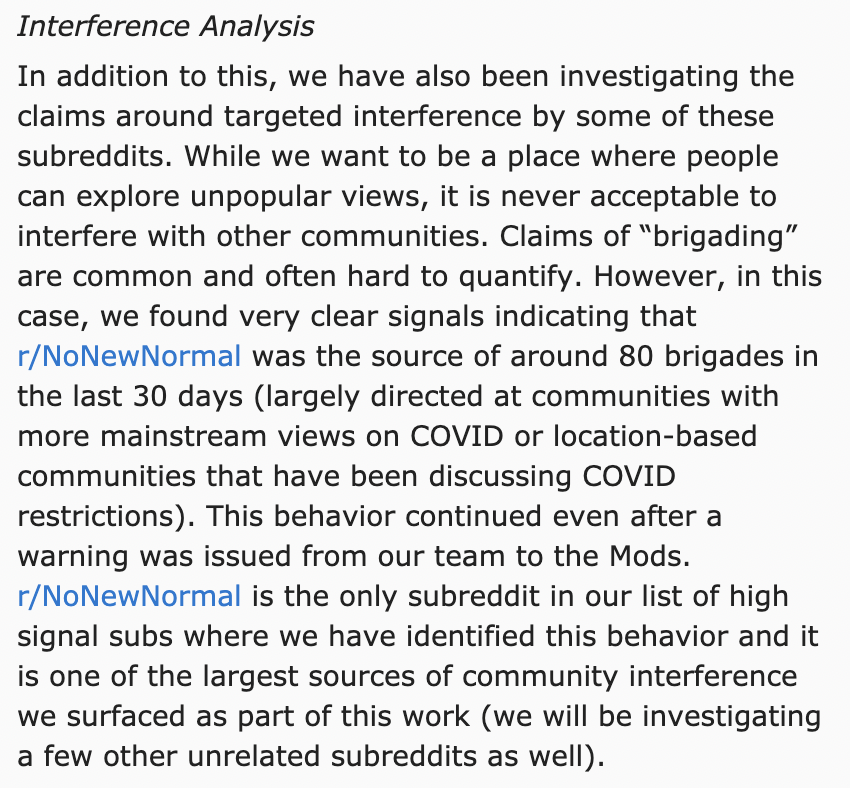 The NoNewNormal subreddit was started in June 2020, with its 122,000 subscribers described as "free thinkers." The purpose of the subreddit is to discuss the concerns about the pretty creepy proposed "new normal" (caused by the pandemic), and what can be done to resist the "new normal."
Although the number of subscribers is not very large, the community was as active as larger subreddits. In early August, before the subreddit was quarantined for breaking the rules, there were over 900 threads and 10,000 comments a day.
Like other platforms, Reddit has been accused of allowing the spread of misinformation. While the platform claims NoNewNormal was banned for brigades, the banning came shortly after a user-led initiative to put health misinformation on the platform in the spotlight.
On August 25, someone posted about the issue on r/VaxxHappened. The post was shared on more than 1,000 subreddits.
"There is a good chance that the disinformation that Reddit is currently inundated with will necessitate people a stay at the toxicology department in the hospital or even cost them their lives," the post read. "There can be no room for leniency when people are dying as a result of misinformation on this platform. Reddit as a global platform needs to take responsibility here."
On August 26, Reddit's co-founder Steve Hoffman insisted that the platform was "a place for open and authentic discussion and debate," and, therefore, no action would be taken to address misinformation.
"We believe it is best to enable communities to engage in debate and dissent, and for us to link to the CDC wherever appropriate," Hoffman said in a Reddit post. "While we believe the CDC is the best and most up-to-date source of information regarding COVID-19, disagreeing with them is not against our policies."
The lack of action resulted in more than 100 subreddits, including popular ones like r/PokemonGo, going dark (only subscribers could view). It appears Reddit caved to the pressure and banned the NoNewNormal subreddit, but saved face by giving a different excuse for the ban.
"We are not anti-mask/anti-vaccine," said one moderator for the subreddit, who asked to stay anonymous. "We are interested in the free exchange of ideas and debate…We strive to be a non-partisan coalition with the goal of simply returning to what existed before the world revolved around a virus."