An investigative blitz is taking place within the corridors of the US Congress as House Republicans, spearheaded by Rep. Mark Green and Rep. Dan Bishop, have doubled down on allegations of a clandestine alliance, which they assert stealthily curtailed American voices during the high-stakes 2020 elections.
The duo's letter to an independent guardian of electoral integrity alleges that the Department of Homeland Security, particularly its Cybersecurity and Infrastructure Security Agency (CISA), played a pivotal role in this purported triangulation involving non-profit organizations and social media giants.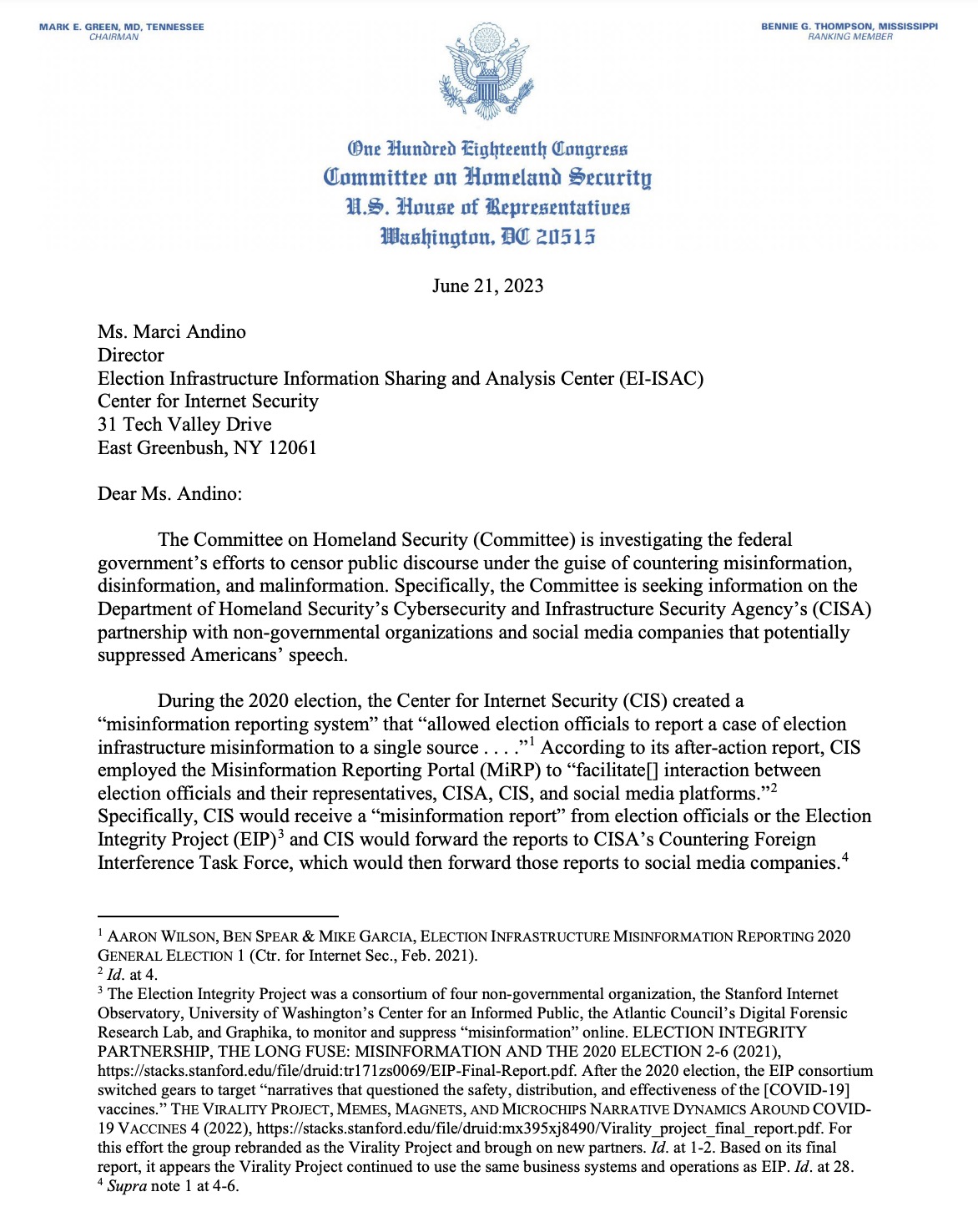 What's particularly intriguing in this unfolding saga is the alleged role of the Center for Internet Security (CIS). The GOP legislators posit that CIS was instrumental in crafting a shadowy misinformation reporting system, effectively orchestrating a symphony of interactions between election officials, CISA, itself, and the gatekeepers of social media platforms.
This system, they contend, was not merely a passive conduit but was instrumental in relaying information that was ultimately suppressed by social media outlets. Astonishingly, CIS is alleged to have revealed that a striking 61% of cases funneled through this pipeline were either extinguished or labeled as misinformation.
The Republican inquisitors are zeroing in on whether the US government's muscle was surreptitiously flexed to pressure social media platforms into submission. This, they imply, may have been a gambit to manipulate the information landscape during a politically charged season.
The enigmatic role of CISA as an intermediary raises eyebrows for Green and Bishop, and they are on a quest to demystify its participation. In contrast, CISA's director, Jen Easterly, struck a defiant tone earlier this year, asserting CISA's innocence in any censorship activities.