Rumble has issued a legal filing in France to push back against censorship demands from the country.
"Rumble filed a legal challenge to fight the French Government's demands that we remove certain content from Rumble," the growing video platform wrote on Twitter. "We look forward to a swift decision so we can resume our service to users in France."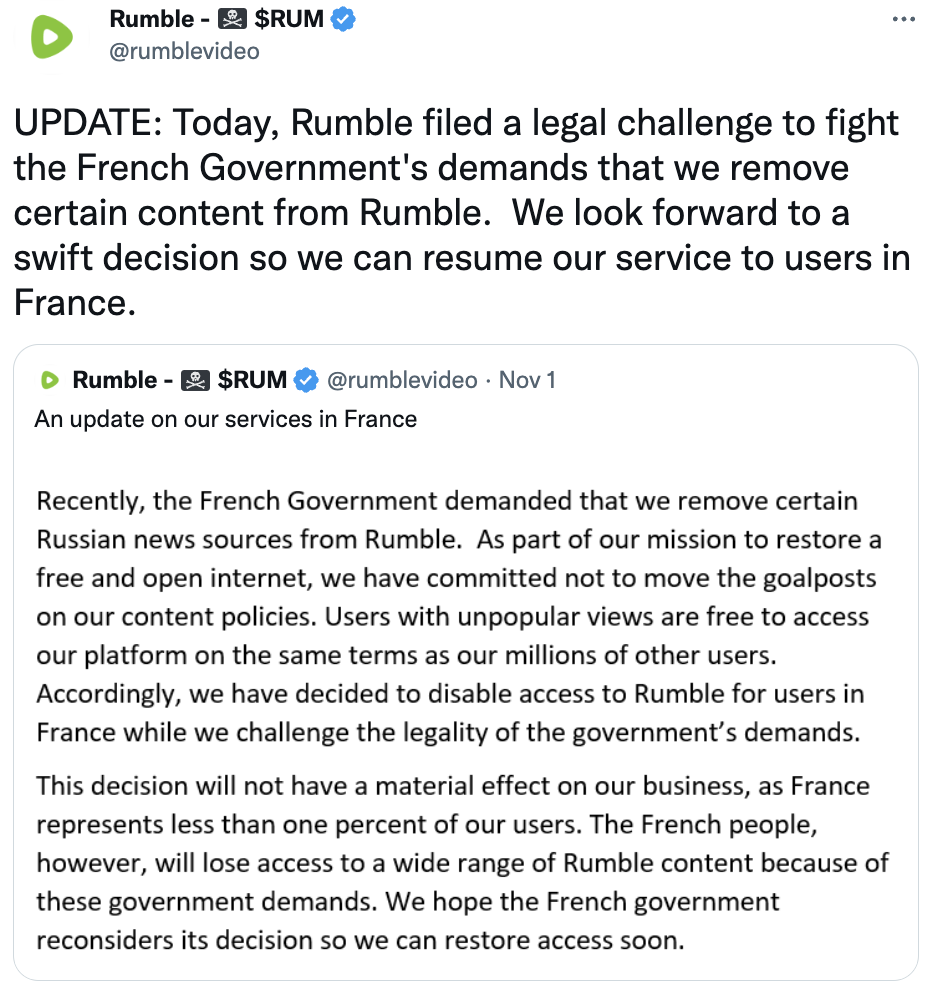 Rumble recently withdrew from France in protest against demands by the French government to remove Russian news outlets.
"Recently, the French Government demanded that we remove certain Russian news sources from Rumble. As part of our mission to restore a free and open internet, we have committed not to move the goalposts on our content policies," the company said in a statement.
It added that it would "challenge the legality of" the demands by the French government. The statement noted that the decision will not "have material effect on our business, as France represents less than one percent of our users." However, people in the country "will lose access to a wide range of Rumble content because of these government demands."
The EU and US have imposed many sanctions on Russia since the invasion of Ukraine began in February. Among those sanctions is the banning of Russian state-sponsored news outlets Sputnik and RT Russia Today.
Back in March, Elon Musk tweeted that some governments were pressuring him to ban Russian news outlets from his Starlink satellite broadband service. At the time, he said he would not "do so unless at gunpoint."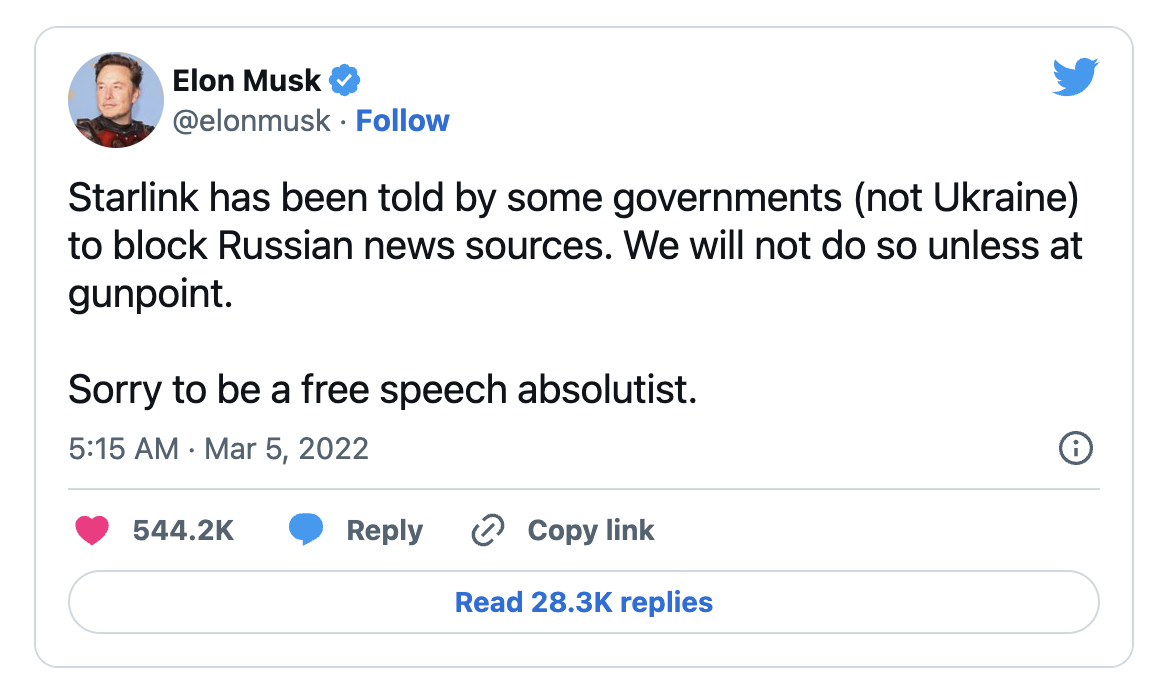 Rumble CEO Chris Pavlovski retweeted Musk's tweet, writing, like Musk, "I won't move our goal posts for any foreign government."
At the time, Rumble parter and political commentator Dan Bongino said of Rumble's decision, "This is what defending free speech looks like. Any idiot can defend popular opinions, but where do you stand when it's time to defend unpopular ones?"