Video sharing platform Rumble has released new apps for iPhones and Apple TVs that make it easier to like or dislike videos, view the like-dislike bar, and switch between related videos and comments.
The new iPhone app brings like and dislike buttons and the like-dislike bar to video pages. Previously, these buttons and the bar were only available in feeds such as the homepage feed.
It also adds quick links to every video page that make it easy to switch between related videos ("Up Next"), the video's comments, and the video's description.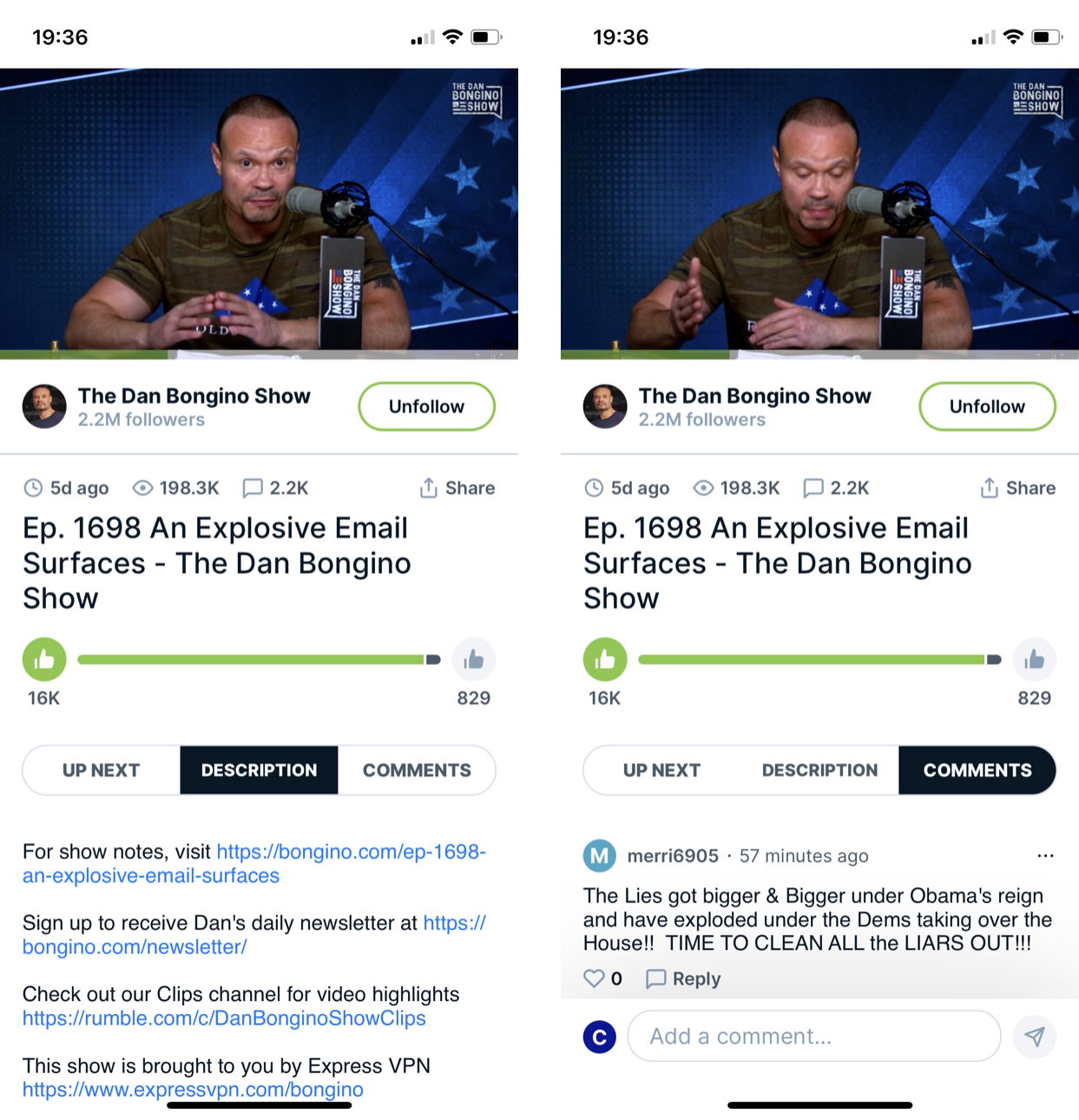 The new Apple TV app lets you sync your Rumble accounts straight to your TV and access your favorite channels. It also features a new dark mode design interface.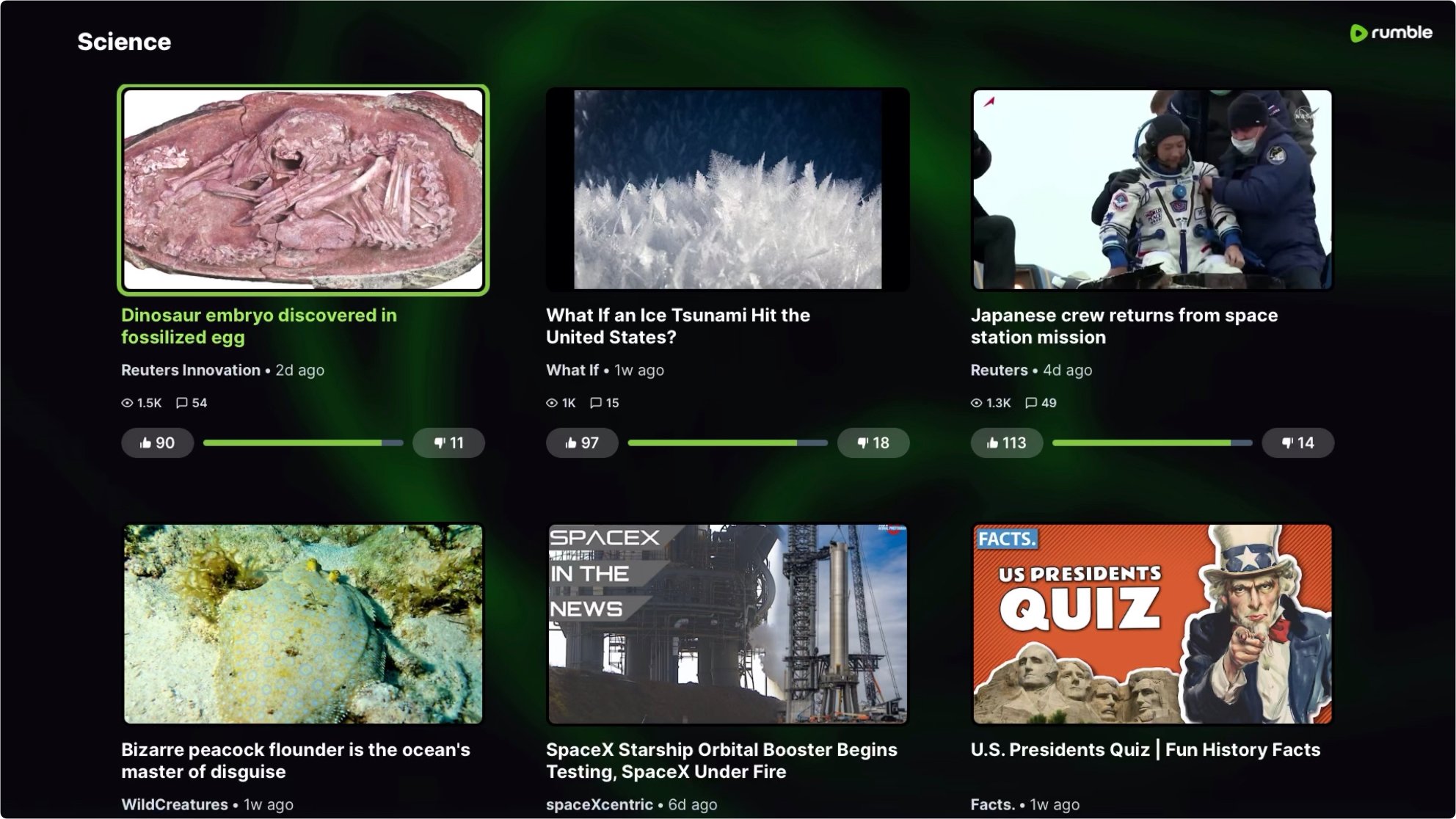 Not only do these new Rumble apps make it easier for viewers to interact with videos but they also make the like-dislike ratio more prominent.
Rumble vowed to "double down on dislikes" and make the metric more prominent after YouTube hid public dislikes last November. At the time, viewers and creators blasted YouTube for removing a metric that helps them determine the quality of videos and accused the tech giant of making the change to protect large brands.
These revamped apps are the latest of several updates Rumble has made in recent months to offer more features for viewers and creators. Other notable updates include a partnership with Parallel Economy (a payment processor that's backed by conservative commentator and Rumble investor Dan Bongino), the launch of its own ad marketplace, and the launch of cloud services.
As Rumble continues to push out updates, creators are flocking to the platform and it's setting user engagement records. Rumble has also offered podcaster Joe Rogan $100 million to bring his podcast to the platform and promised that there will be "no censorship" of his content if he accepts the offer.