Earlier this month, we reported that the NHS had removed gender-specific language on its pages about biological women-specific cancers like cervical and ovarian cancers, in order to avoid online backlash. Now, they have done the same on pages about menopause, a condition that can only affect biological women.
The NHS quietly removed the words "woman" and "women" from the pages about menopause. Experts have warned that de-gendering medical guidance is dangerous as it over-complicates important advice.
Previously, the overview page on menopause had six gender-specific terms. It defined menopause as "when a woman stops having periods and is no longer able to get pregnant naturally." In the updated version, menopause is defined as "when your periods stop due to lower hormone levels."
The old page highlighted the prevalence of premature menopause as "one in 100 women." The updated page does not include the statistics for premature menopause.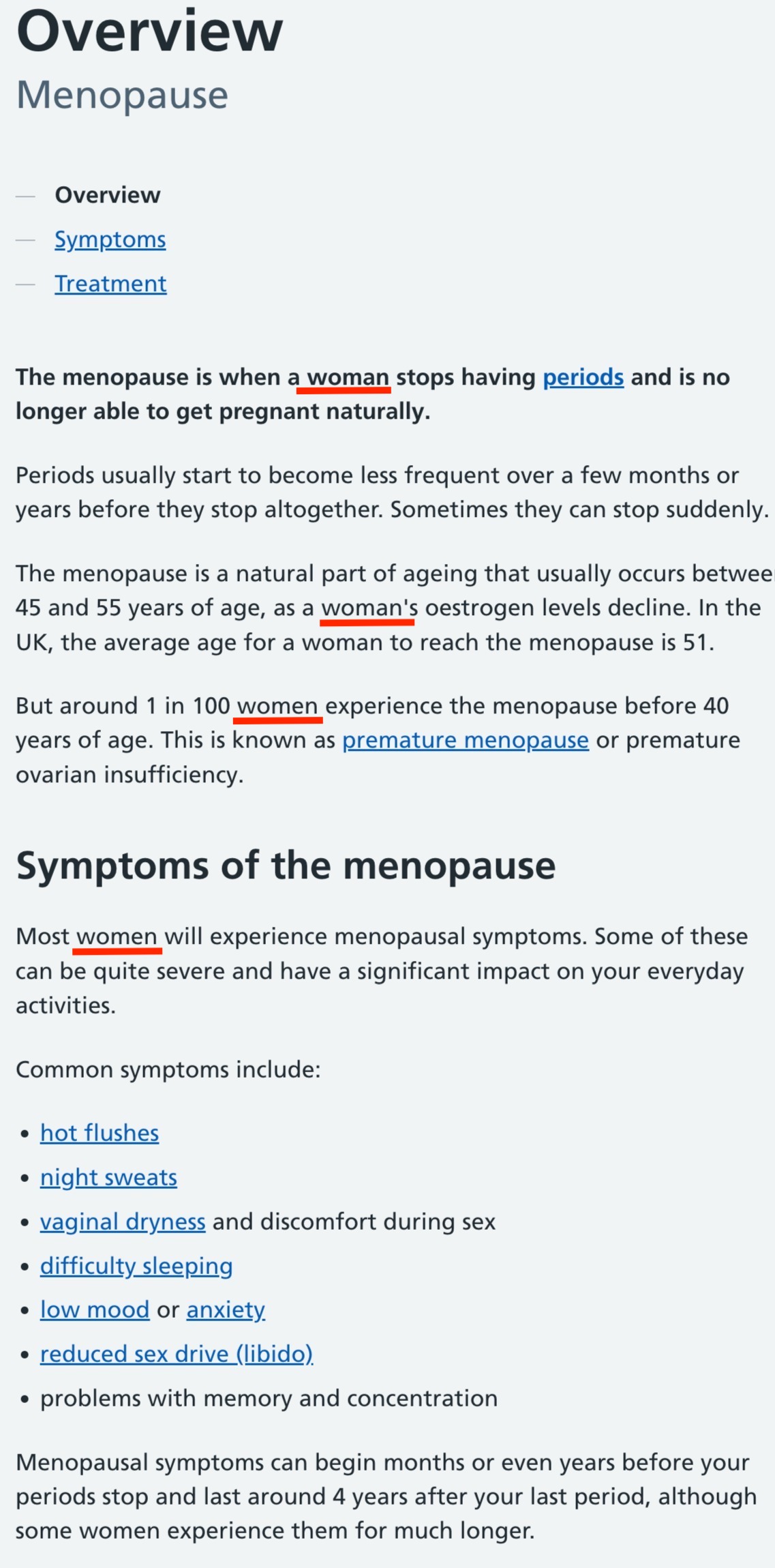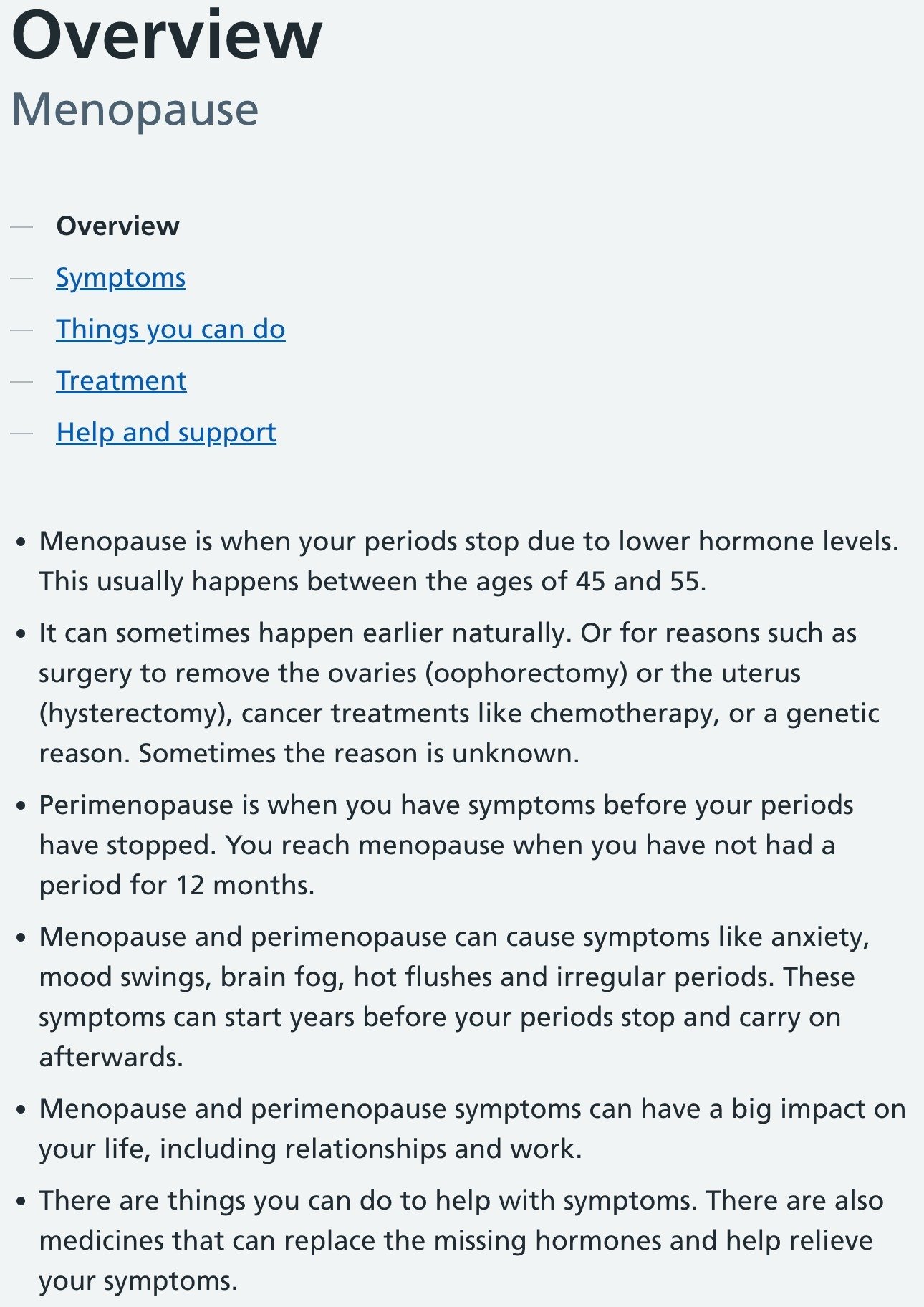 Nursing and midwifery expert from Western Sydney University Dr. Karleen Gribble blasted the changes.
"The risk of de-sexing this information remains that women who have low English or health literacy may not know that the information applies to them," she said to the Mail.
"That first sentence of the older version – 'The menopause is when a woman stops having periods and is no longer able to get pregnant naturally' is really important in signposting to women that they should read further.
"The fact that some women might have low literacy and not know basic terms is shown by the fact that they included a link to a definition of what periods are in the earlier version.
"In desexing the page they have removed the links to further information."
The updated page excludes many links for further information, including that on premature menopause, and all links providing further information on the symptoms of menopause.
Health Secretary Sajid Javid condemned the changes that were made on the NHS pages on cancers specific to biological females.
"You won't be surprised to know that, as the Health Secretary, I think that your sex matters, your biological sex is incredibly important to make sure you get the right treatment, the very best treatment," he said at the time.
However, he did not say if the wording would be changed: "I am looking into this and you'll know, look, the NHS, there (are) many different trusts and I want to listen to why someone might have taken a different approach – I don't just want to assume – but I think I've made my views clear on this."