On Thursday, the Salt Lake Tribune joined other media outlets in using the hacked donor list of the Freedom Convoy fundraiser to contact donors and ask them why they donated.
This was not the first case of a journalist contacting the donors for a story – Canada's state-funded CBC was also found to be doing the same.
On Sunday, crowdfunding platform GiveSendGo was hacked and the data of over 92,000 donors was stolen.
Related: Learn how to protect your identity online so you won't be affected by data breaches
Since then, members of the media have been contacting people on the list.
A screenshot of an email sent by a journalist was shared by Libs of TikTok. The screenshot reveals that the journalist contacted the recipient asking to confirm whether they indeed made a donation and why they decided to donate to the campaign.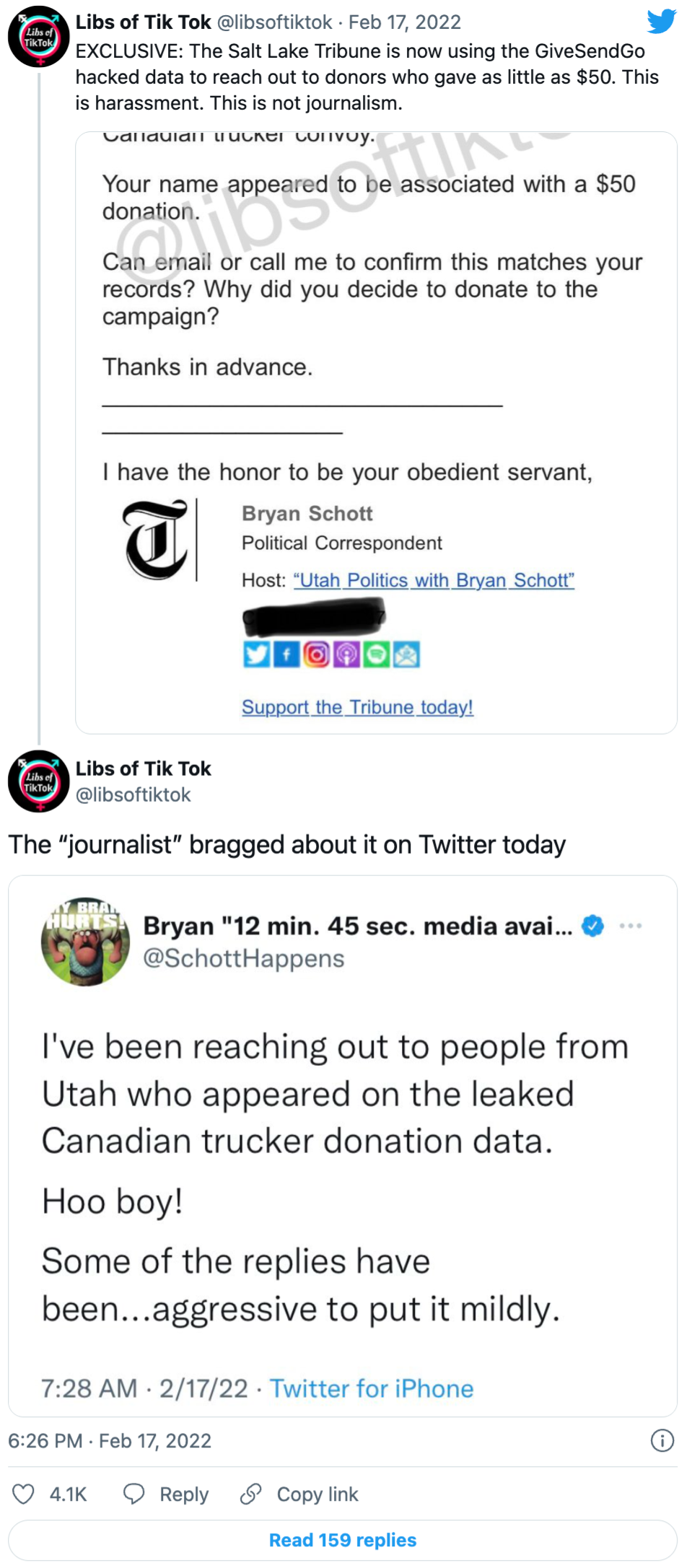 The journalist also posted about it on Twitter, writing: "I've been reaching out to people from Utah who appeared on the leaked Canadian trucker donation data. Hoo boy! Some of the replies have been…aggressive to put it mildly."
He deleted the tweet because of the backlash that followed.
Democratic Congresswoman Ilhan Omar expressed her distaste of the media's attack against the donors.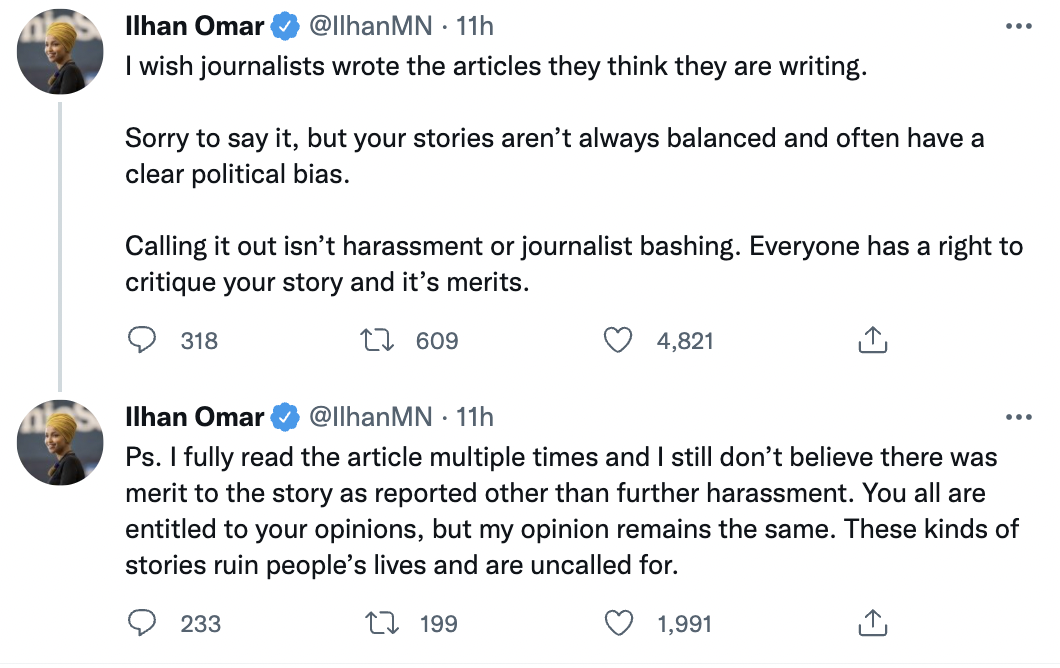 "I fail to see why any journalist felt the need to report on a shop owner making such a insignificant donation rather than to get them harassed. It's unconscionable and journalists need to do better," Omar tweeted, referencing another story.