In an ongoing lawsuit, Kimsey v. Sammamish, the court granted a preliminary injunction preventing the city of Sammamish, WA, from enforcing a rule on its public Facebook page that prohibits the posting of off-topic comments.
We obtained a copy of the order for you here.
Sammamish city operates a Facebook page called "City of Sammamish – Government." The city uses the page to communicate events, make public safety announcements and more. The city also live-streamed council meetings on its page, and encourages residents to comment.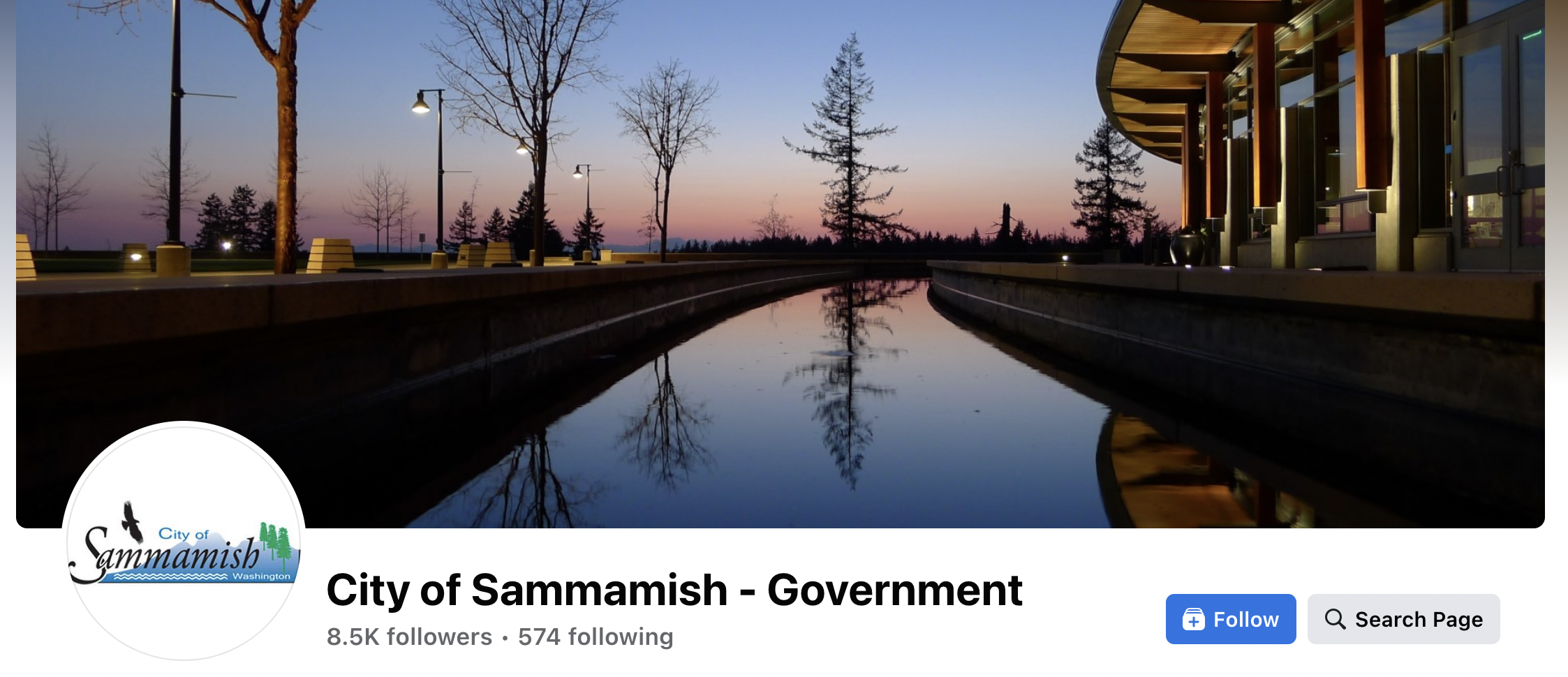 The page has a list of prohibited comments, including comments that are off topic. The page does not allow any comment "that is not related to the particular article being commented on."
The city was sued over its prohibition of off-topic comments. The plaintiffs claim that the city is abusing the rule to squash criticism. They sought a preliminary injunction to stop the city from enforcing the rule, and the court agreed.
In the ruling, the court argued that the city's Facebook page was a "designated public forum" because it allows "comments on its Facebook posts and City Council meetings without any prior approval."
The court also ruled in favor of the plaintiffs because "the City does not always apply its 'off topic' rule consistently."
The ruling added that "the nature of Facebook as a forum for public discourse and the enabled commenting field strongly suggest that the Facebook page is a space 'designed for and dedicated to expressive activities.'…Facebook itself is designed for individuals to share information and express ideas. It is not part of a government-run enterprise that only allows incidental expressive activities, such as the advertising space on the side of a city bus."
The city's defense was that off-topic comments distract people from important messages, such as public health announcements.
"Public comments are not akin to, say, graffiti scrawled over a billboard that contains a city's effort to disseminate public safety information." the judge said in the ruling.