Russians must have a number of problems to deal with right now, or at any time (like any global player of any stature surely does).
But blaming Russians for a Scandinavian airline working overtime to botch up its own ad campaign with a super-weird, tone-deaf, controversial, and adversarial message – aimed at its own customers?
That one highly likely is not one of those problems.
But it's still a problem – for the three-nation Scandinavian Airlines (SAS), that is.
The Copenhagen agency that came up with the frankly stunning slogan – "What is Scandinavian? Nothing" – which ruffled so many Scandinavian feathers in the meanwhile – reported a bomb threat against its premises that turned out to be a hoax.
Before it basically got downvoted off of YouTube, the SAS online message at the core of the controversy boiled down to this: there's nothing particularly Scandinavian about Scandinavia, therefore, Swedish about Sweden, or Norwegian about Norway, etc.
The SAS message that upset Scandinavian people on YouTube is them being told they are nothing but a hot mess of some borrowed cultural cues with no genuine identity of their own. In other words – they're really nothing.
Or, as Soeren Espersen from Denmark' Danish People's Party said – SAS was "spitting on all that is truly Norwegian, truly Swedish and truly Danish with its disgusting commercial."
(And here we learn that SAS represents Norway, Sweden – and Denmark).
In Sweden, Democrats Party secretary Richard Jomshof said on Facebook, "What nonsense and self-hatred. Always tried to fly with SAS, but never again. That's a promise."
The ad campaign itself, in its blinding lack of awareness, could be described as a herald of globalization's failing appeal – tough reports of globalization's demise should always be taken with a pinch of salt.
In Sweden, tabloids picked up on the SAS argument – that the massive downvoting of the company's ad online was the work of "Russian botnets."
Proof? Russia's Sputnik reported about this curiosity – and one of its article somehow allegedly launched "Twitter bot-hoards."
"However, they fail to note that the Sputnik news article was published after SAS first removed the ad, and they also sneakily cut out the right-hand side information from the Hoaxly screen dumps. The important part that shows it wasn't bots but humans that were discussing this on Twitter," the Adland website said in a report.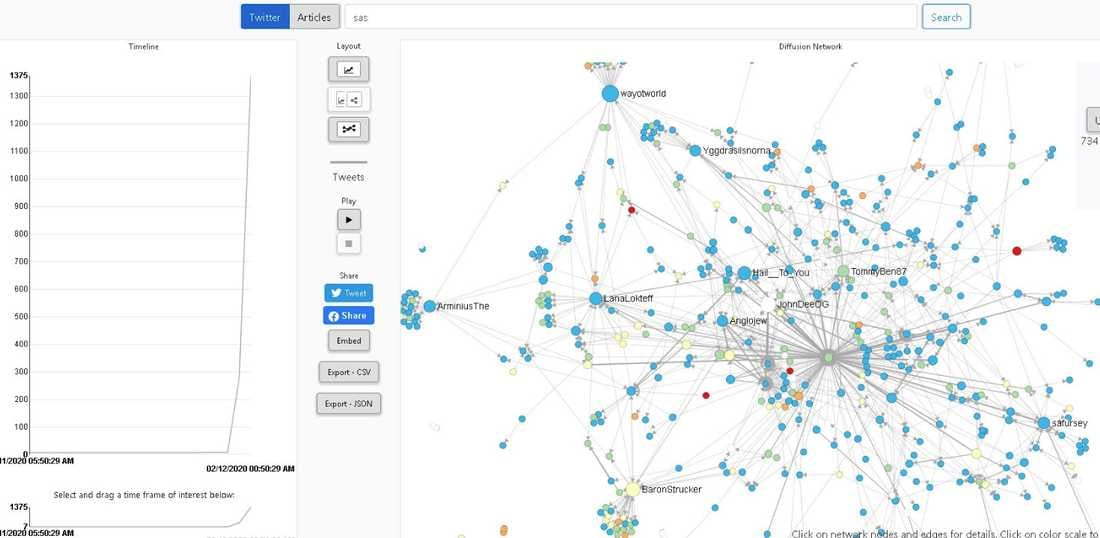 Moreover, Sputnik reported about the case at the same time as the BBC and the New York Times.
But Swedish tabloid Aftonbladet's op-ed contained more hidden gems.
"Scandinavia was brought here bit by bit", the now-infamous SAS advertisement said, cited by the tabloid.
The paper added – "only an idiot would object to it."