Journalist Alex Berenson has accused Pfizer board member Scott Gottlieb of contributing to him getting kicked off Twitter. The former New York Times reporter was temporarily suspended in 2021.
"When I came back on the platform last year, in August, I was asking even harder questions about the vaccines, at a time when the Biden administration knew they were going to be pushing for mandates and boosters, they still wouldn't ban me," Berenson said on Fox News.
"And then," he added, "Scott Gottlieb, director of Pfizer on the executive committee of Pfizer, which has made tens of billions of dollars from selling these vaccines, went to Twitter and said this guy is a problem and then they banned me."
In an appearance on CNBC, Gottlieb did not exclusively deny the accusation but said he would not comment on it because of the possible litigation.
"My primary concerns with Twitter relate to the physical safety of people. Threats have been made on that platform by multiple provocateurs that I believe need to be carefully monitored, specifically threats by instigators who target people for harassment and even violence," Gottlieb said.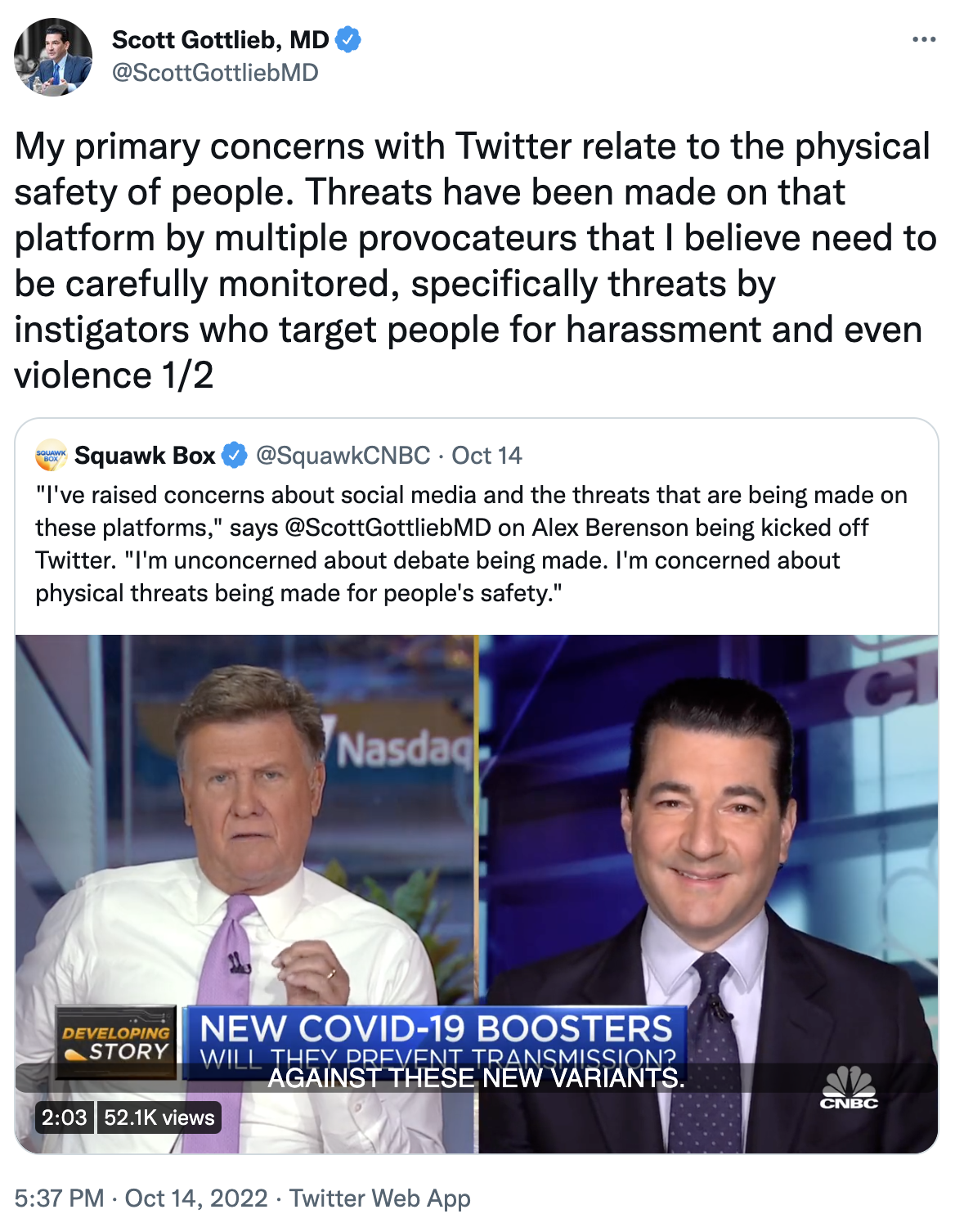 "Respectful debate and dialogue is one thing, and should be encouraged and protected. But there's no place for targeted harassment, and misleading dialogue which can instigate a small but persuadable group of people to make targeted and dangerous threats," he added.
"Can you identify any 'physical threat' in my client @AlexBerenson's tweet quoted in the email shown below, which a @pfizer board member sent to @Twitter the same day Alex got banned for alleged violations of this site's COVID-19 misleading information policy?," asked Berenson's attorney James R. Lawrence III on Twitter.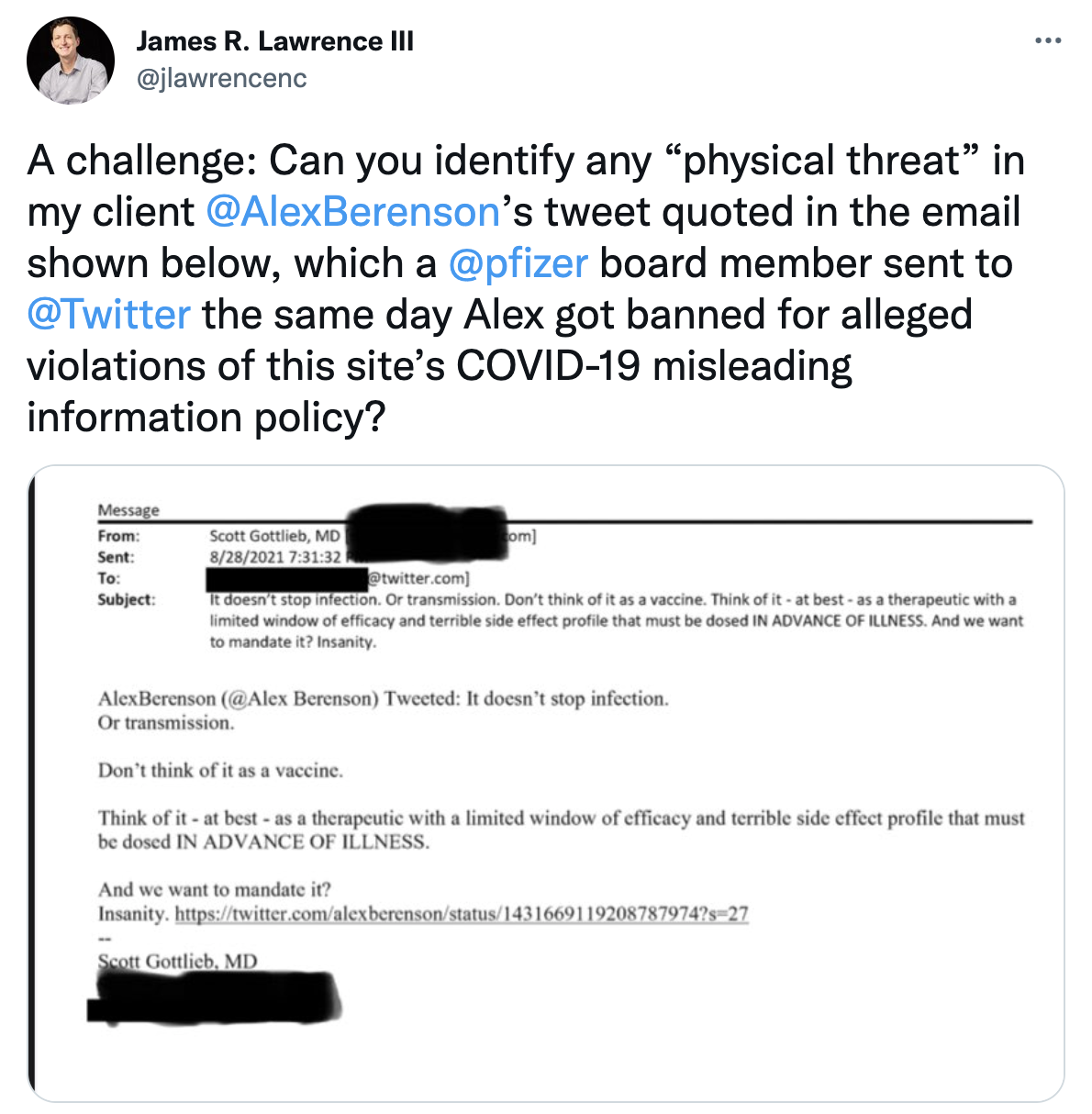 Berenson responded to Gottlieb's comments in a long Substack post. He said that he had "never made threats against" Gottlieb, Dr. Anthony Fauci, or anyone else involved in the COVID-19 response.
"Nor have I used the kind of over-the-top language that some vaccine skeptics use, such as calling Fauci a profiteer or criminal who should be tried for crimes against humanity," Berenson added. "I regard those accusations as inflammatory and the stakes of this debate too high for that kind of language."
Berenson showed emails obtained in discovery during his lawsuit against Twitter.