YouTube removed content on a Singaporean woman's channel for violating community standards on COVID-19 vaccine misinformation, according to a press release released by the country's Ministry of Health (MOH). The MOH applauded YouTube for the censorship.
On November 7, YouTube removed a video posted by Iris Koh, a Singaporean woman who spreads warnings about what she says are the dangers of the COVID-19 vaccines. Koh is also the founder of "Healing the Divide," a self-described "vaccine injury" support group.
According to the MOH, Koh's channel has a history of sharing content that "perpetuates falsehood and misleading information about Covid-19 and vaccines."
The press release added: "The government takes a serious view of the deliberate communication of these falsehoods and will not hesitate to take action against those who put the public's health and well-being at risk by spreading misinformation about Covid-19 and vaccines."
At press time, Koh had posted 64 videos, and according to local outlet Mothership, at least four of those videos are related to the pandemic and its vaccines. However, it is not clear which video was removed.
However, YouTube's Covid-19 medical misinformation policy prohibits the posting of content containing claims about the vaccines that contradict the consensus of local health authorities and the WHO.
In the press release, the MOH claimed to have noted and welcomed the decision by YouTube. It also noted that Koh had been previously suspended, more than once, on Facebook for sharing content alleging the dangers of the vaccine.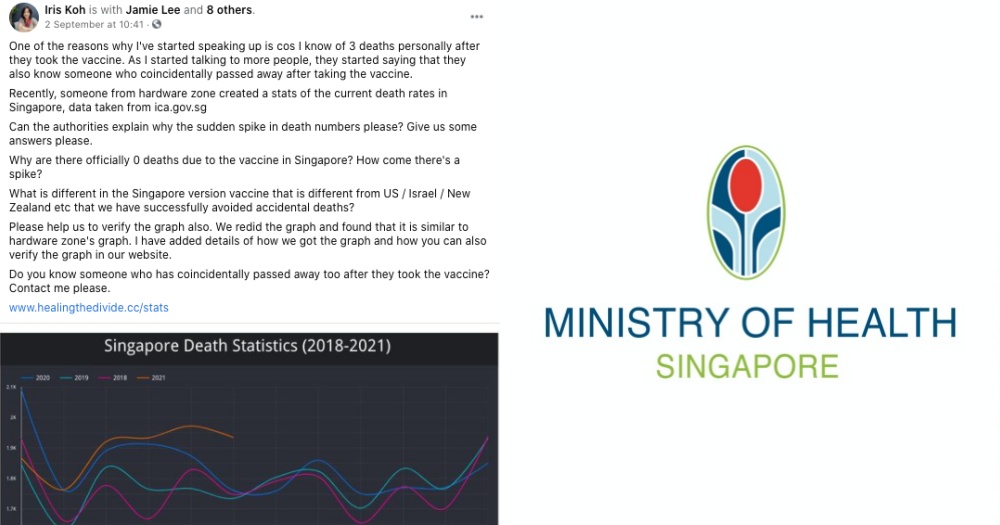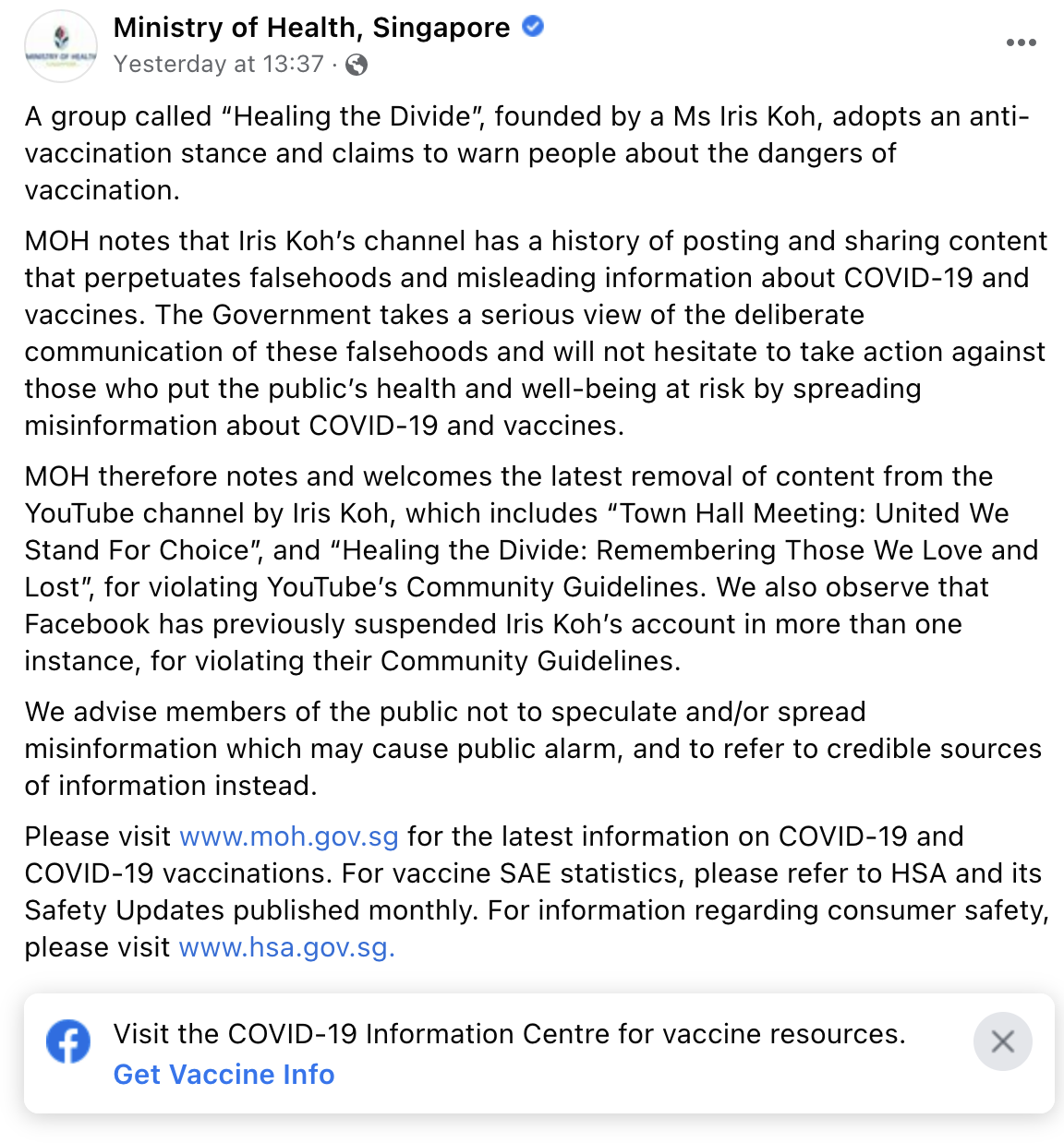 The MOH discouraged members of the public to not spread "misinformation" to avoid causing public alarm.