Those looking for alternatives to Google Drive and similar Big Tech products now have another option: Skiff Drive.
Skiff announced the launch of its Drive, saying that it offers end-to-end encryption for files and allows users to share them. Skiff Drive is also open source and has a decentralized storage option.
Skiff bills itself as a privacy-first collaboration platform, whose other offerings include Skiff Pages and Skiff Mail, with some of the features, besides encryption, being expiring links, secure workspaces, and password protection.
Skiff Drive allows users to upload files and access them across different devices. Skiff said that those who already have Skiff Pages or Skiff Mail accounts can start using the Drive without needing to take any further action.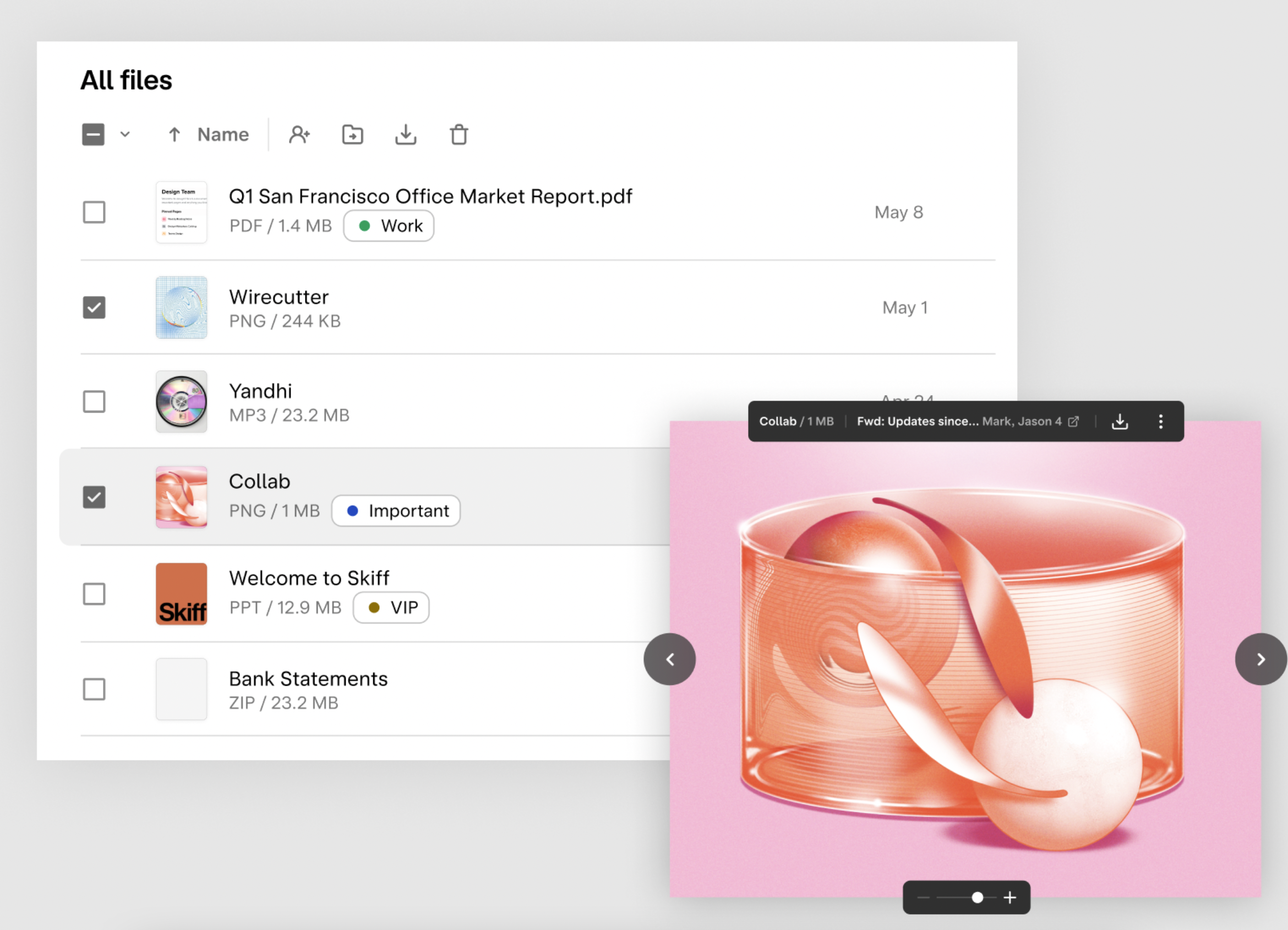 Skiff Drive free plan users have 10GB of storage at their disposal. Email attachments and a variety of files including documents, audio, PDFs, and images can be stored and synced across devices. All file types are supported and can be uploaded, shared, previewed, and downloaded.
Sharing can be done with individual collaborators while encrypted links can be generated for users who do not have a Skiff account.
Android and iOS users can access Skiff Drive via the Skiff Pages app, while a separate app is available for macOS. The same functionality can also be accessed on the desktop via the web app if you're using Linux – and likely, also by Windows users.
Skiff Drive can be used on a centralized server, or over a decentralized network. In the latter case, the Interplanetary File System (IPFS) is used, and this option is selected in Drive's (Skiff Pages) settings.
The company behind Skiff released its first product, Skiff Pages in November of last year, as a tool that allows users real-time, encrypted collaboration. Full encryption is also a feature of Skiff Mail, which was rolled out in its alpha version in May of this year.
The Skiff suite of products is free of charge for personal use. There is also a pro plan that currently costs $10 per month, with more storage and larger upload file sizes.