We all have email accounts we have simply abandoned because they became absolutely inundated with spam, newsletters and all manner of mail we have no interest in sifting through and unsubscribing/deleting all of them every time spring cleaning comes around.
A new browser extension called Subscription Score aims to fix that by telling you how often a particular service sends emails, how often people unsubscribe to them, whether their content is of any quality and how easy it is to unsubscribe.
Many newsletters today make it intentionally difficult to unsubscribe in the hope that the user will simply give up and continue receiving the unwanted mail.
The way it works is by automatically detecting the website you're currently on and showing a "score" within the extension's button on the right-hand side of your browser's address bar.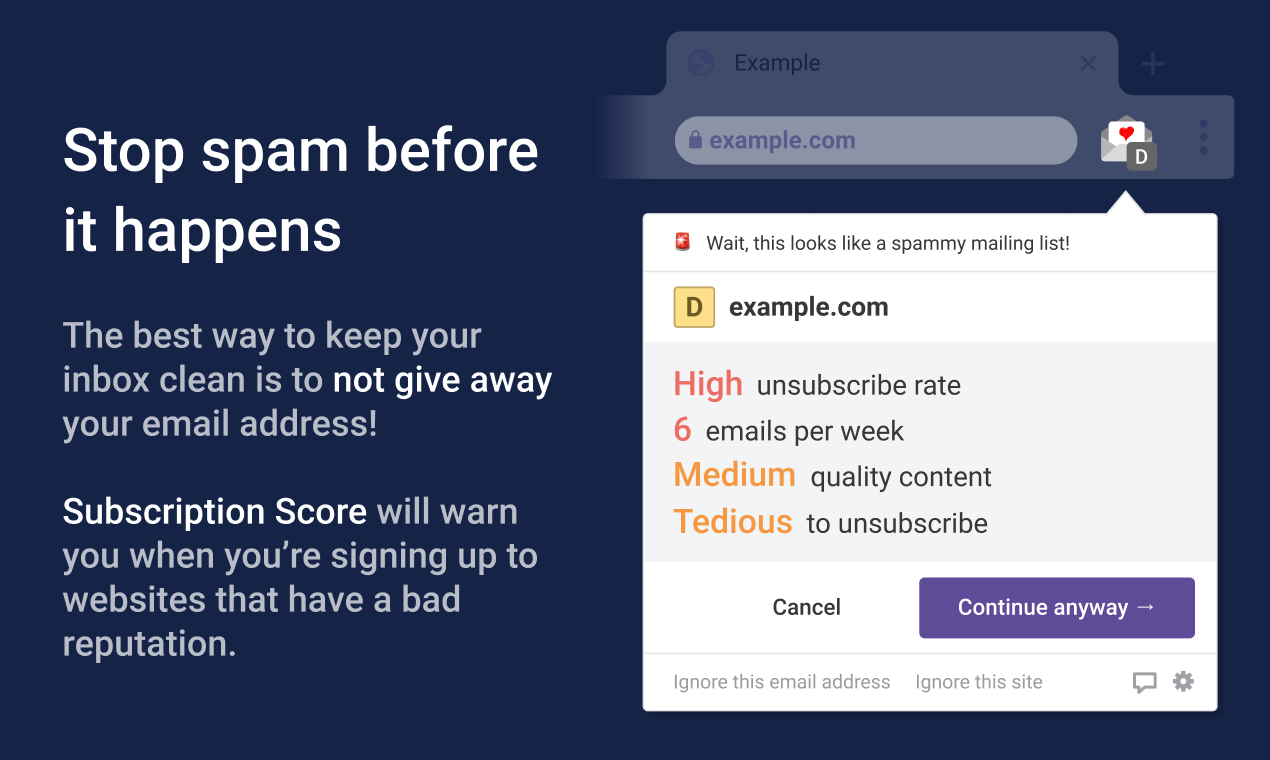 This allows you to know at a glance whether you should give that website your email address or not.
You can also click on the extension's button to see a summary with the above-mentioned information, which is also presented in a very clean, color-coded and easy to digest format.
The summary view also appears automatically when you're on a website with a very low subscription score, to make sure you see the warning.
Of course, you still have the option to ignore it and supply your email address anyway by clicking "Continue anyway".
Additionally, this nifty tool automatically adds icons in your Gmail inbox showing you the score of every mailing list you receive an email from.
That way, it's also useful for your current subscriptions and not only to warn you about new ones.
This browser extension is currently available for both Chrome and Firefox. The support of Chrome means it's also available for any browser that uses the Chromium engine, which includes Opera and as of the beginning of this year, the new Edge browser as well – meaning the only popular desktop browser that can't use this extension is Safari.
Finally, for the more security/privacy-minded, Subscription Score is completely open-source, with their source code available on GitHub for inspection.