YouTube CEO Susan Wojcicki has given an update on the platform's approach to finding and removing what she deems to be "controversial content" and how it will "tighten up" up the policies that surround it.
Wojcicki made the comments during an interview with NBC reporter Dylan Byers when asked whether she worries that content moderation will be a "forever problem" for YouTube.
Wojcicki told Byers that YouTube has brought a "very clear" social benefit but added that it will continue scrubbing controversial content from the platform.
"We're working really hard to find it and remove it," Wojcicki said. "And always, again, like, tighten up those policies."
She added: "Our goal is to be really responsive."
Wojcicki also mentioned the 50+ policy changes YouTube has introduced over the past couple of years which include its new hate speech rules and updated harassment rules.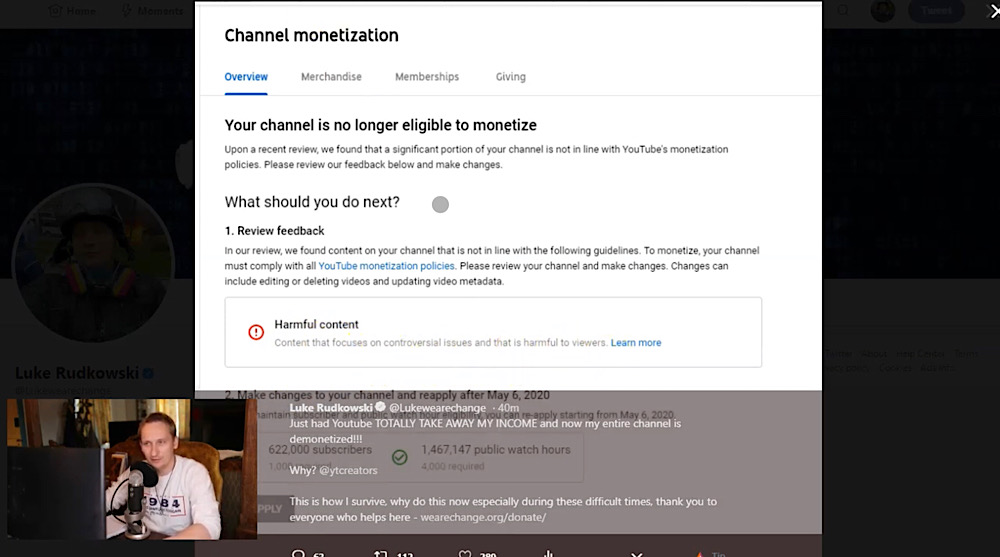 YouTube's hate speech rules were introduced in June 2019 and obliterated many creators' incomes by triggering a mass wave of demonetization on the platform.
And YouTube's updated harassment rules, which rolled out in December 2019 and punished creators for language that "goes too far," were slammed by creators for killing comedy on the platform and preventing criticism of public figures.
This week alone, multiple channels have been demonetized or had their content taken down because YouTube deemed it to be "harmful" or in violation of its hate speech rules.
Popular independent news channel We Are Change was one of the channels that was demonetized and its founder, Luke Rudkowski, said YouTube didn't cite any specific video or violation when stripping the channel of its ability to monetize.
Earlier this week, YouTube also introduced sweeping changes that restrict what creators are allowed to say about the coronavirus and prohibit videos that dispute "the existence or transmission of Covid-19, as described by the WHO [World Health Organization] and local health authorities."