The Internal Revenue Service (IRS) examined independent journalist Matt Taibbi's 2018 tax returns on December 24, 2022, which was a Saturday and Christmas Eve. It was soon after Taibbi published the first batch of Twitter Files, internal Twitter documents exposing how federal government agencies pressured Twitter to censor content.
The timing raised eyebrows and many believed it to be an act of retaliation for sounding the alarm on government-backed censorship.
The House Judiciary Committee obtained the details after the IRS was criticized for visiting Taibbi's home in March about the tax filing, on the same day the journalist testified before Congress about the Twitter Files.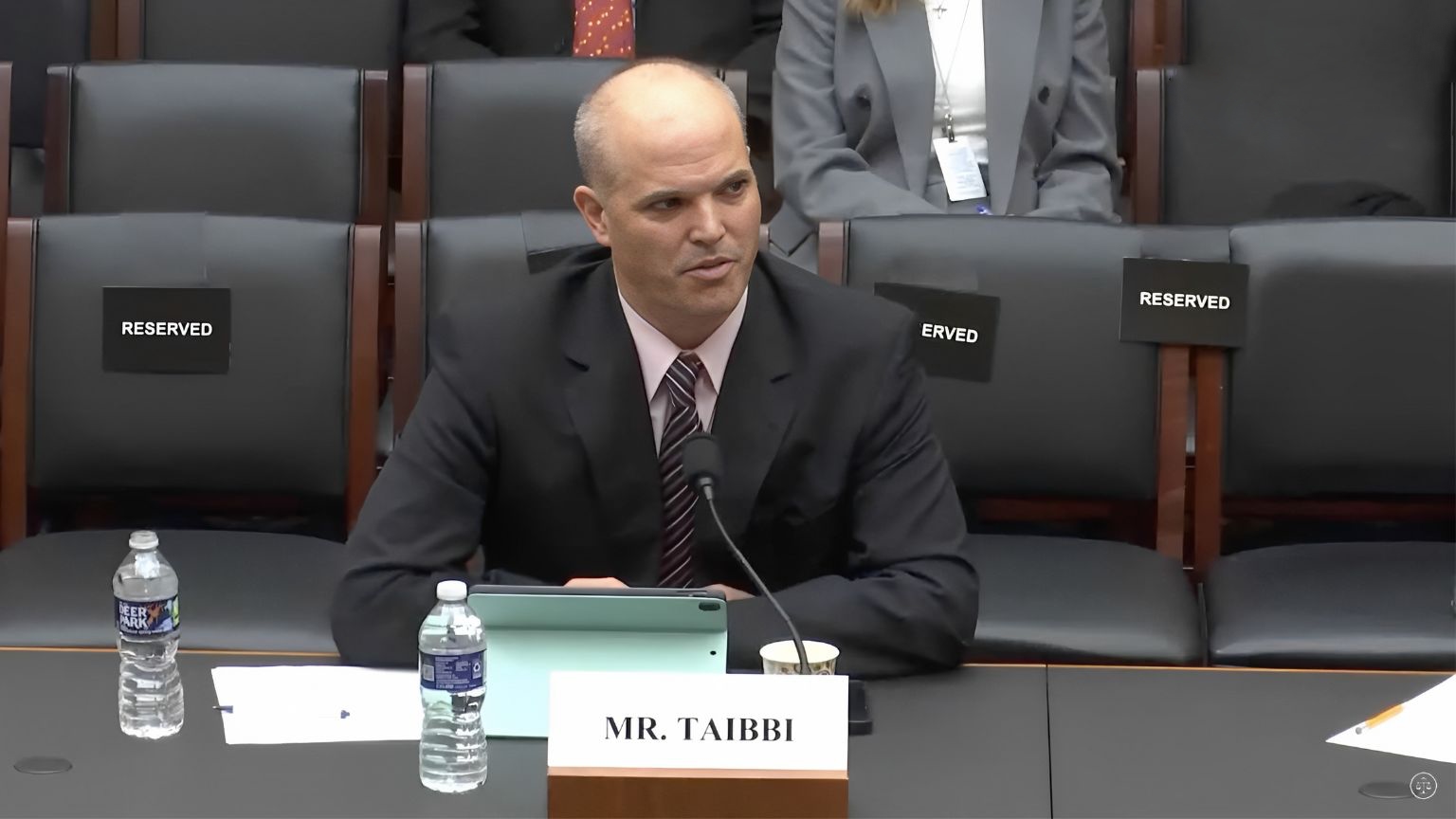 In a letter to IRS Commissioner Daniel Werfel, chair of the Judiciary Committee Rep. Jim Jordan (R-OH) said the documents the agency provided "raise more questions than they answer."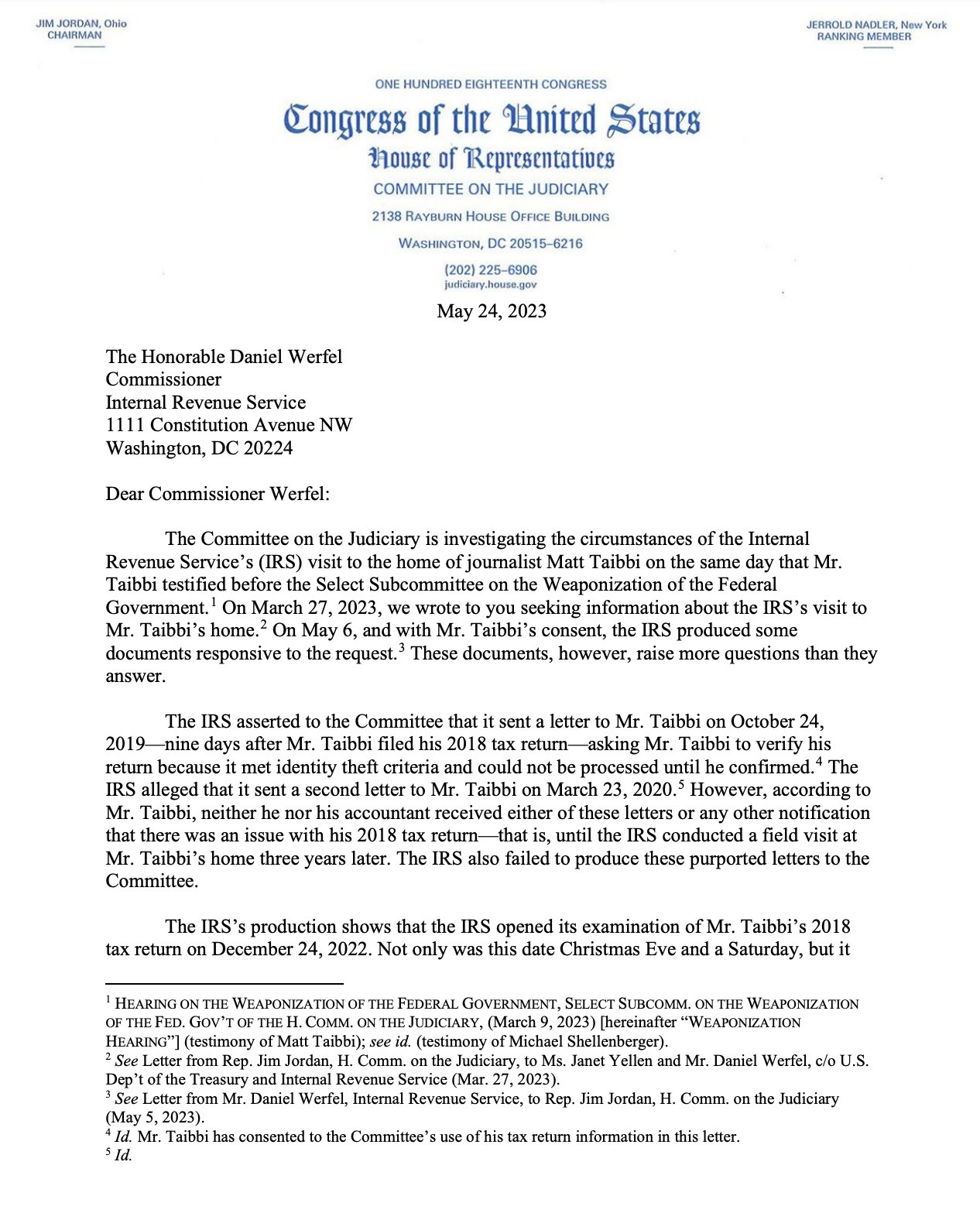 The IRS defended the review by saying it was trying to determine that Taibbi was not the victim of identity fraud. It further claimed that in 2019, it wrote to Taibbi to explain that there was a discrepancy in his 2018 tax return. However, the documents obtained by the committee show that the IRS opened a review of the tax return on Christmas Eve last year.
Additionally, Taibbi did not owe the IRS. In fact, he was owed a refund, according to the documents obtained by the Committee.
"The IRS asserted to the Committee that it sent a letter to Mr. Taibbi on October 24, 2019 — nine days after Mr. Taibbi filed his 2018 tax return — asking Mr. Taibbi to verify his return because it met identity theft criteria and could not be processed until he confirmed," Jordan wrote.
"The IRS alleged that it sent a second letter to Mr. Taibbi on March 23, 2020.
"However, according to Mr. Taibbi, neither he nor his accountant received either of these letters or any other notification that there was an issue with his 2018 tax return — that is until the IRS conducted a field visit at Mr. Taibbi's home three years later.
"The IRS also failed to produce these purported letters to the Committee."
Jordan added: "The IRS's production shows that the IRS opened its examination of Mr. Taibbi's 2018 tax return on December 24, 2022. Not only was this date Christmas Eve and a Saturday, but it also happened to be three weeks after he published the first Twitter Files detailing government abuses and the same day that Mr. Taibbi published the ninth segment of the Twitter Files, detailing how federal government agencies 'from the State Department to the Pentagon to the CIA' coordinated to censor and coerce speech on various social media platforms."
In March, Taibbi said that an IRS agent visited his home in New Jersey and left a note telling him to contact the agency.