In its latest update, instant messaging platform Telegram has introduced more privacy-focused features. Users can now prevent others from saving or sharing content in public groups or channels, post using their channels or groups instead of personal accounts, delete messages by date, and automatically get logged out of connected devices.
Telegram has given users more control of their digital footprint by allowing them to delete messages from any one-on-one chat by date, or date range.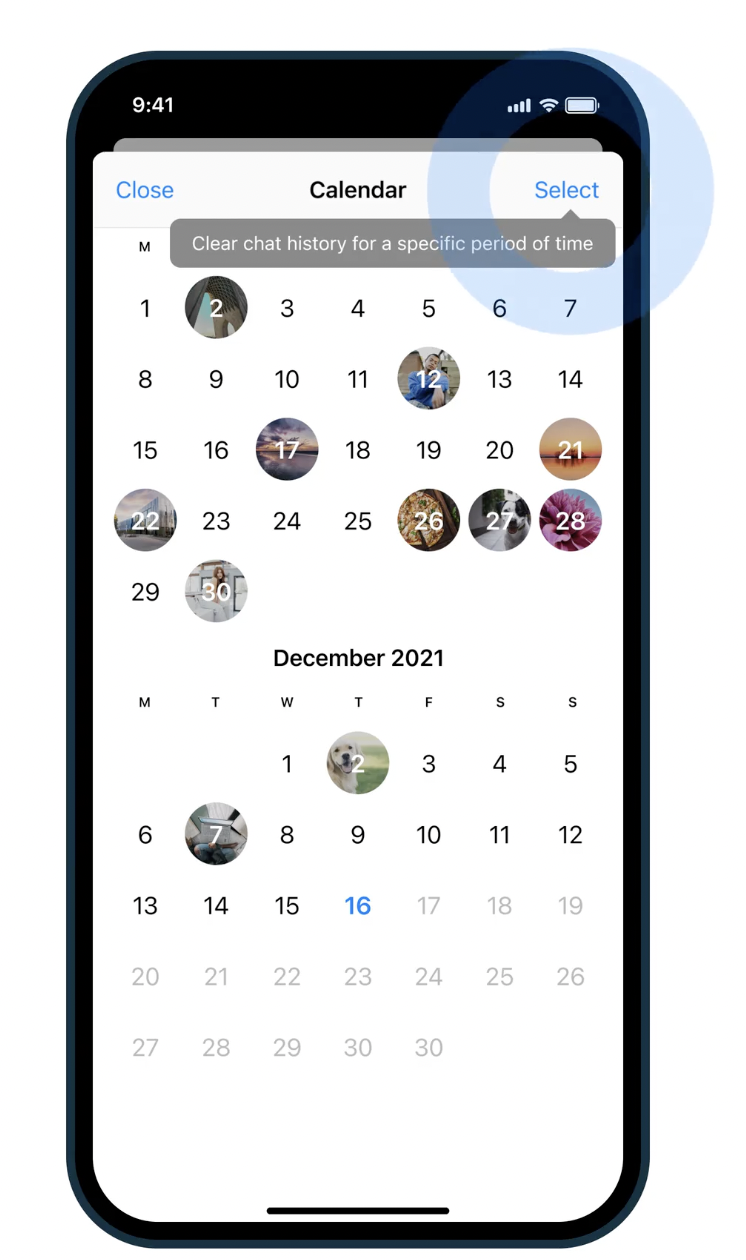 "Clearing history by date currently only works in one-on-one chats, but messages in any chat can be set to auto-delete one day, week, or month after sending," the platform wrote in a blog.
This week's update also allows creators to protect content on channels and groups so that it is only available to the intended audience. Administrators of groups and channels can protect content by restricting the ability to forward messages, which will also limit the ability to save the media content in posts and prevent screenshots.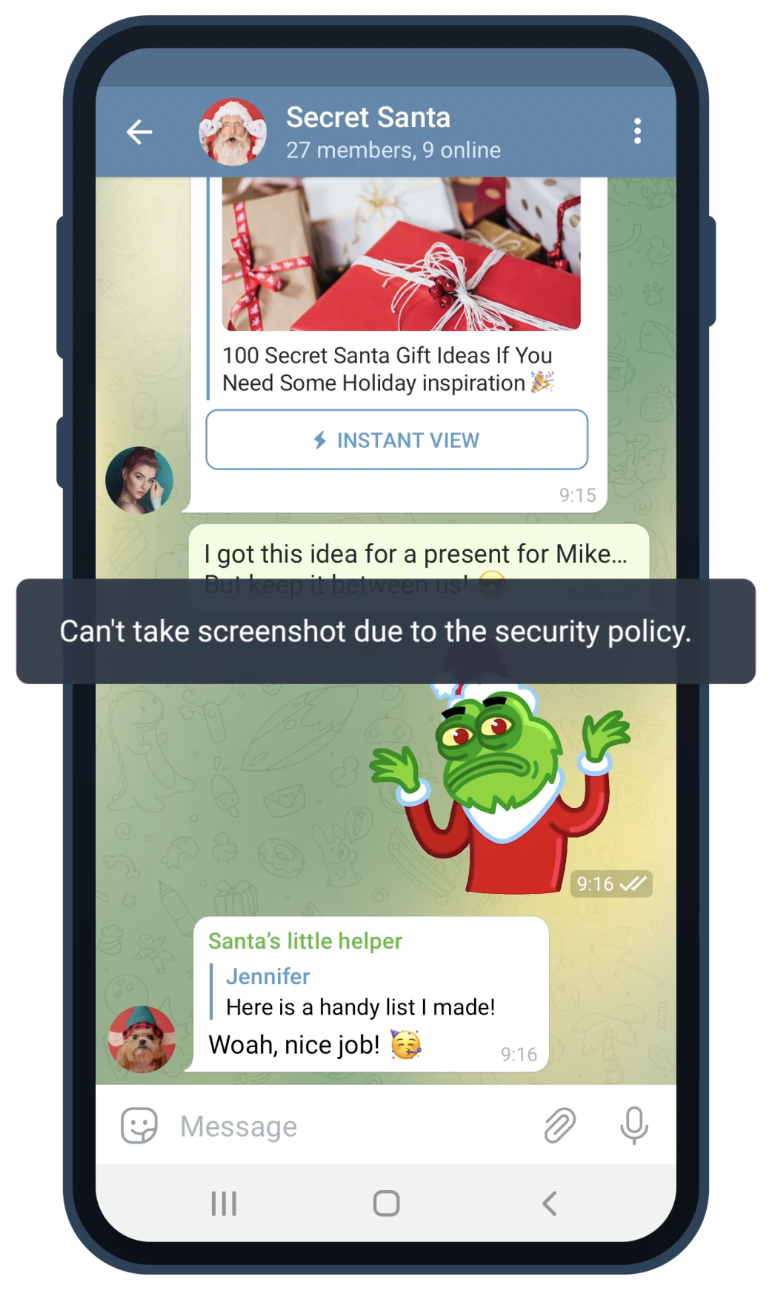 Public groups and the channel comments feature allow discussion.
"Tap the profile picture next to the message bar and choose one of your channels – the messages you send after that will appear with the name and photo of the channel instead of your personal account," the announcement explains.
You can use Telegram on multiple devices at the same time. On the Device menu on the mobile app, you can manage the connected devices. The new update added the ability to automatically log out of an inactive device after a specific amount of time.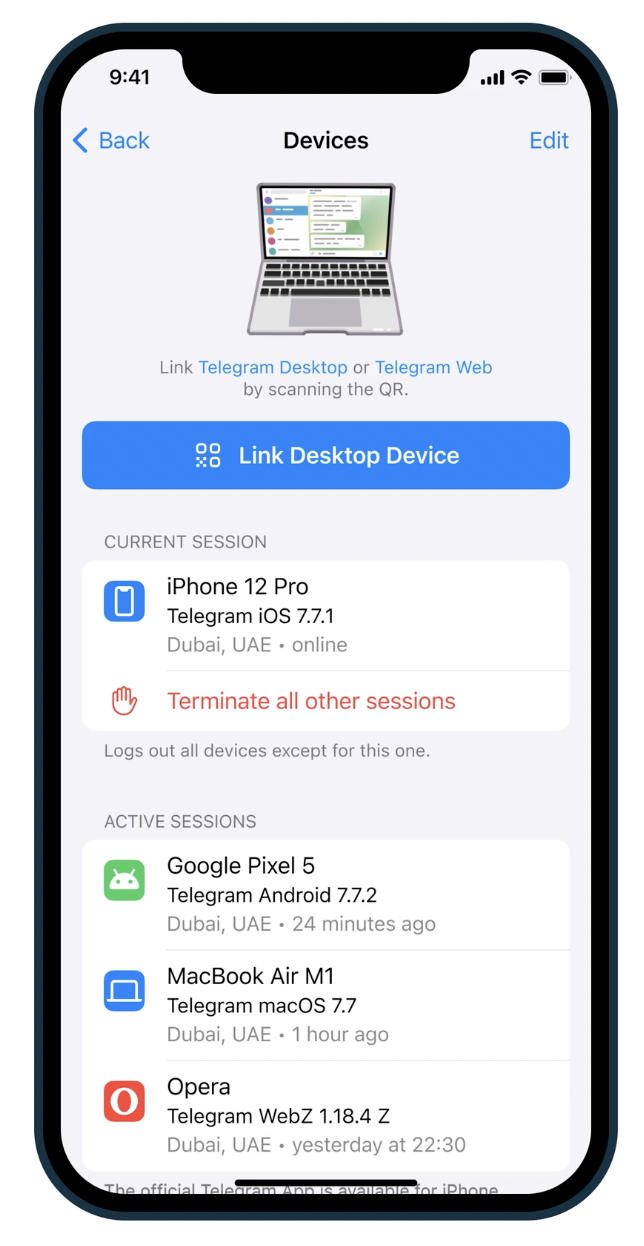 You can also select whether the device can accept new Secret Chats and calls.
Another feature in the new update is the ability to see what group or channel an admin is from when they respond to your request to join.
The update also added new performance updates for iOS devices.
Users with iOS 13 and above now have Text Recognition, a feature that allows you "to quickly, select, copy, and search" text from a photo without using your keyboard. The company added that, "This image recognition is securely handled entirely on your device."
iOS users can also "format text in media captions." You can bold or italicize to add emphasis to your message.
The update also added new Global Chat Themes in the Android app.