Rutherford County's Joshua Garton recently saw a considerable payout after a protracted legal battle rooted in the controversial lines of free speech and censorship. District Attorney W. Ray Crouch, along with two TBI agents, have settled to the tune of $125,000 after Garton's contentious arrest in 2021 for a meme, touching on deeper societal issues of what constitutes freedom of expression.
This significant settlement arises from claims of malicious prosecution, false arrest, and breaches of First Amendment rights. It is noteworthy that the accusation against Garton was dissolved due to an insufficient basis.
At the heart of the incident was a digitally altered image Garton shared in January 2021. It featured a repurposed album cover from The Rite's 2009 release, "Pissing On Your Grave," which depicted two individuals desecrating a tombstone. The controversy erupted when Garton included a image of former Dickson Police Sgt. Daniel Baker – who tragically lost his life in 2018 during a duty call – on the headstone.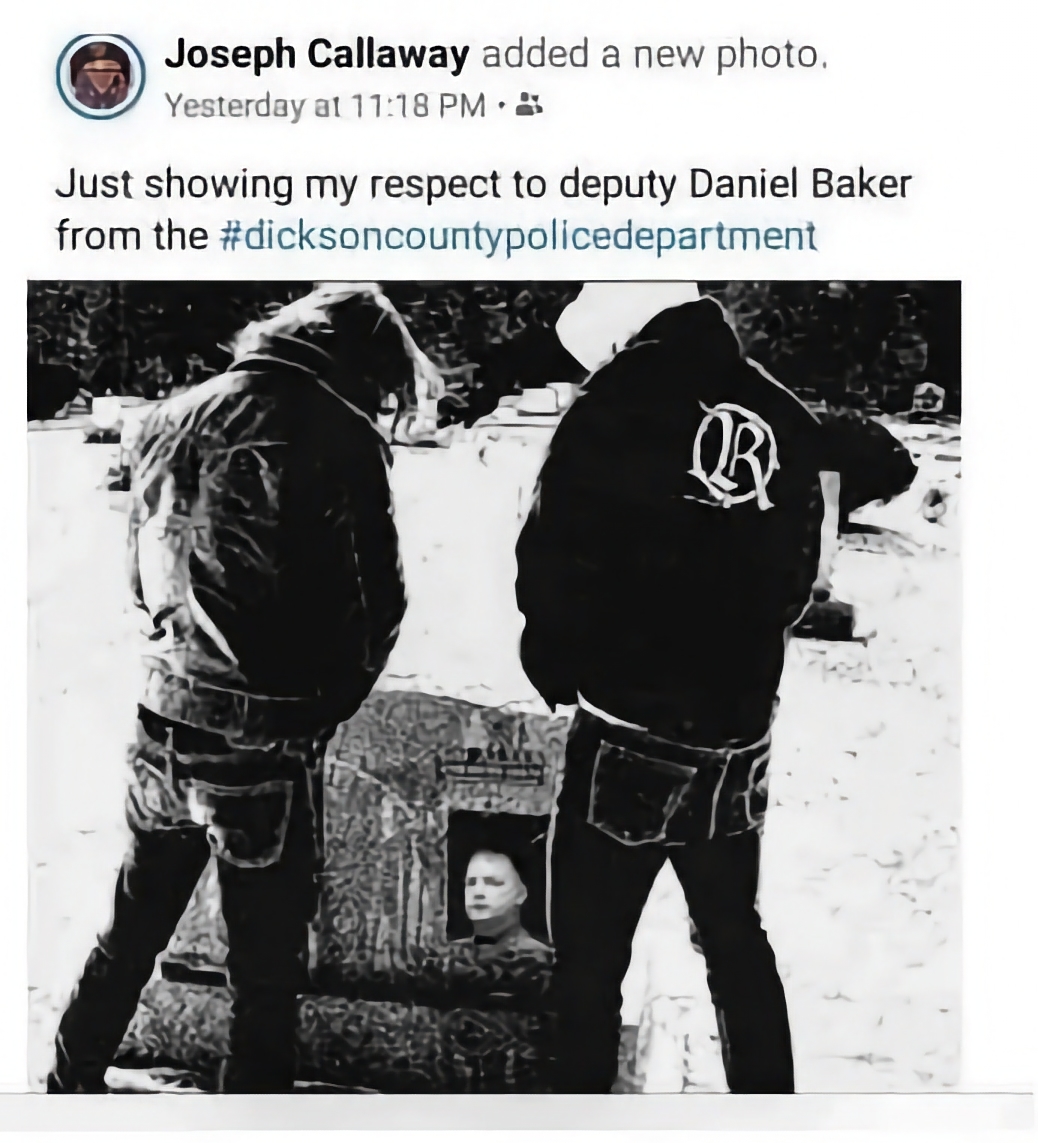 This episode resulted in Garton's 12-day detention.
The legal proceedings laid bare a series of text messages, suggesting that key individuals in the case, which includes Crouch and David Rausch, Director of the Tennessee Bureau of Investigation, were fully aware that no crime had been committed by Garton. A rather ominous statement from an unnamed defendant echoed the sentiment, "He has a right to post. That doesn't mean there are no consequences."