Freedom of online expression and the way it is protected by the First Amendment of the US Constitution is an issue highlighted in a recent arrest of a man who posted a fake anti-police photo on social media.
The man, Tennessee-based Joshua Andrew Garton, was arrested for harassment, with the bond for his release set at $76,000 after he shared an image, supposedly showing two persons urinating on the grave of a local police officer killed on duty two years ago.
But the photo uploaded by Garton – in fact a cover of a single released by the band The Rites in 2009, with the image of the officer edited onto the tombstone – is a meme, argues Daniel A. Horwitz, who is described in reports as a specialist in First Amendment litigation.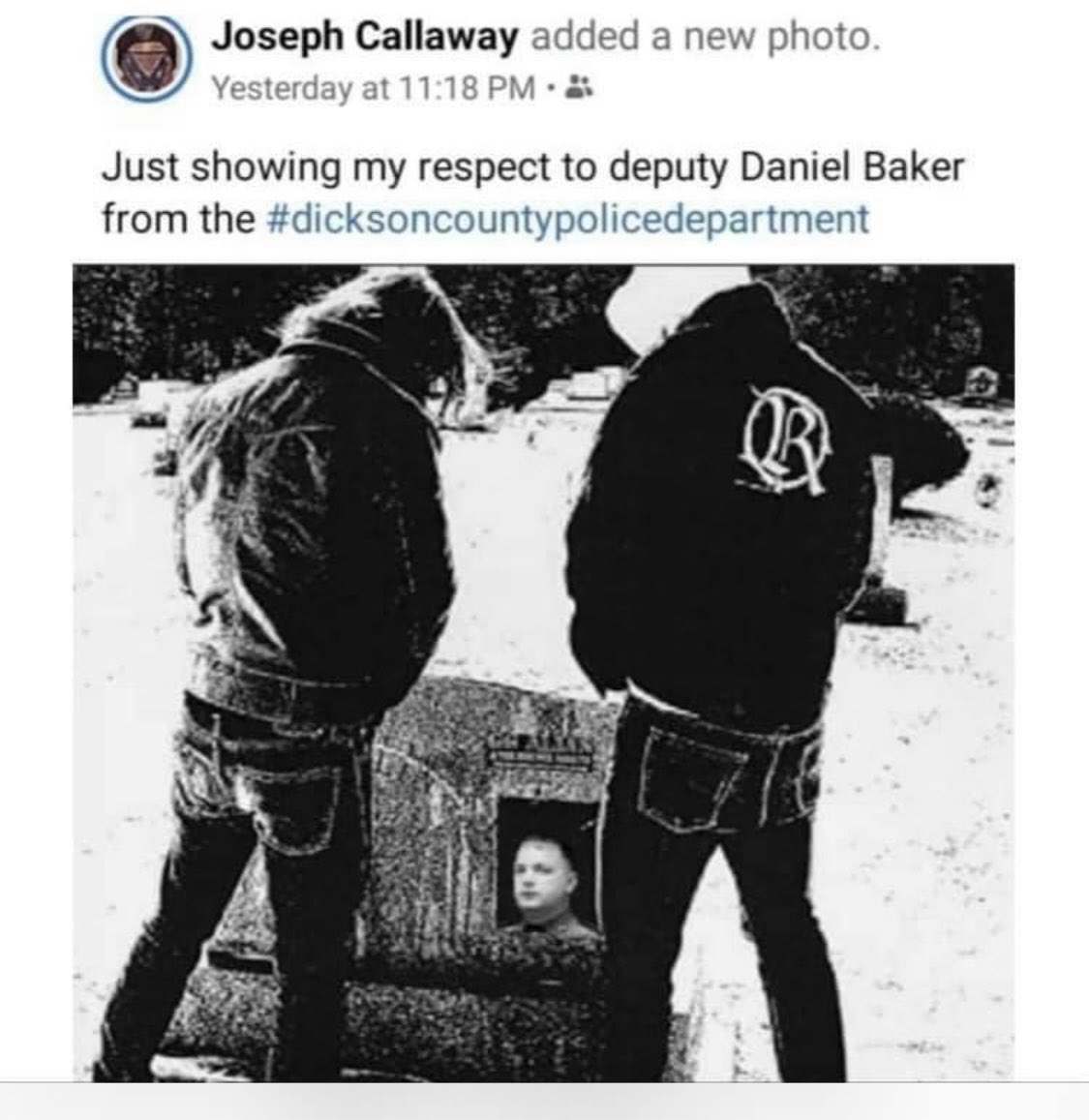 Therefore, Horowitz concluded that Garton got arrested for posting an anti-police meme, rather than the reasons cited by the police.
The "war on memes," egged on by corporate media with the pretext that memes are powerful enough to sway an election, while major social media platforms even take the extreme step of censoring and fact-checking them, and referring to some as "fake" (as if there can be a "real" meme.)
The photo posted by Garton didn't seem to elicit any such scrutiny from social networks, but the state law enforcement certainly reacted, with the Tennessee Bureau of Investigation (TBI) and the local police in Dickson launching an investigation and making the arrest.
Judging by several tweets posted by the TBI, they at first thought the grave had actually been desecrated, and upon discovering this was not the case, decide to carry on regardless and look for the person who "manufactured the image."
"This morning, District Attorney General Ray Crouch requested the TBI to investigate the origin of a troubling photograph, getting considerable attention on social media, that seemed to depict individuals desecrating the grave of a deceased local law enforcement officer," the TBI tweeted Friday.
"Agents visited the gravesite and quickly determined the photograph is not authentic. The TBI's work, however, continues and, to that end, the Bureau would encourage anyone with information about who may be responsible for manufacturing the image to call at 1-800-TBI-FIND."
But Horowitz said the suspect committed no crime, and that despite their offensiveness, the First Amendment gives anyone the right to post such photos online as a form of free speech.
He for that reason called the officers involved in the case "constitutionally illiterate" and as having broken the law themselves when they made the arrest on what he believes are groundless charges.