Texas Gov. Greg Abbott responded to Biden's nationwide vaccine mandate through an executive order banning any entity from enforcing vaccine passports.
Last month, President Joe Biden asked all businesses and employers to produce a vaccine passport or lose their jobs. Following the president's announcement several thousands of unvaccinated people have lost their jobs and many more might still lose their jobs.
Gov. Abbott has responded to the job loss crisis by signing an executive order banning employers from firing employees who have not gotten double vaccinated.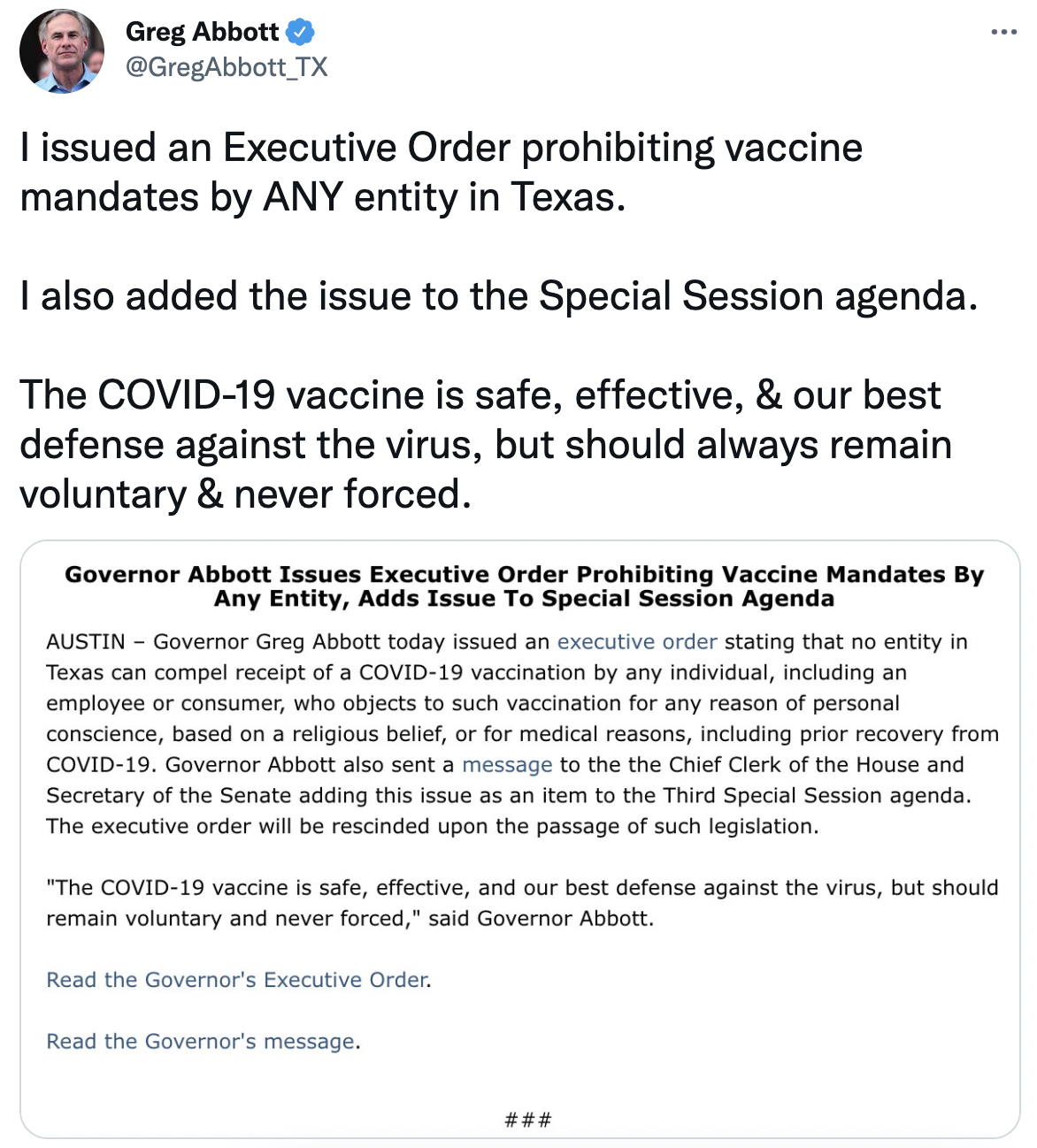 "In another instance of federal overreach, the Biden Administration is now bullying many private entities into imposing COVID-19 vaccine mandates," Abbott wrote in the executive order. The governor added that the vaccine mandates were "causing workforce disruptions that threaten Texas' continued recovery from the COVID-19 disaster."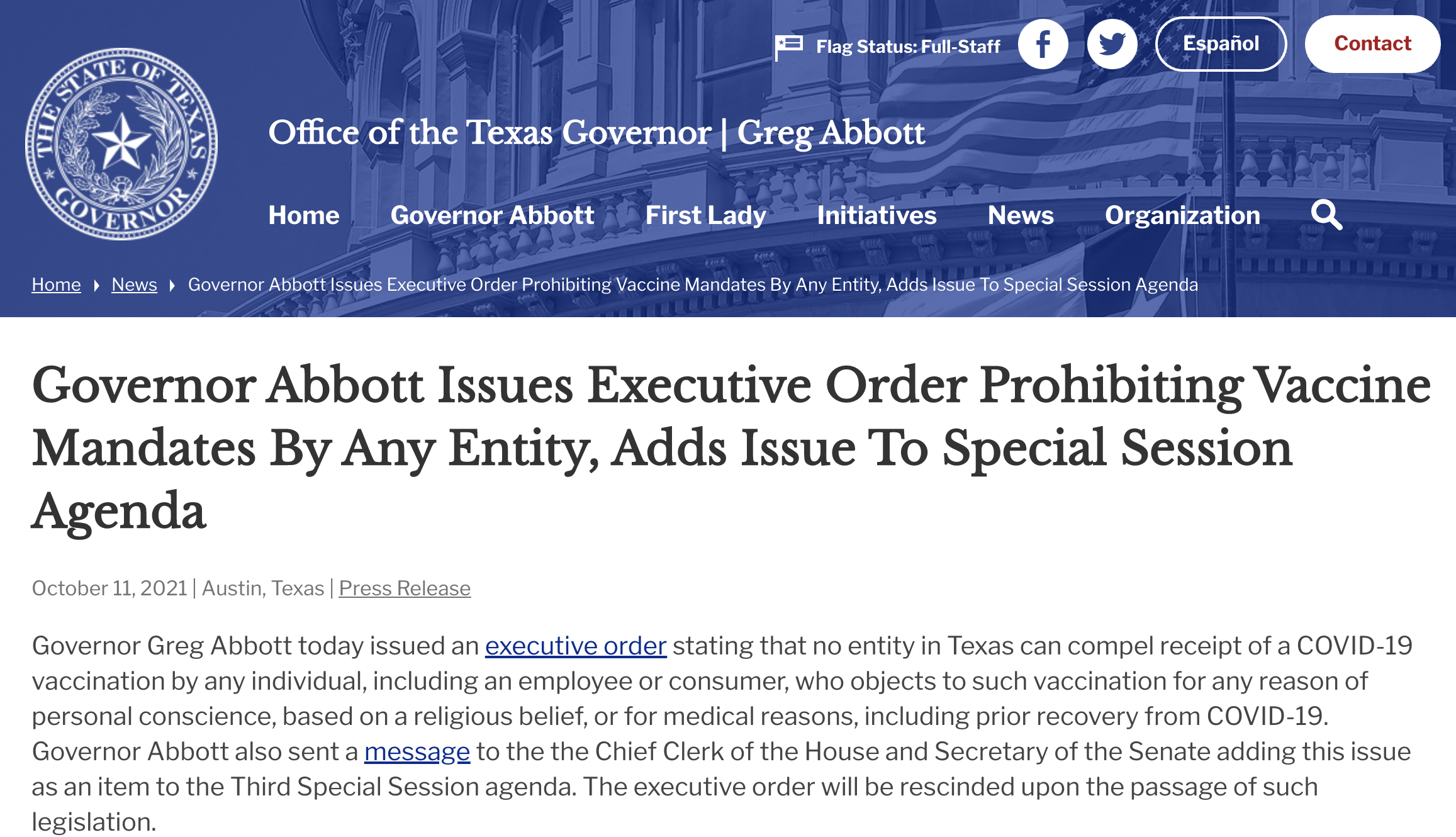 In the executive order, the governor clarifies that he encourages people to get vaccinated, but vaccines "must always be voluntary for Texans."
The order states that "no entity in Texas can compel receipt of a COVID-19 vaccination by any individual, including an employee or consumer, who objects to such vaccination for any reason of personal conscience, based on a religious belief, or for medical reasons, including prior recovery from COVID-19."