The TikTok account of "LGBTQ+" rights group Human Rights Campaign was suspended for two days for commenting "Gay" under another user's video showing support. The group successfully appealed the suspension.
Human Rights Campaign (HRC) took to Twitter to explain that it was suspended on April 3 for a comment under a video protesting the colloquially and controversially termed "don't say gay" law in the state of Florida. The video features a teenager driving past a "welcome to Florida" sign with people yelling "gay."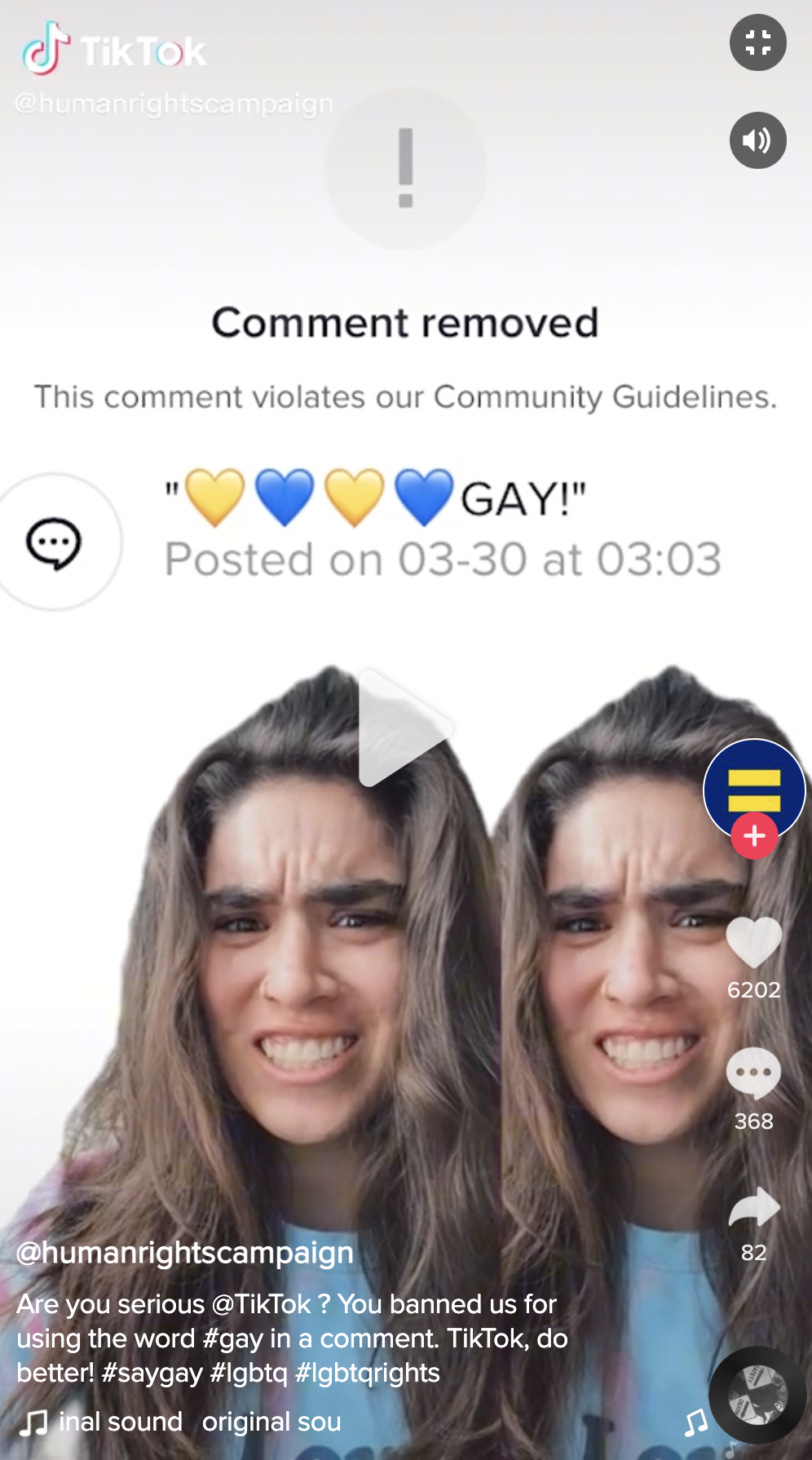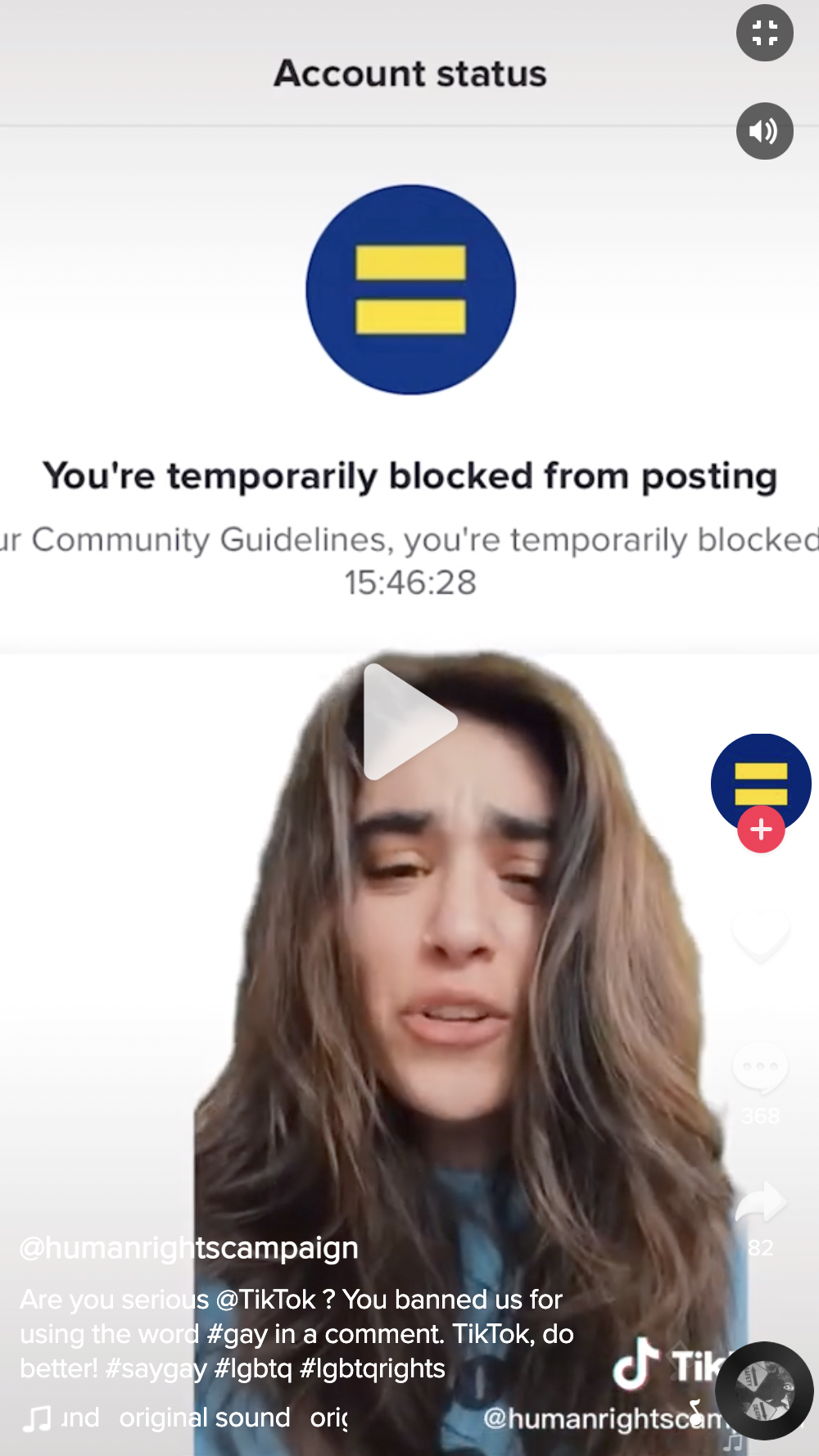 HRC's "GAY" comment was liked 2000 times before it was removed. The account was suspended for a week. But it was reinstated after 2 days following a successful appeal.
"What message does it send to young people when we comment or post LGBTQ+ content and it's deemed inappropriate and a violation of community guidelines?" a representative from HRC told LGBTQ+ news outlet The Advocate. "We're fighting a battle for our lives. Elected officials are trying to censor our speech and restrict our access to healthcare and equal opportunity. Our need to communicate to our community and allies is more important than ever right now. Having our TikTok account suspended for two days means our ability to post educational, affirming content was restricted, which is nothing short of devastating."
In a statement to The Advocate, TikTok said the censorship was made in error.
"We restored the comment as soon as we were made aware of this error and will continue to provide ongoing training to help our moderators make consistent and accurate decisions," the company said. "We are proud that LGBTQ+ community members choose to create and share on TikTok, and our policies seek to protect and empower these voices on our platform."