Tom Brady threatened to sue comedians who posted an AI-generated comedy special featuring his likeness and AI generated voice. According to the comedians, Chad Kultgen and Will Sasso, the threat of a lawsuit forced them to take the video down.
The hour-long video featured the NFL star as a stand-up comedian telling jokes. It was removed a few days after it was posted on the comedians' Patreon page.
On their "Dudesy" podcast, the comedians explained that shortly after posting the video, they received a letter from Brady's lawyer asking them to cease and desist from publishing the video.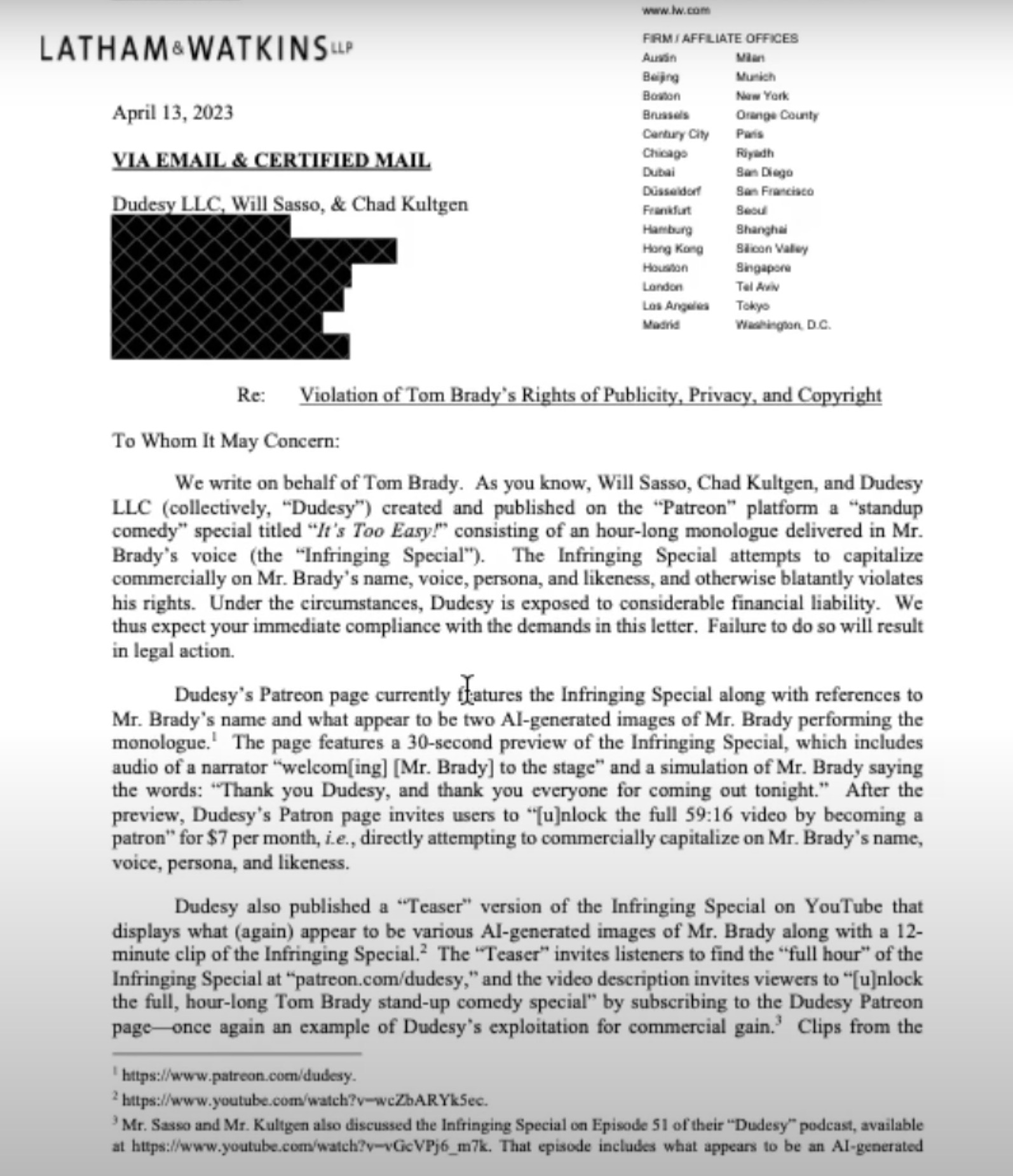 The lawyers said that the AI-generated video of Brady was a blatant violation of Brady's rights and that if they did not comply with their demands, including removing the video, they would file a lawsuit.
Although they removed the video, Kultgen and Sasso did not agree with the lawyers. On their podcast, they wondered how their video was any different from comedians doing impressions of celebrities.
They said the letter would not discourage them from making AI comedy in the future, and hinted at making one featuring President Joe Biden.