Just a few hours ago, Twitter censored another tweet from President Trump.
Now Trump's favorite meme artist, Carpe Donktum, has been booted from the platform for "multiple copyright infringement notifications."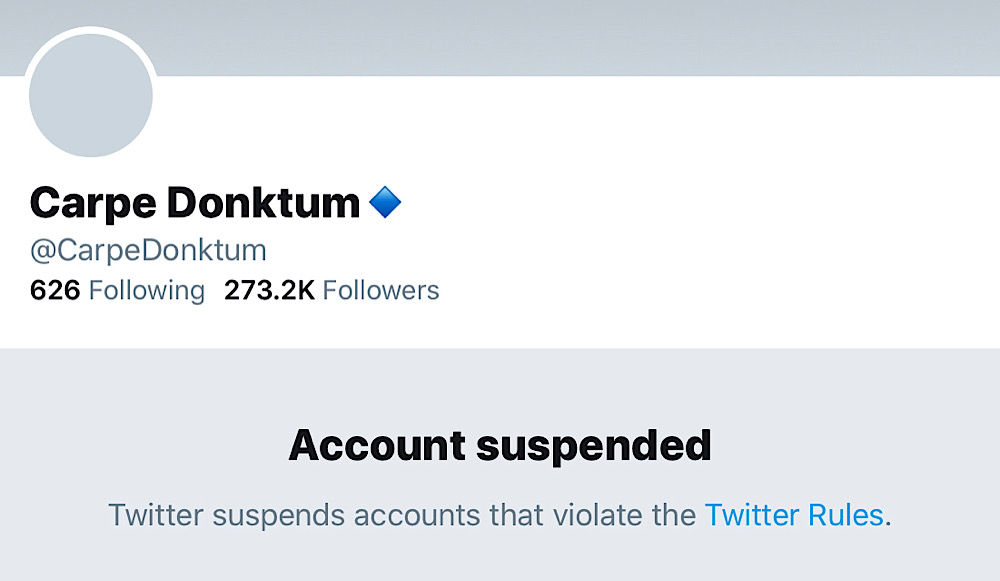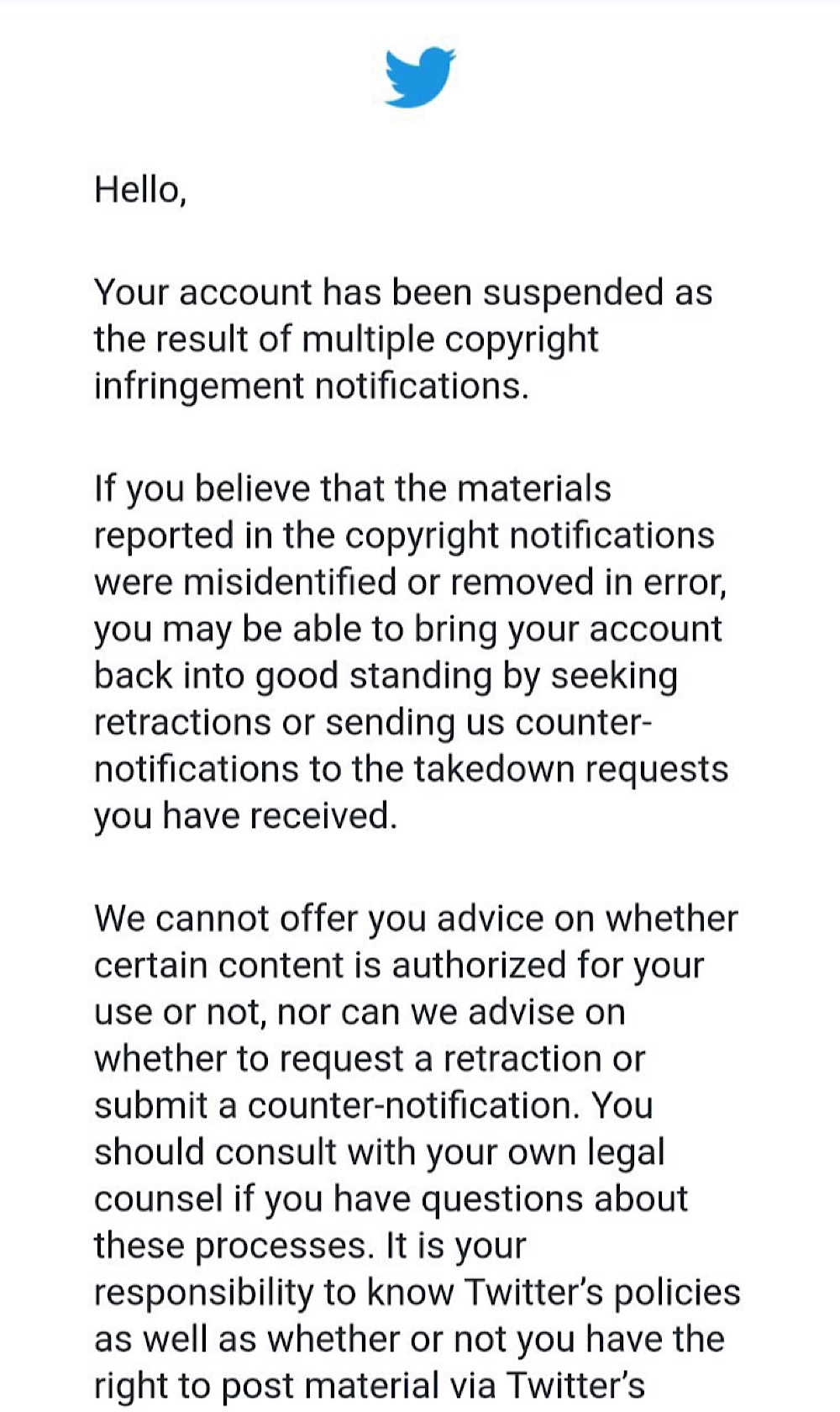 Carpe Donktum said in a Periscope video that Twitter didn't say which memes led to the suspension of his account and that he has no way of keeping track of copyright infringement or appealing the suspension.
Twitter was Carpe Donktum's primary platform and one that he used to regularly share his viral memes that have been reposted by the President multiple times.
Before being suspended, Carpe Donktum had over 273,000 Twitter followers and he would often reach millions of people on the platform through his most popular memes.
Related: ? How Twitter enabled the legacy media's war on memes
Last week, Twitter slapped one of Carpe Donktum's memes that had been shared by Trump with a "manipulated media" warning and then it was taken down a day later after a copyright claim from Jukin Media.
And in April, Twitter removed 14 of Carpe Donktum's memes after his account was hit with a wave of Digital Millennium Copyright Act (DMCA) notices.
At the time, Carpe Donktum noted that this was unprecedented and that he had never had this many memes taken down at once.
Memes are usually protected under fair use – a provision in copyright law that allows creators to use copyrighted material without getting permission from the copyright holder.
The suspension of Carpe Donktum's account comes at a time when memes are increasingly hard to post on Twitter because of both false DMCA claims and Twitter's increasingly strict rules around memes.
Even when memes aren't removed because of DMCA, Twitter has previously stepped in, clamped down on certain memes, and locked the accounts of users that post them.