Twitter has locked the accounts of prominent Indian party officials and froze the main account of the party itself. The Indian National Congress accused Twitter of acting on behalf of the government. The microblogging site had reacted by claiming that rules had simply been broken.
A number of Congress party officials had their Twitter accounts blocked by Twitter, including the account of the Indian National Congress, the country's main opposition party, implying that the company did so at the direction of the current BJP administration,
According to Twitter, the posts in question have still not been removed, and that there was a violation of Twitter policy. The accounts will remain locked until the parties delete the "offending" tweets, TechCrunch reported.
Rahul Gandhi, the former president of the Indian National Congress, was in a similar condition last week when his account was blocked after he posted photographs with the family of a nine-year-old who had been sexually assaulted and killed.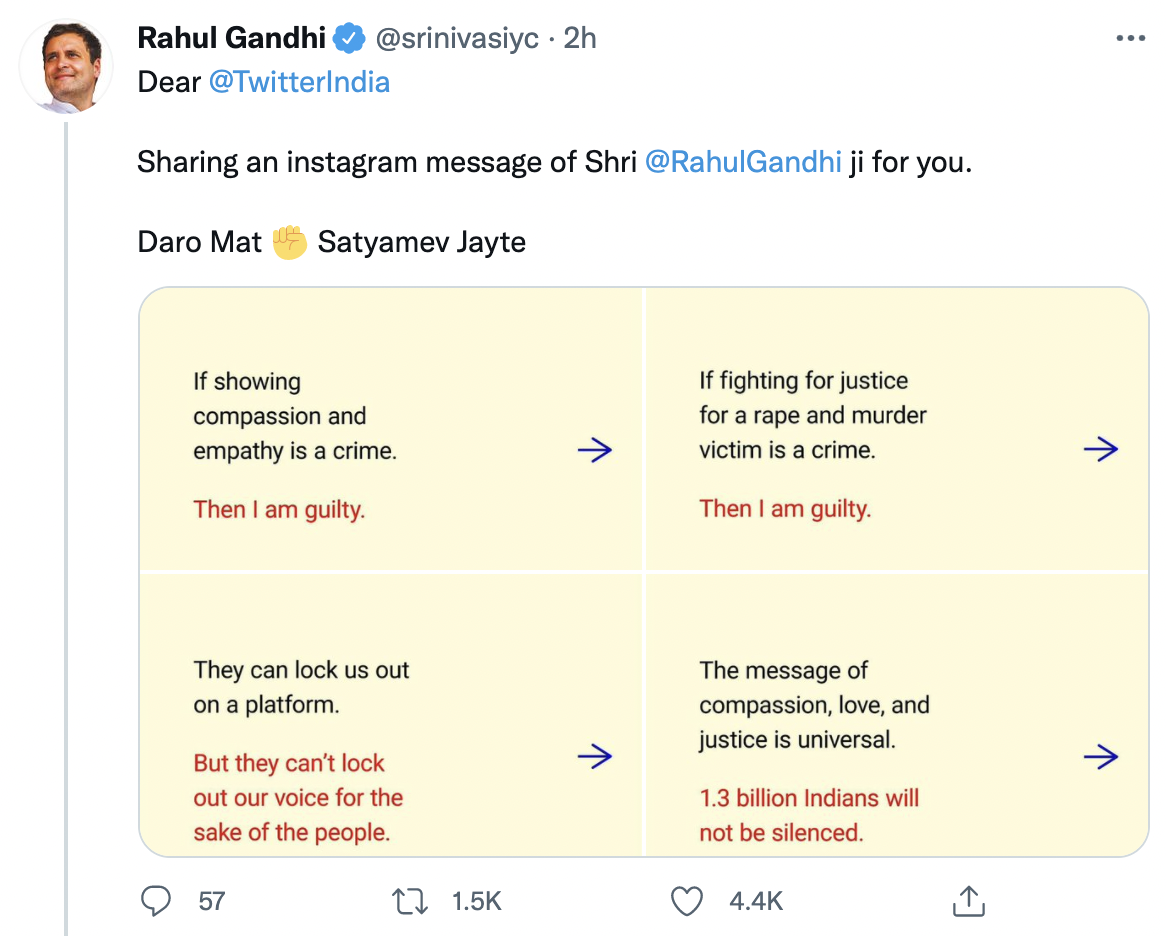 The National Commission for the Protection of Child Rights (NCPCR) took notice of Gandhi's post and ordered Twitter to take action against his account for infringing on the privacy of a child victim.
On Thursday, the Indian National Congress posted on Facebook about the Twitter incident.
"When our leaders were put in jails, we were not scared then why would we be afraid of closing our Twitter accounts now. We are Congress, this is the message of the people, we will fight, we will keep fighting. If it is a crime to raise our voice to get justice for the rape victim girl, then we will do this crime a hundred times. Jai Hind… Satyamev Jayate," it said.
Twitter told TechCrunch: "The Twitter Rules are enforced judiciously and impartially for everyone on our service. We have taken proactive action on several hundred Tweets that posted an image that violated our rules and may continue to do so in line with our range of enforcement options. Certain types of private information carry higher risks than others, and our aim is always to protect individuals' privacy and safety. We strongly encourage everyone on the service to familiarize themselves with the Twitter Rules and report anything they believe is in violation."
Gupta also claimed that Twitter had suspended the profiles of numerous prominent BJP officials. Some of them include Ajay Maken, Sushmita Dev, Randeep Surjewala, and Manickam Tagore. Rohan Gupta, Congress' social media chief, said that Twitter had taken the action at BJP's direction.
The Congress leaders, on the other hand, have yet to take down their posts. The social networking platform has placed a notice above their postings until they are removed.
The AICC secretary in charge of the party's Communication Department posted a tweet on the matter.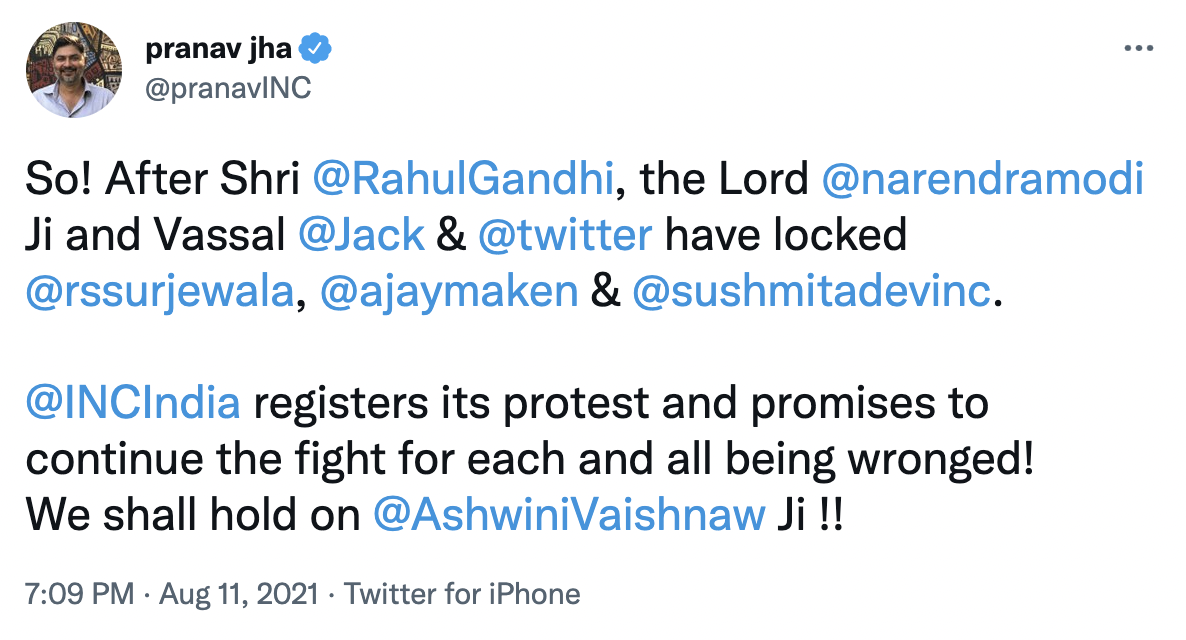 A Twitter spokesperson, however, said the company's rules are judiciously and equally applied to everyone who uses the service.