Dr. Stella Immanuel, one of the doctors featured in the recent viral White Coat Summit press conference, has been locked out of her Twitter account (@stella_immanuel) for six days after Twitter said she "violated the Twitter rules."
Dr. Brian C. Procter (@ProcterMd) broke the news on Twitter and shared a screenshot of the notice Twitter had sent to Immanuel.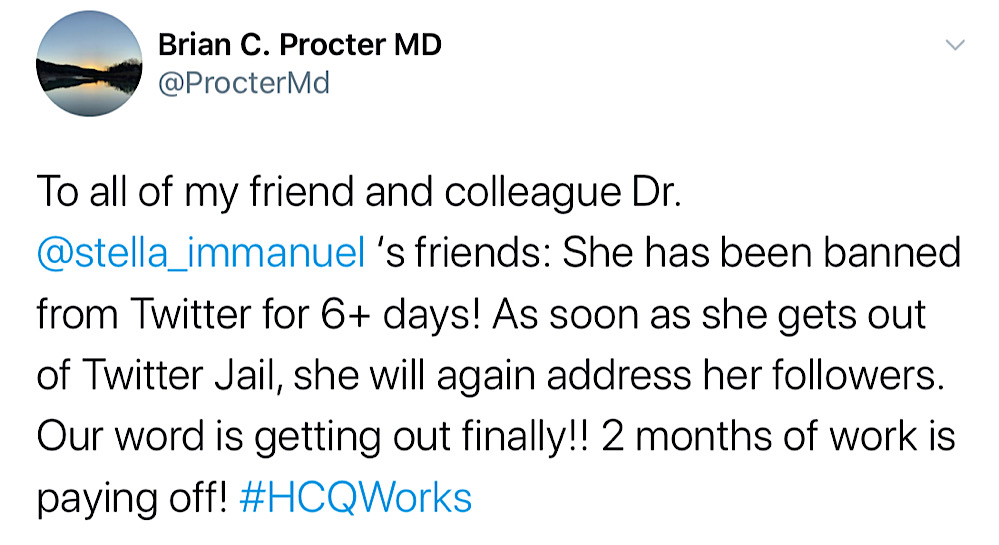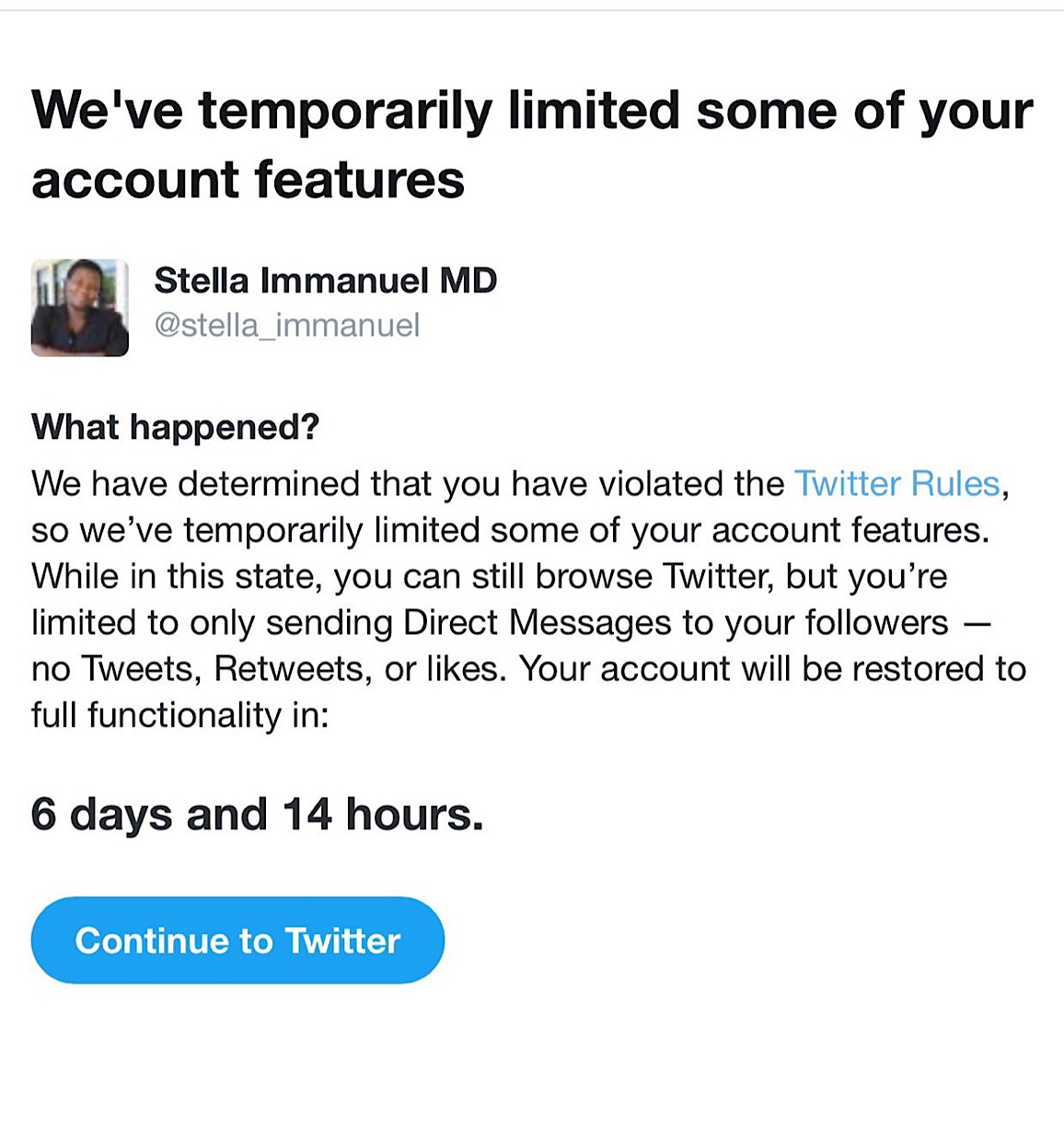 During the White Coat Summit press conference, several doctors claimed that they've treated the coronavirus with a 100% success rate and supported hydroxychloroquine as a treatment option.
Immanuel said she has "personally treated over 350 patients with COVID" including "patients that have diabetes, patients that have high blood pressure, patients that have asthma."
"I put them on hydroxychloroquine, I put them on zinc, I put them on Zithromax and they are all well," Immanuel said.
Within hours of being posted, the press conference racked up tens of millions of views on social media but then it was swiftly censored by Facebook, Twitter, and YouTube for violating their "coronavirus misinformation" rules.
Shortly after the press conference was scrubbed from social media, the website of the doctors who appeared at the press conference was taken down by web hosting platform Squarespace for "activity that's false, fraudulent, inaccurate or deceiving."
Several Twitter users to have their accounts locked after sharing videos of the White Coat Summit press conference including digital education platform PragerU, Breitbart News, and the President's son Donald Trump Jr.
The mass censorship of the White Coat Summit press conference has ignited mass pushback from several doctors and politicians who argue that treatment options for the coronavirus should be debated, not censored.
But in today's House Judiciary Committee hearing on antitrust law, the CEOs of Google and Facebook doubled down on their policy of censoring doctors if they share what the tech overlords deem to be "coronavirus misinformation."
Google CEO Sundar Pichai said that if the advice of doctors contradicts recommendations from the Centers for Disease Control and Prevention (CDC), then it will be taken down while Facebook CEO Mark Zuckerberg said that posts saying hydroxychloroquine is a cure for COVID will be removed.