Today Twitter announced a new test filter that will hide what it determines to be "offensive" direct messages (DMs) two levels deep in the DMs section. Twitter already hides what it deems to be "offensive" replies to public tweets but this filter has been criticized for hiding content people want to see.
Twitter didn't provide any details of how many users will get this new test filter or if it's optional. However, for users that are part of this test, a new "Show additional messages, including those that may contain offensive content" link will appear at the bottom of the "Message requests" screen.
Tapping this link will then show a list of "Additional messages." If Twitter deems the message contents to be "offensive," the message text will also be hidden behind a message that reads: "This message is hidden because it may contain offensive content." For these messages, users will have to tap the message to see its contents.
Unwanted messages aren't fun. So we're testing a filter in your DM requests to keep those out of sight, out of mind. pic.twitter.com/Sg5idjdeVv
Twitter is positioning this new feature as a way to avoid "unwanted messages" and says this test will keep unsolicited DMs "out of sight, out of mind."
However, the existing technology Twitter uses to filter potentially "offensive" tweet replies often hides innocuous and welcome replies.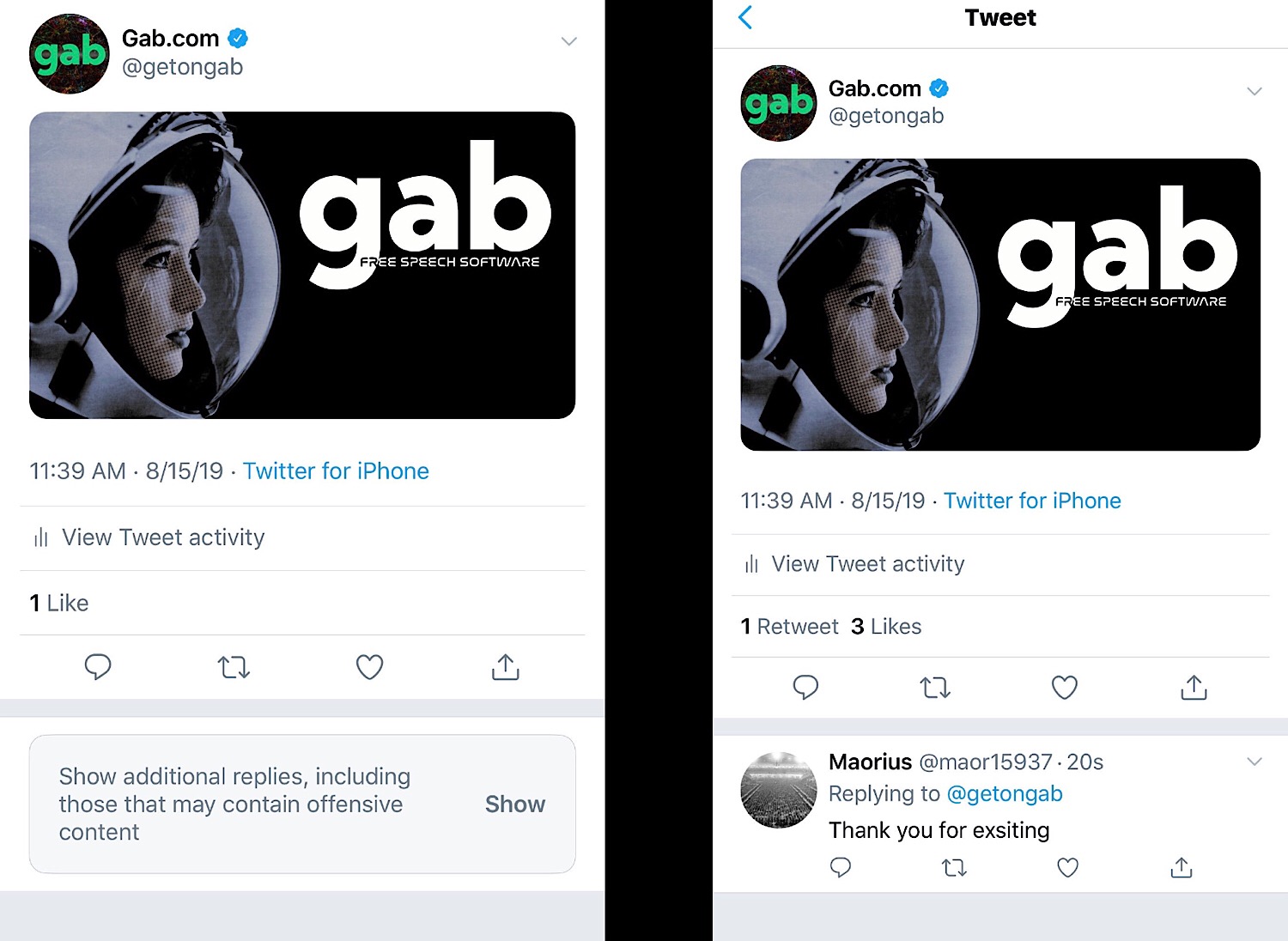 If the same technology is powering this new test filter, then it could potentially hide DMs that Twitter users want to see. For example, sources who reach out to journalists on Twitter or customers who reach out to brands through DMs could find their messages buried two levels deep by this filter.
The decision to hide certain DMs behind a potentially "offensive" warning message follows a similar "hidden replies" test that Twitter rolled out in July. Like this latest test, "hidden replies" is a soft censorship feature that hides content behind an additional panel. Twitter also recently started sending notifications to its users telling them to "support a culture of respect" on the platform.
Update – September 30, 2019: Twitter has rolled out this filter to all users.