Twitter has suspended two accounts with over 60,000 collective followers after a reporter for The Guardian suggested that they were bots that spread climate misinformation, despite analysis of the accounts showing evidence to the contrary.
Oliver Milman, an environment reporter for The Guardian, mentioned the accounts in an article where he claimed that a quarter of all tweets about the climate crisis were produced by bots.
The source data for this claim is a draft study that has not been published or peer-reviewed and which used a tool called Botometer to estimate whether a Twitter account is a bot.
In the article, Milman described @sh_irredeemable as an account "that ranks highly on the Botometer score" and @petefrt as "a suspected bot."
On the same day that The Guardian published Milman's article, both accounts were suspended by Twitter.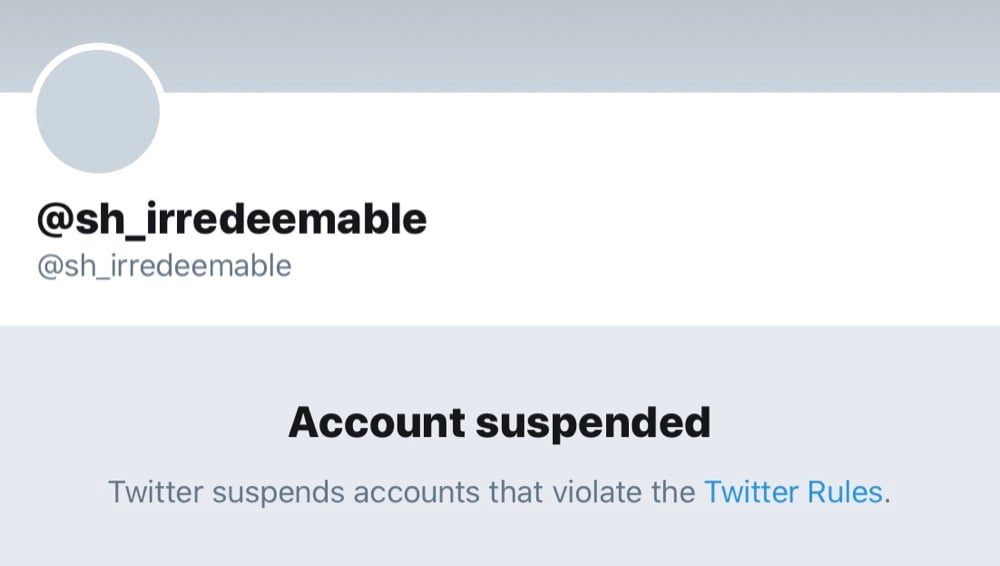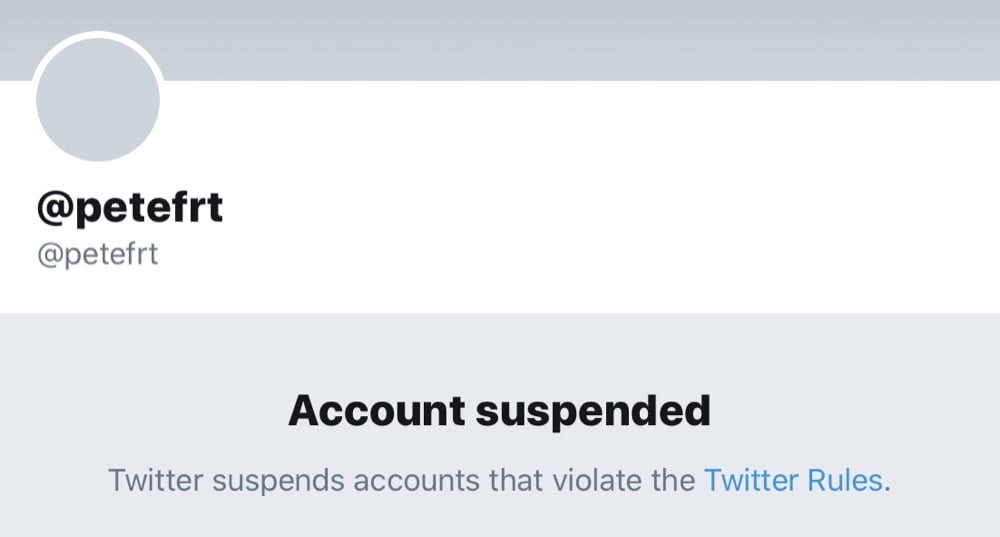 However, a reporter and data scientist who looked at the accounts before they were suspended have pushed back against Milman's claims and suggested that they weren't bots.
Alex Griswold, a reporter at Free Beacon, saved some tweets from the @sh_irredeemable account before it was deleted and wrote: "The primary account cited in the Guardian piece about how 1/4 of climate denialists on Twitter are bots is, to my eyes, definitely not a bot."
She added: "The Guardian says it "ranks highly" on the Botometer, but apparently that translates to a 3% chance of being a bot."
https://twitter.com/hashtaggriswold/status/1230887524933021706
https://twitter.com/hashtaggriswold/status/1230890305504841729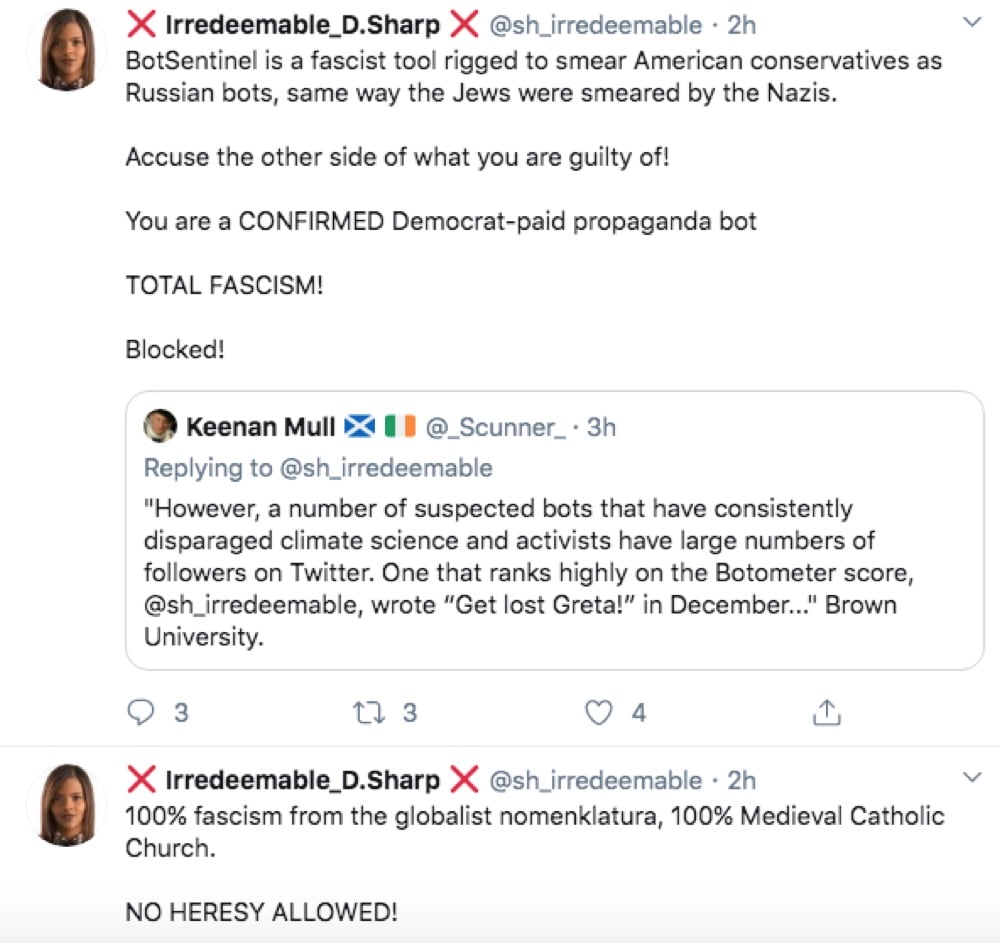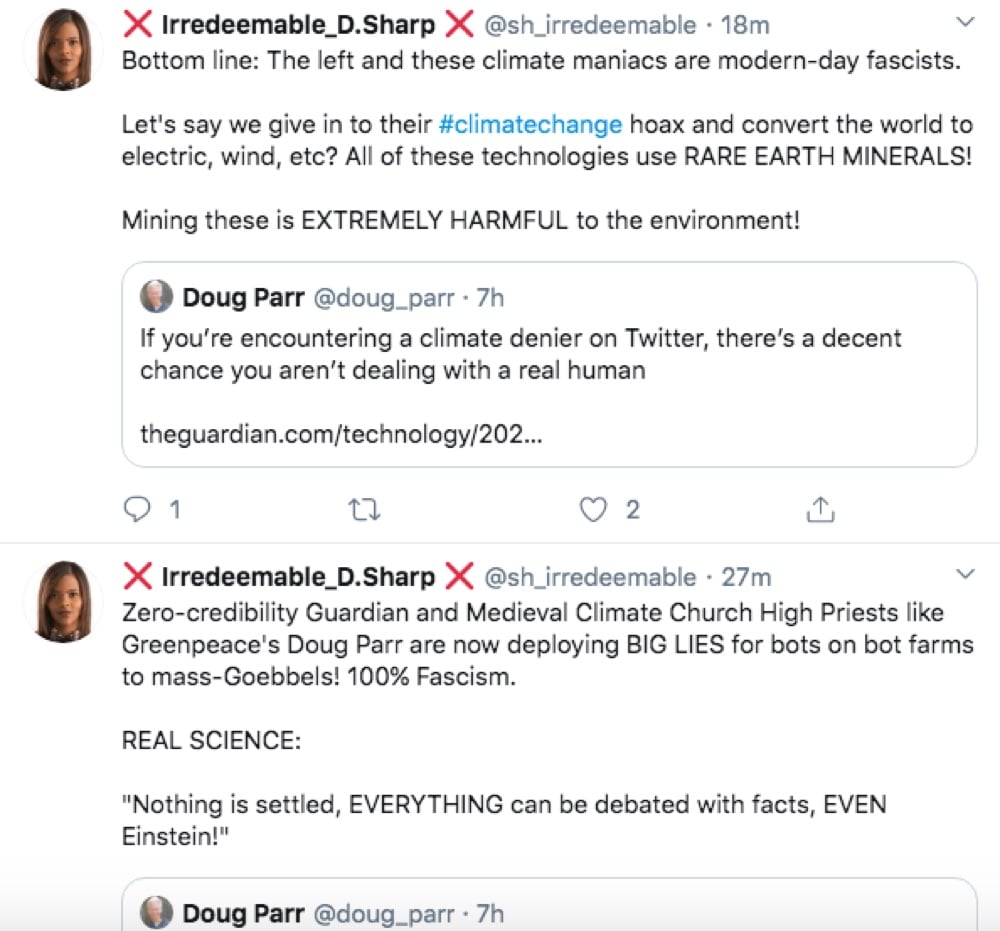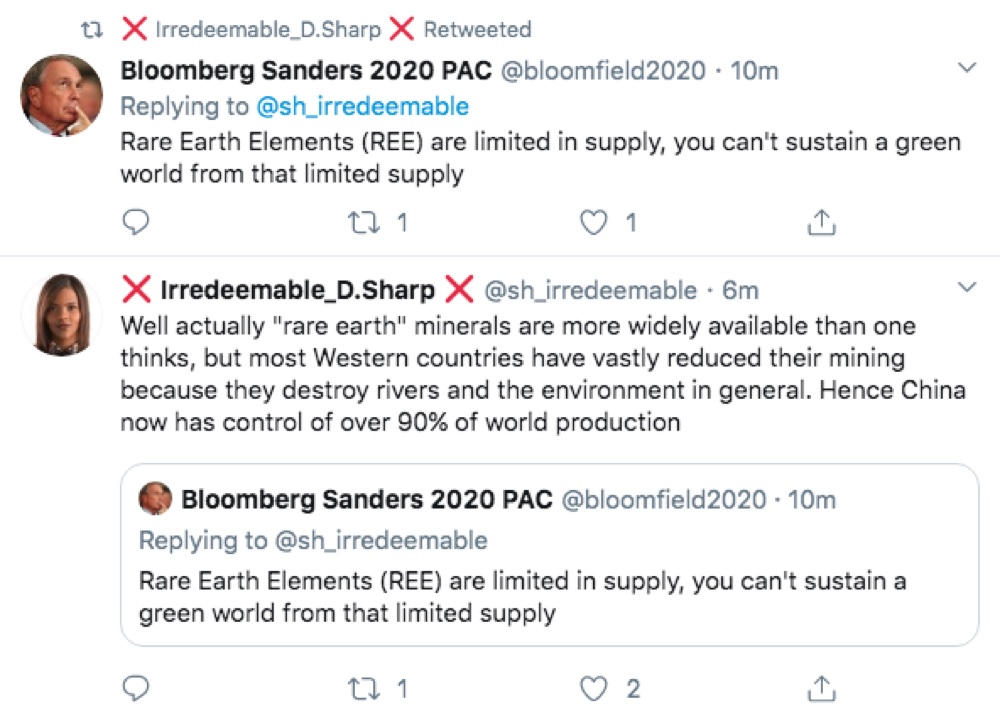 Data scientist Angeus Bridgman described the article as "irresponsible" and suggested The Guardian should have waited until the unpublished draft study was peer-reviewed.
He also analyzed the @petefrt account in Botometer before it was deleted and found that it had "only 2%" probability of being a bot.
https://twitter.com/aengus_b/status/1230941615872708608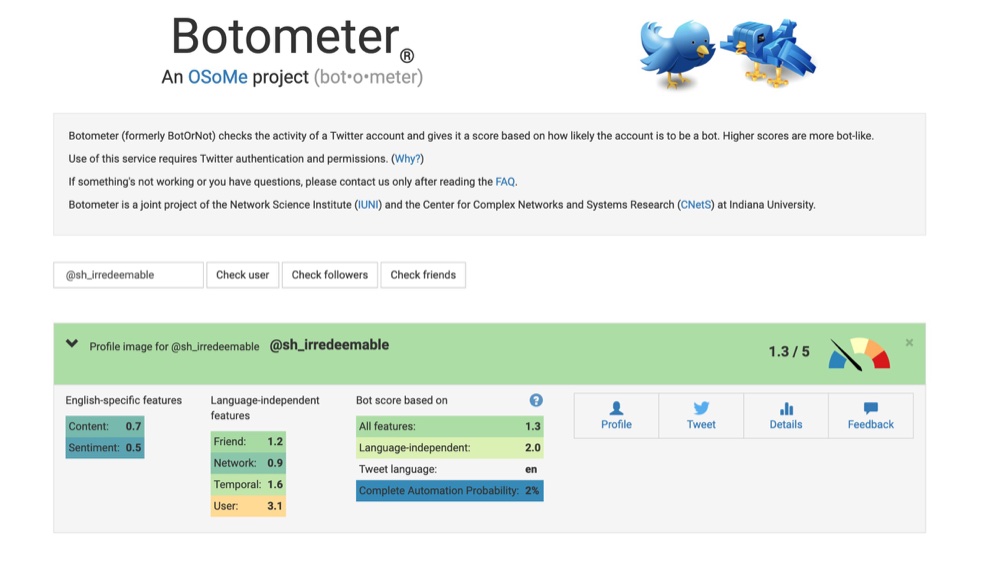 The suspension of these Twitter accounts on the back of contentious data comes after several media outlets used a flawed study from climate activists to push for more YouTube demonetization earlier this year.
Shortly after these reports from media outlets started to circulate, Members of Congress started to push YouTube to censor climate change misinformation.