Political commentator and former D1 athlete Malcolm Flex (@Malcolm_fleX48) has been suspended from Twitter for responding to another user with: "This doesn't seem to be your area of expertise…. Come back when I ask for input on menopause, thinning hair, crow's feet, and selecting what bras can conceal full eggs-hanging-on-a-nail boob saggage."
According to Twitter, the tweet violated its "abuse and harassment" rules and was enough to warrant an account suspension.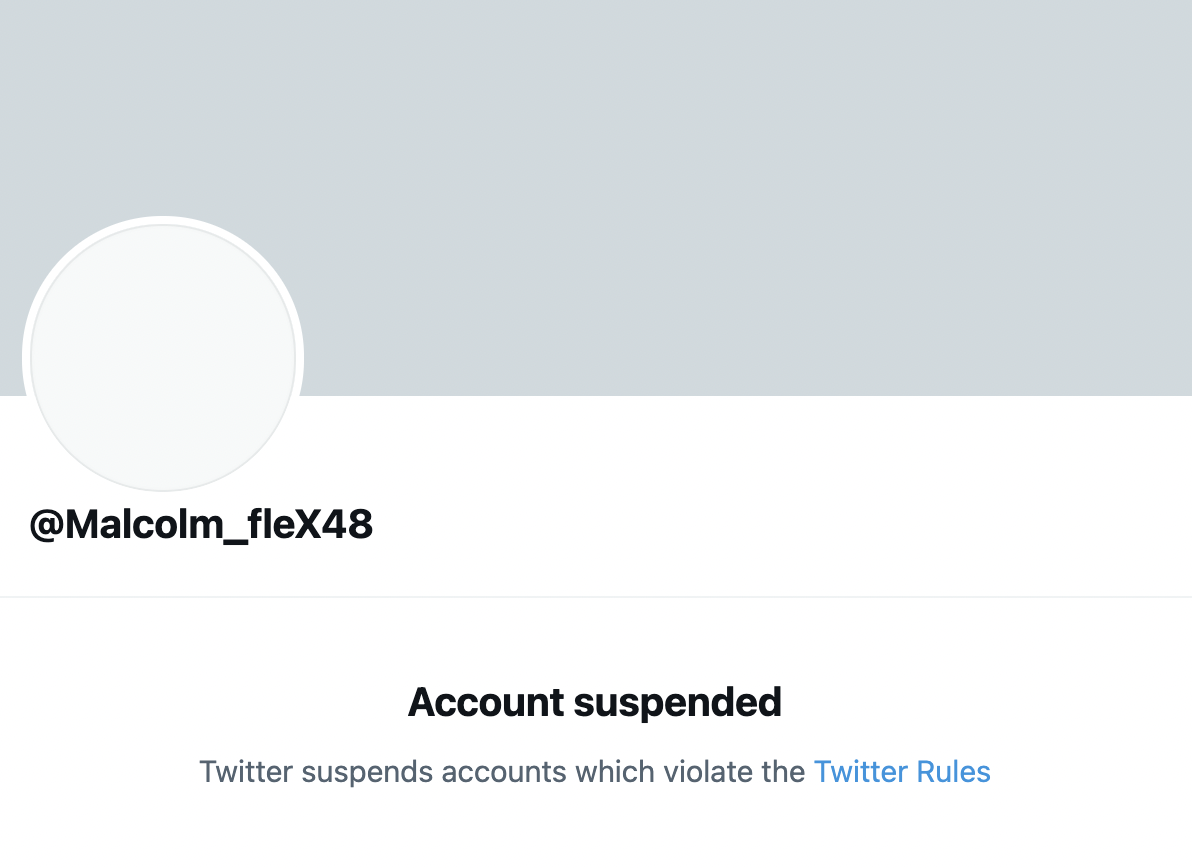 Malcolm Flex is known for roasting those that he argues with on Twitter and many users have slammed the suspension as "weak" and "ridiculous." Numerous other Twitter users are calling for the platform to "free @Malcolm_fleX48."
He was previously suspended from Twitter in August 2020 after posting a "copypasta meme" that made fun of lifelong Democrats although this suspension was later overturned.
Twitter's abuse and harassment policy has led to several contentious suspensions and sanctions including users having their accounts locked after questioning Joe Biden's health or tweeting anti-pedophile remarks. News outlet Zero Hedge was also suspended for several months under this policy until Twitter eventually admitted it made an "error" and restored the account.
According to Twitter CEO Jack Dorsey, all of Twitter's policies, including this abuse and harassment policy, are "focused on encouraging more speech."