Twitter will offer its own editorial information on its Trending Topic tab so that users can understand the reasons why content has become popular on the platform. The social network suggests it's trying to prevent the dissemination of false or harmful information by providing its own context about popular topics.
Twitter is often the preferred social network for those who want to know information instantly due to its short message format with fast spread, which uses hashtags to catalog content. The platform also has a tab called Trending Topics, which orders in a single space the most popular topics of the moment that may be of interest to the user, based on what people are talking about.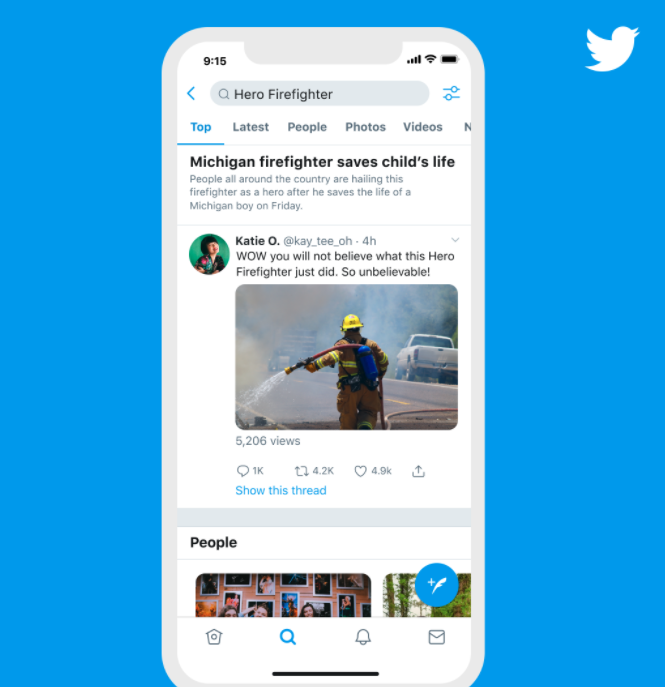 However, according to Twitter, users who want to create chaos on Twitter can easily manipulate this system. Using bots, it is possible to confuse the system with similar messages until the algorithm considers it worthy of being in the Trending Topics.
This is why in its next update, the social network will begin to offer its own context information in Trending Topics in an attempt to prevent "harmful" content from becoming popular, but it also will give Twitter a chance to add its own spin on things.
According to an explanation given this week, the new Trending Topics tab will include a preview of a featured Tweet in each category, so that users do not have to investigate on their own the reasons why the tag is popular. They can take Twitter's word for why it is. To ensure that the selected tweet represents the topic in the way Twitter prefers, a combination of algorithms and human staff will review it.