Twitter's former head of trust and safety Yoel Roth finally admitted that censoring the New York Post's Hunter Biden laptop story was a mistake. Roth quit Twitter in November after Elon Musk took over the platform.
In an interview with Kara Swisher on Tuesday, Roth said he doubted the content of the story but did not think it should be suppressed.
"We didn't know what to believe, we didn't know what was true, there was smoke — and ultimately for me, it didn't reach a place where I was comfortable removing this content from Twitter," Roth said during the interview.
"But it set off every single one of my finely tuned APT28 'hack and leak campaign' alarm bells," he added, using the alternative name of Russian hacker group Fancy Bear.
When he was asked if Twitter made a mistake suppressing the story, he answered, "In my opinion, yes."
Asked if safety had improved under the new ownership, Roth answered, "no."
In what appeared to be a response to Roth's answer, a Twitter user called Roth's former team a "disgrace" and said he had no right to criticize how the company is currently being operated.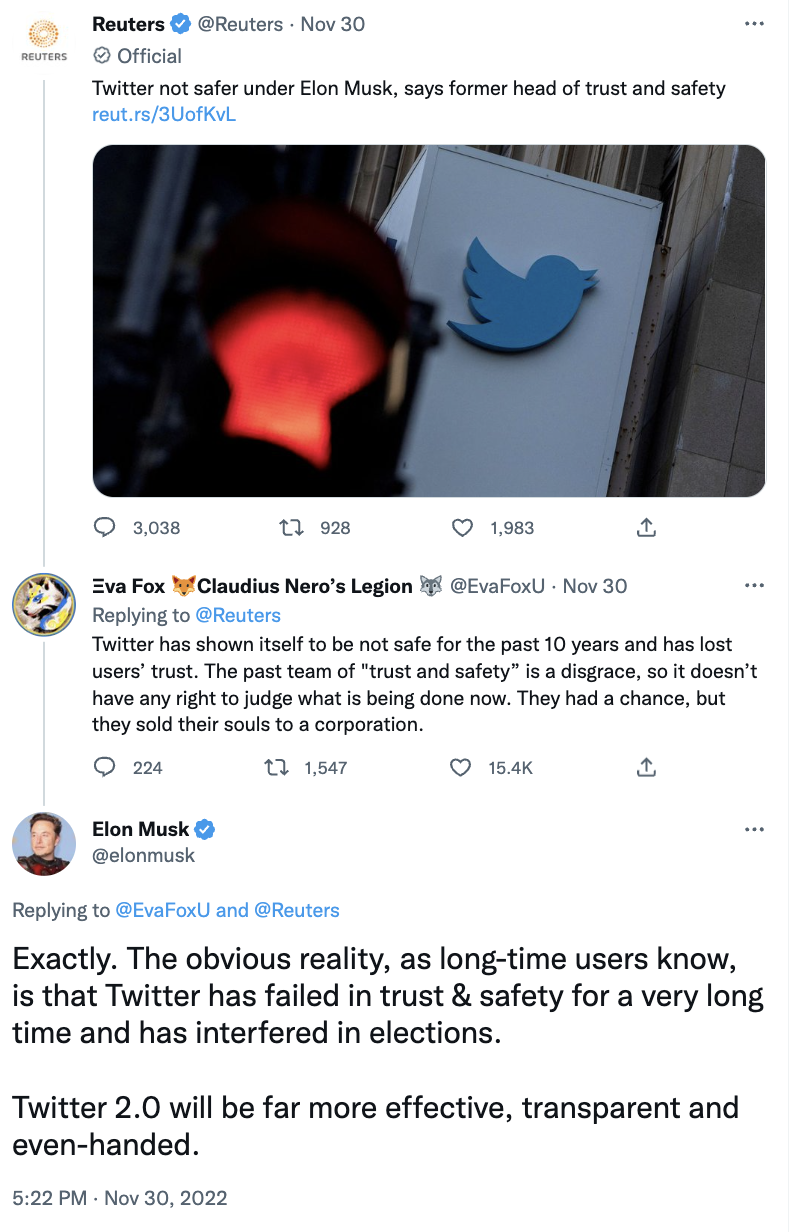 Responding to the tweet, Musk wrote: "The obvious reality, as long-time users know, is that Twitter has failed in trust & safety for a very long time and has interfered in elections. Twitter 2.0 will be far more effective, transparent, and even-handed."
In March 2021, during a congressional hearing, Jack Dorsey, who was CEO at the time, admitted that the suppression of the story was a mistake.
Musk recently said that all internal documents relating to the platform's "free speech suppression" would be made public on Twitter itself. However, he did not specify when the documents would be published.