Some Twitter users are claiming that they are unable to follow the account of the pro-life movie "Unplanned." This comes just after Twitter randomly suspended the movie's account temporarily without an explanation.
The Twitter users that are experiencing issues when trying to follow @UnplannedMovie, seem to be able to follow the movie initially. The users hit the follow button and it displays that they are following the film's account. However, after users refresh their page, go to another page or continue browsing the platform automatically unfollows them.
The most prominent person so far that has experienced this problem is US Ambassador to Germany Richard Grenell. Grenell posted a video of his Twitter account automatically unfollowing @UnplannedMovie. Along with the video he tweeted to Twitter CEO Jack Dorsey:
source: @RichardGrenell – Twitter.com

"What is going on @jack? This is outrageous."
Grenell's video was later re-tweeted by Donald Trump Jr. who exclaimed: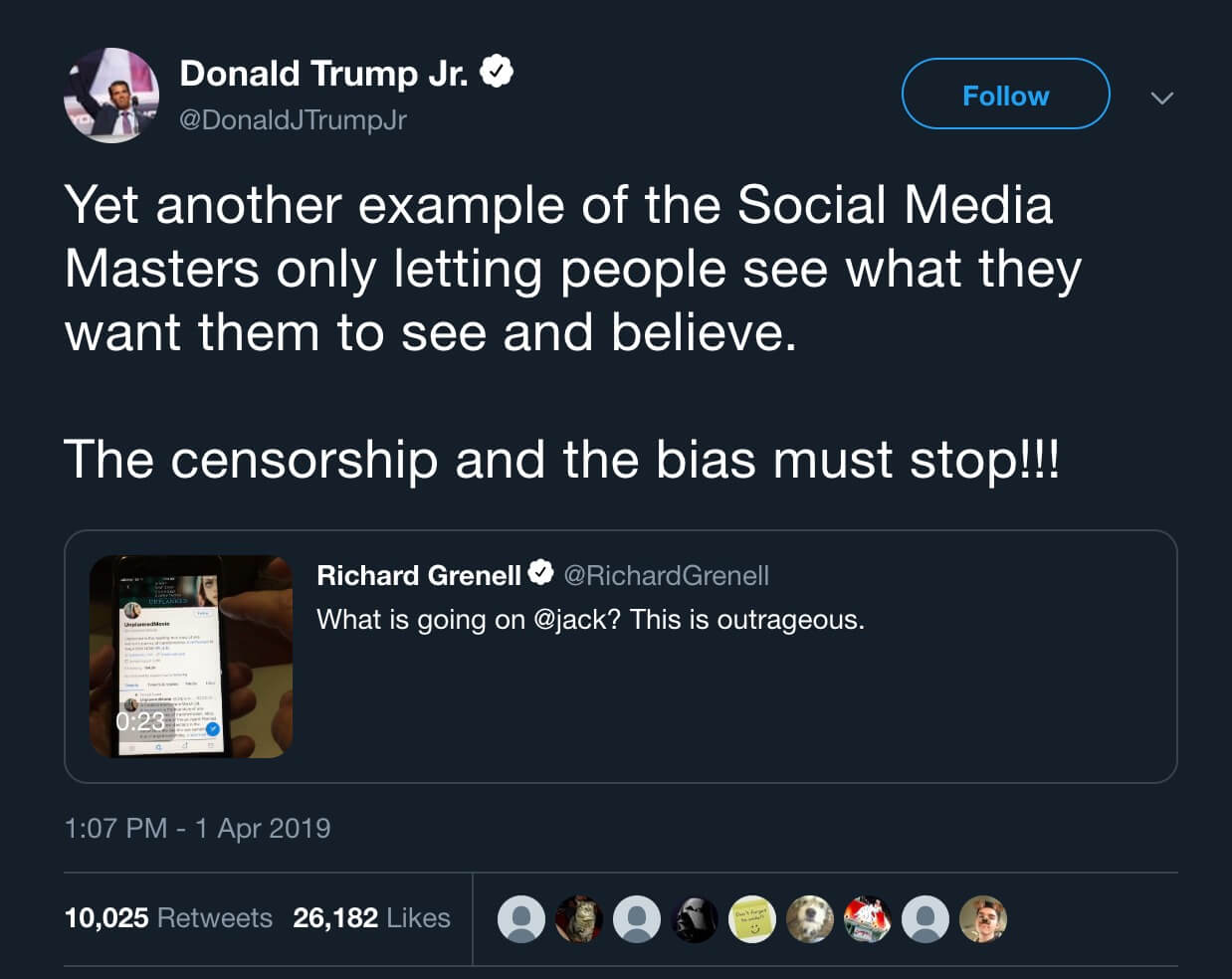 "Yet another example of the Social Media Masters only letting people see what they want them to see and believe. The censorship and the bias must stop!!!"
The unfollowing issue appears to now be fixed.
Censorship and bias against conservatives and conservative-leaning content on Twitter been a hot topic in recent times. Even the Twitter account of President Trump has suffered from a short deletion. President Donald Trump's Twitter account was temporarily deleted late in 2017.
Last month Twitter CEO Jack Dorsey and Vijaya Gadde global lead for legal, policy, and trust and safety at Twitter appeared on Joe Rogan's podcast with independent journalist Tim Pool.
Pool pointed out on the podcast to Dorsey and Gadde that there are many examples where conservatives suffered from unfair censorship and bias. There was a reluctance from Dorsey and Gadde to admit that there is a systemic problem at Twitter when it comes to censoring conservative-leaning accounts and content.
The brief suspension of the "Unplanned" account and the recent problems users are having following it has generated media attention to the movie. Since the account was restored, the number of followers has increased from 6,500 followers to around 285,000 followers.
The film acquired more than $6 million and took fifth place at the box-office in its opening weekend.