Twitter has increased spending on lobbying to record levels in the last quarter, perhaps due to increased scrutiny over content censorship decisions and data privacy from lawmakers.
Tech companies use lobbyists to protect their interests in Washington. Over the past few years, Twitter has significantly increased its lobbying efforts, according to figures from Open Secrets.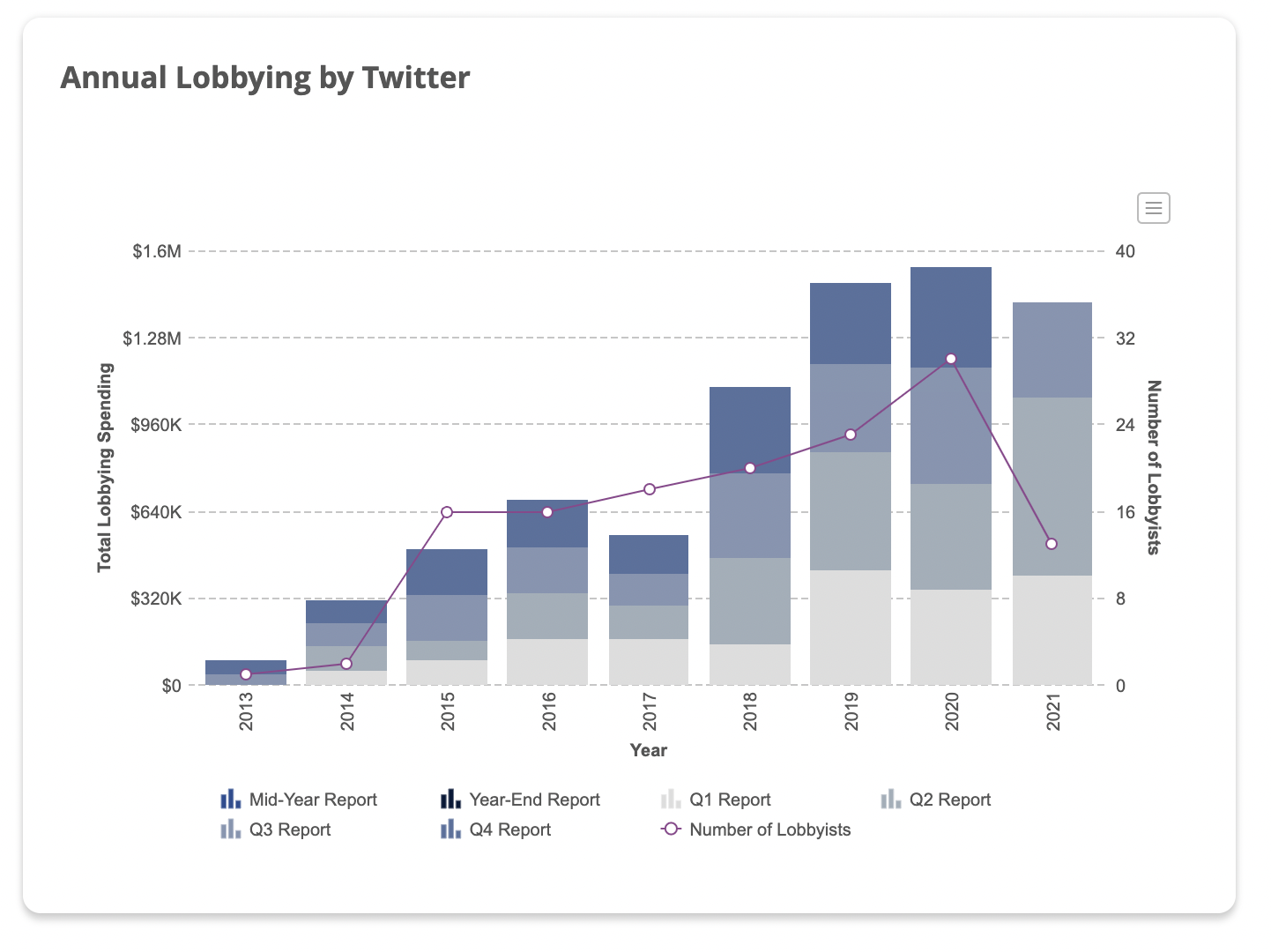 In 2015, Twitter spent half a million in lobbying. In 2020, the company tripled that amount to $1.5 million. This year, the company might surpass last year's figure as it had spent $1.4 million by the third quarter, up from $1.2 million in the same period last year.
Like Twitter, Facebook, now Meta, has also significantly increased lobbying over the past few years. The company spent $9.9 million in lobbying in 2015. In 2020, it nearly doubled that amount to $19.7 million. The company was also ranked among the top ten federal lobbying spenders.
The increased lobbying spending reports come amid increased scrutiny over these platform's content moderation, "misinformation," and privacy policies.
Unlike Meta and Twitter, Alphabet, Google's parent company, has gradually decreased the amount spent on lobbying. In 2015, the company spent about $16.7 million. In 2020, that figure dropped to $8.9 million.