Conservative Councillor David Illingworth in the UK has unleashed the fury of the internet after claiming in a tweet that the COVID-19 pandemic ended at the end of June, and that quarantine measures are unnecessary and should be removed.
David Illingworth, a Perthshire councilor, wrote on his personal Twitter account on the morning of September 13 his opinion about the COVID-19 pandemic that he says is supported by statistics as deaths in the UK are now minimal.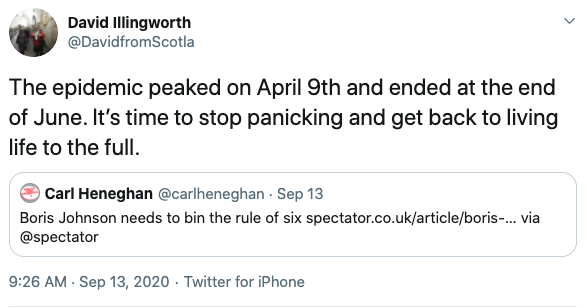 According to the councilor, the epidemic ended in June, having its highest contagion and death rates during April. Illingworth suggested that it was time for the population to return to a life free of quarantine.
Twitter users have banded together to call for Illingworth to resign over his opinion.
In his tweet, the councilor asked Prime Minister Boris Johnson to reconsider the application of the Scottish government's new six-person gathering rules. For him, that the death rate from COVID-19 decreased means that the virus no longer represents a risk to the population.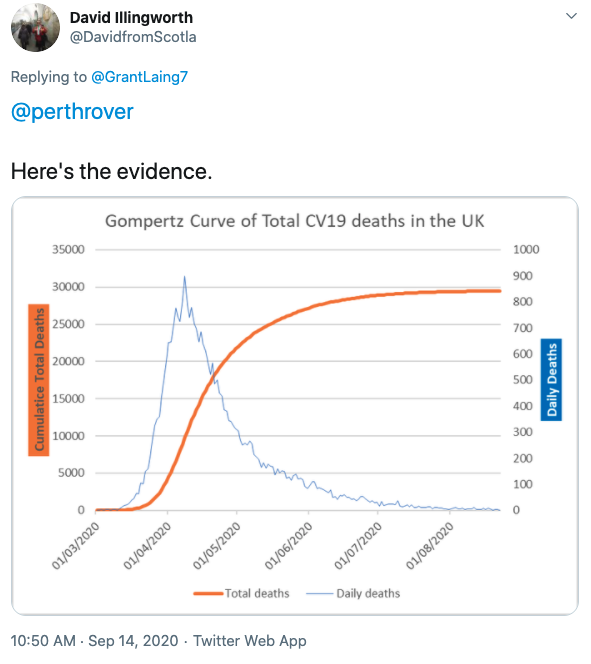 Most of the messages Illingworth received were negative, demanding his immediate resignation. Deputy First Minister John Swinney called the message "reckless," while councilor Eric Drysdale said it was an extremely irresponsible statement to come from a Perthshire councilor.
Despite the retaliation and comments that Illingworth has received, he has not retracted his word; in fact, he reaffirmed it in a later tweet in which he indicated that he was a big fan of making decisions based on evidence and that he knows which he talks about because he has a degree in economics and statistics.