On a bright Friday afternoon, Seth Dillon, the chief of the Babylon Bee, enlightened the audience at the Center's Restoration Weekend about his ongoing struggle against the suppression of speech. Broadcasting the speech was the David Horowitz Freedom Center – whose channel has now been censored for publishing the speech.
Last year, The Babylon Bee was punished and banned from Twitter for naming Rachel Levine, a transgender Biden administration official, as its "Man of the Year."
The Bee was reinstated when Twitter was taken over by Elon Musk.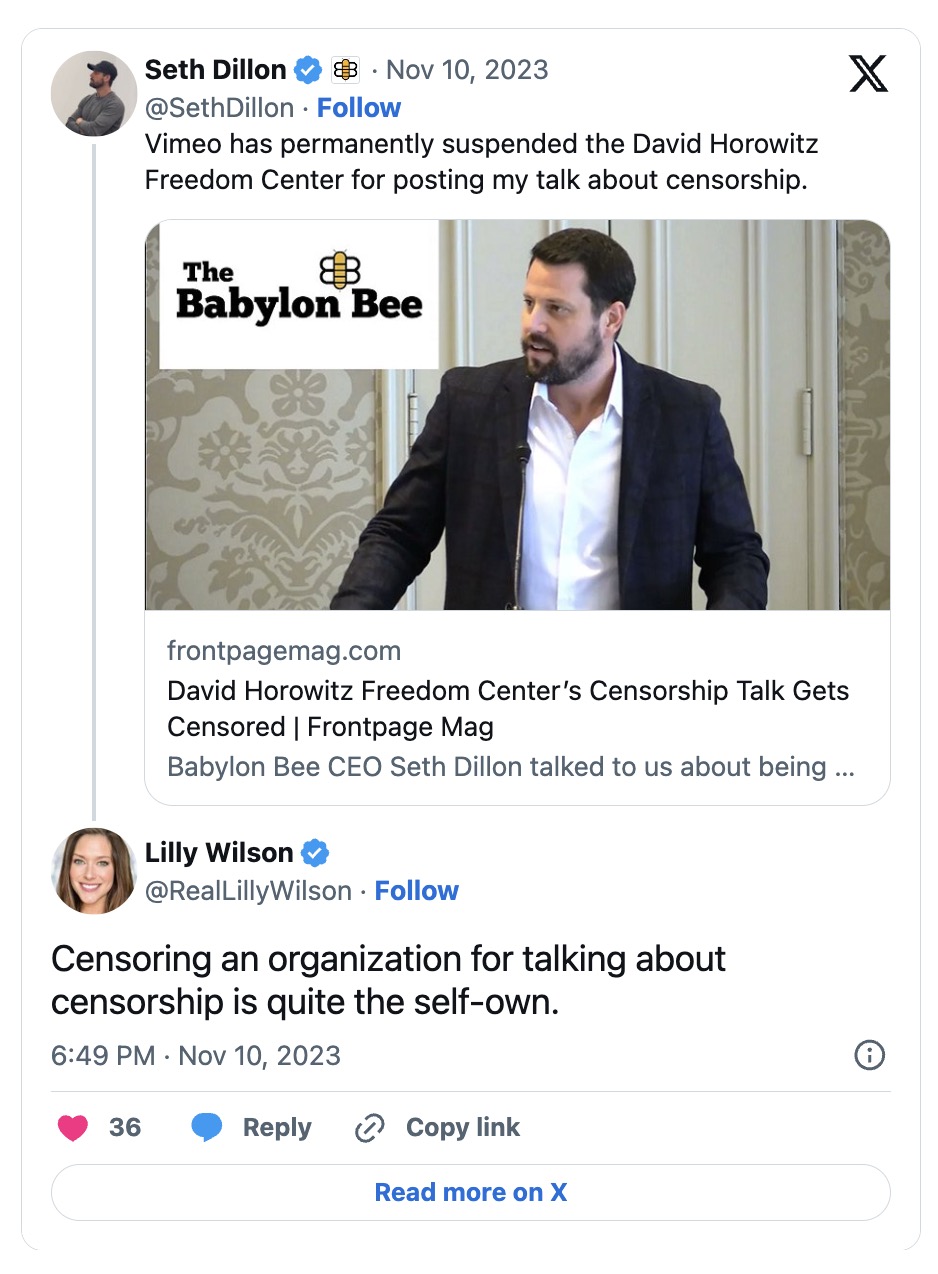 As Dillon reminisced about the past censorship during the speech at New Orleans ballroom, the audience was oblivious to the imminent recurrence of this history. Vimeo would soon be removing that speech too.
"We were going back and forth when we pitched this joke," Dillon had said. "This by the way is one of the ways that they censor people. They censor you after the fact, but they also censor you before the fact. There's pre-censorship that happens because people are afraid to make jokes and statements like this knowing they will probably get censored, so they censor themselves. My writers come to me all the time saying, 'I've got a really funny joke, but if we publish this, we might get banned.'"
Upon concluding the event, the David Horowitz Freedom Center began distributing their discourses to the wider conservative movement by uploading them on Vimeo.
On Monday, the video was removed, Daniel Greenfield, Fellow at the David Horowitz Freedom Center, reported for Front Page magazine.