Some large media outlets and "fact checkers" don't appear to be above non-transparently revising articles, as they scramble to bring their reporting about the origin of coronavirus up to speed with the latest official position – i.e., that the outbreak may have started in a Chinese lab, after all.
This is the possibility mentioned last week by CDC Director Anthony Fauci. Previously, any mention of the lab in Wuhan, China, being the place where the virus was engineered, rather than emerging spontaneously in nature, was declared a conspiracy theory and banished from large social networks.
And the media who were previously all in on promoting those narratives are not satisfied to reflect whatever new position officials are taking in their reporting going forward – they are going back and "stealth editing" old articles that claimed categorically the lab was not the place the virus came from.
That's what Paul Graham has discovered Vox is now doing, including in one article from March 2020 written to debunk the Wuhan lab theory.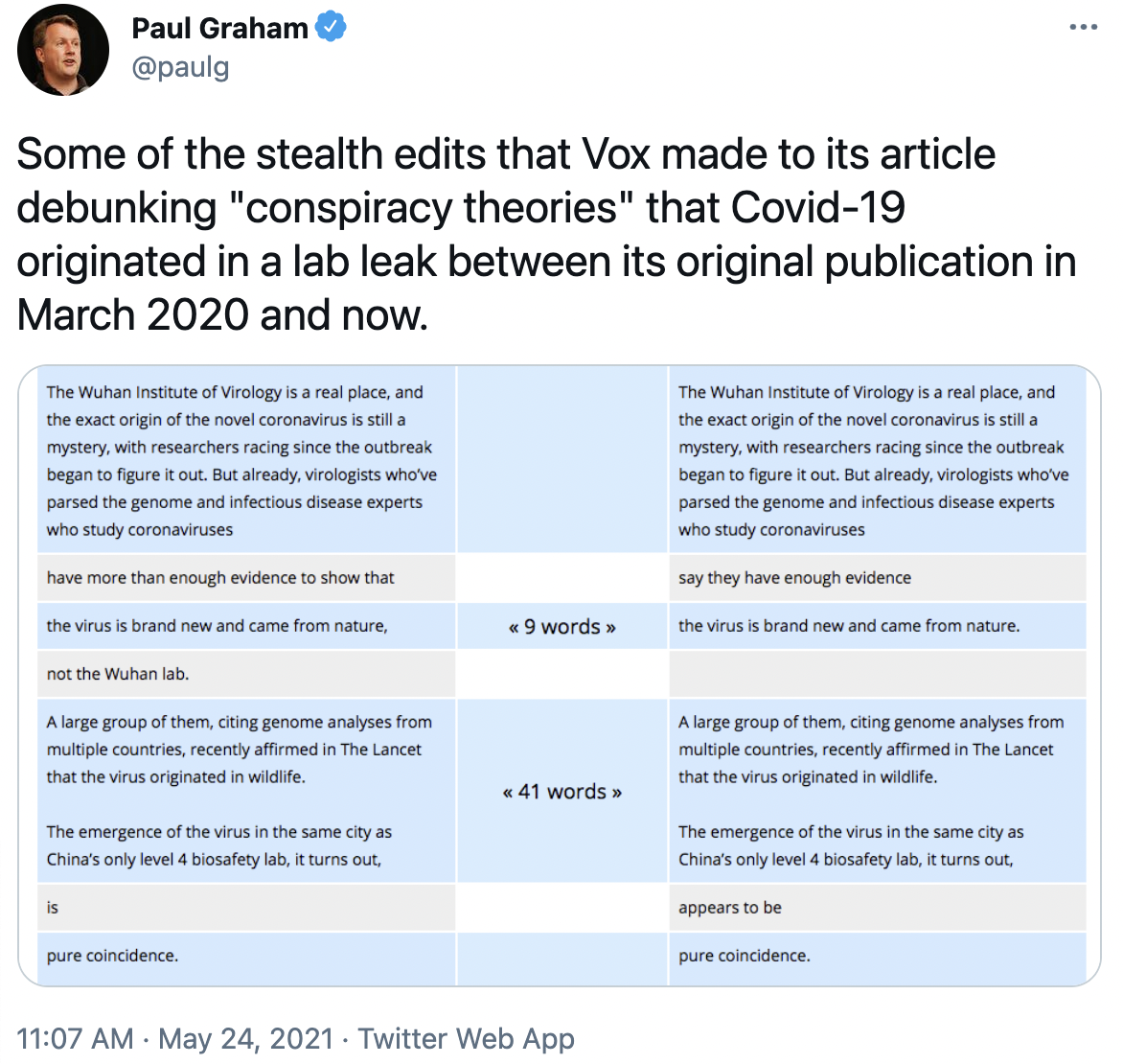 This entrepreneur, programmer, and author posted a screenshot of a diff showing how the wording has been changed from making definite claims, like stating that experts "(…) have more than enough evidence to show that the virus is brand new and came from nature, not the Wuhan lab" – to now reading, "(…) say they have enough evidence the virus is brand new and came from nature."
In this case, the mention of the lab is completely omitted, while another edit concerns the part of the article that originally read, "The emergence of the virus in the same city as China's only level 4 biosafety lab, it turns out, is pure coincidence."
The word "is" has now been changed to, "appears to be."
Although these edits significantly change the tone of the article, they are not done as transparent updates, but instead without any record of them taking place appearing on the page – something known as "stealth editing."
The practice is frowned upon by those who advocate for transparency and accuracy, and in a tweet, political commentator Mike Cernovich did not hesitate to call what Vox is now doing "disinformation."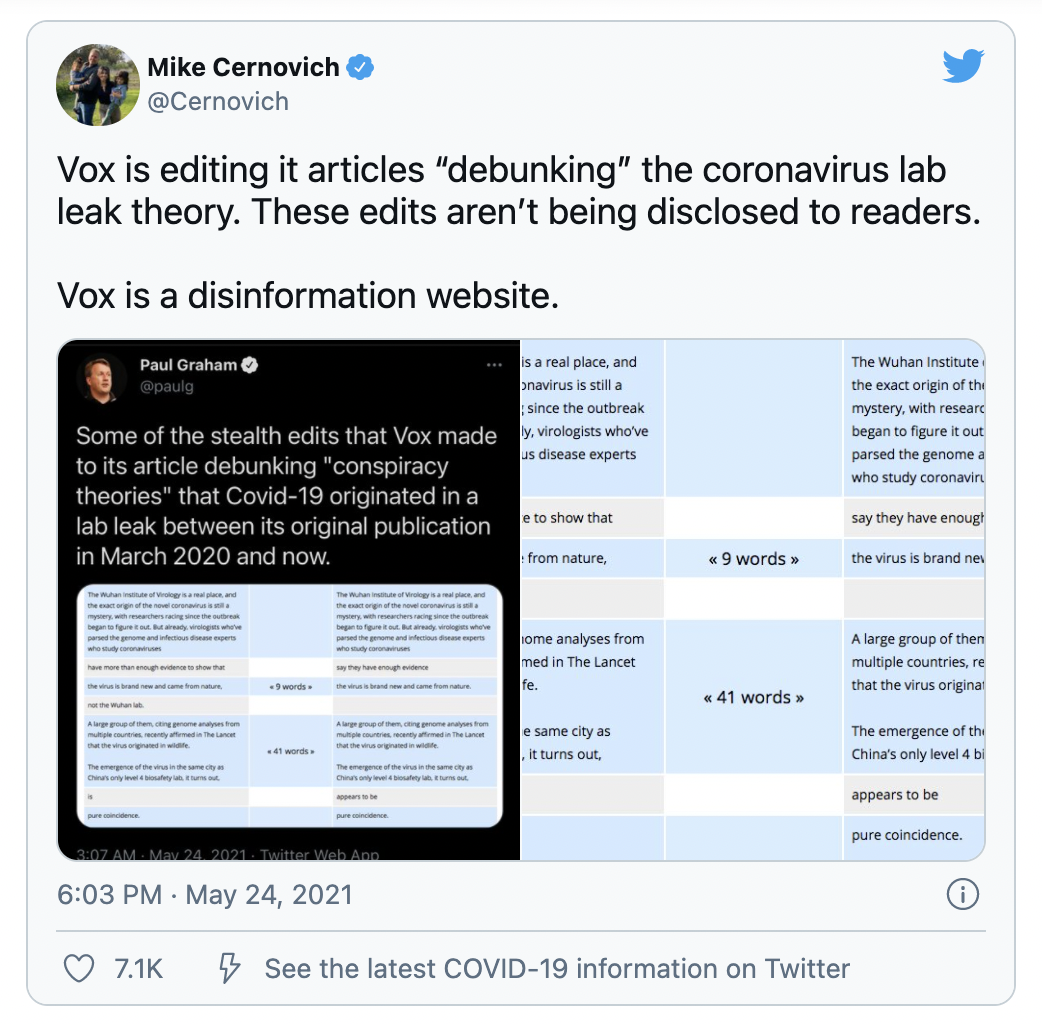 After Fauci's comments and US intelligence reports cited by the Wall Street Journal, who said three Wuhan lab scientists got severely sick as early as November 2019, "fact checkers" are now also finding it difficult to slap the "conspiracy theory" label on content claiming that the lab may have been Covid's "ground zero."
Thus, Politifact removed a "fact check" saying the lab leak origin had been "debunked."