An "All Lives Matter" t-shirt which was being sold on Walmart Canada's website via a third-party seller has become one of the latest products to be removed after several social media users complained that it was racist and an endorsement of white supremacy.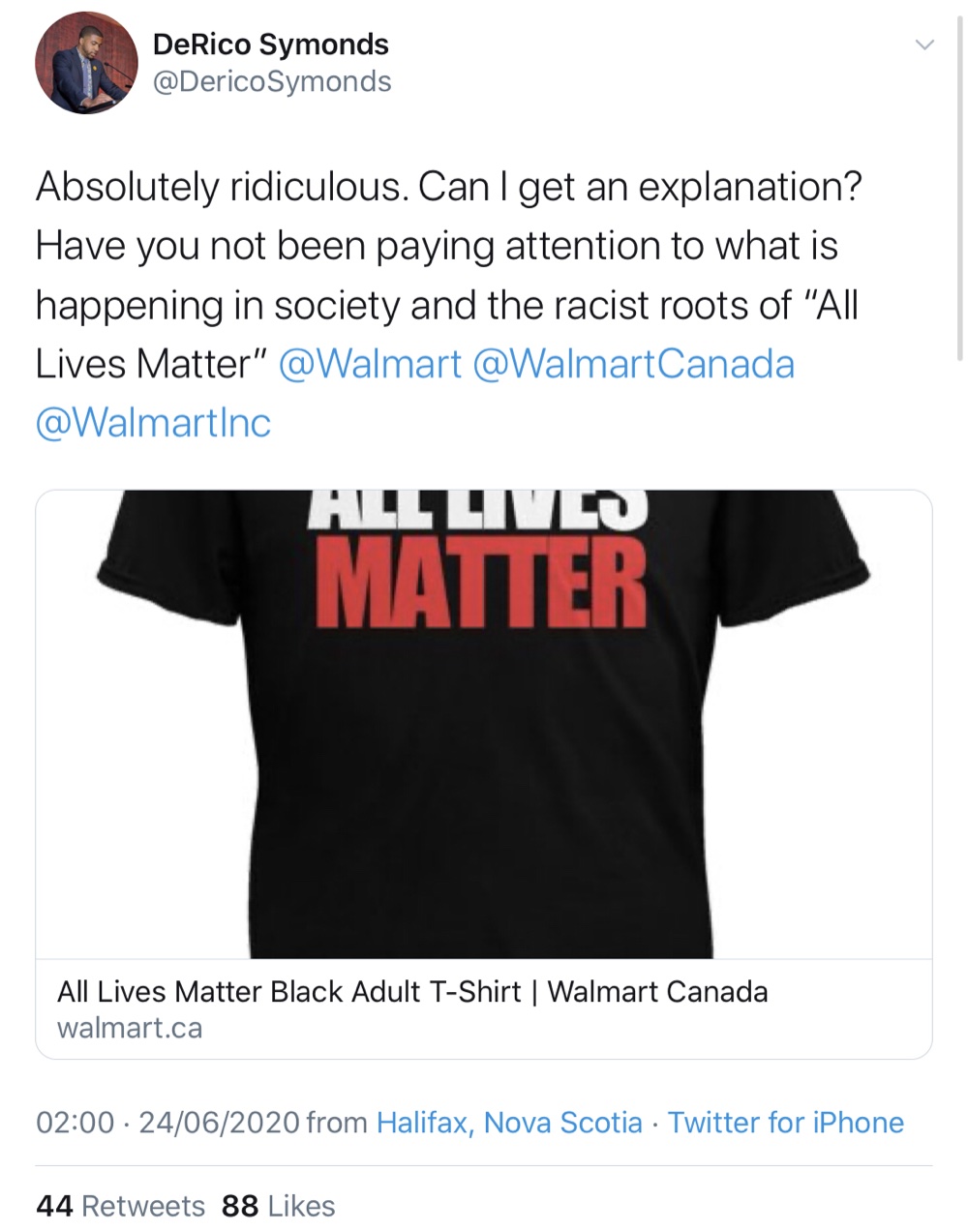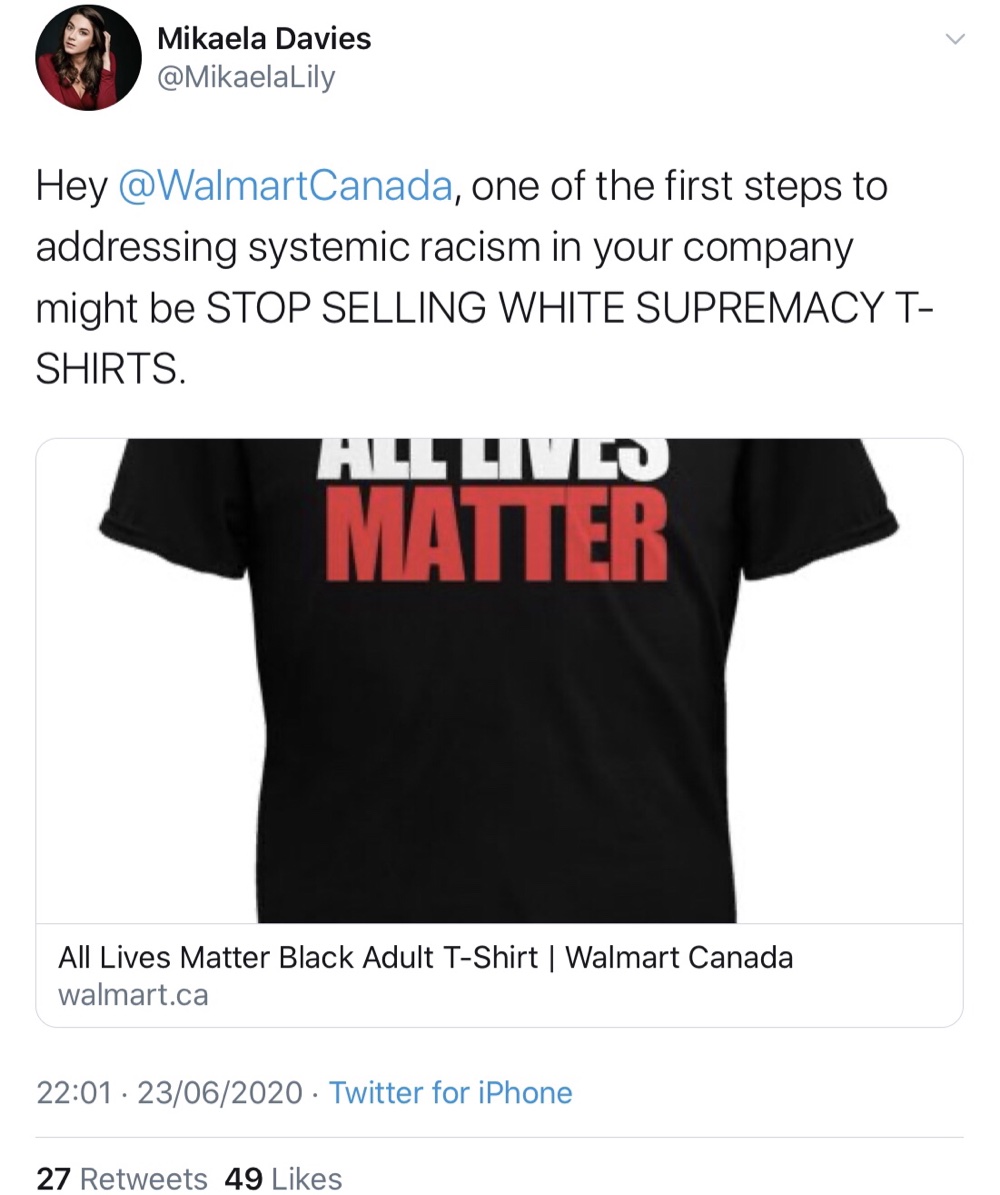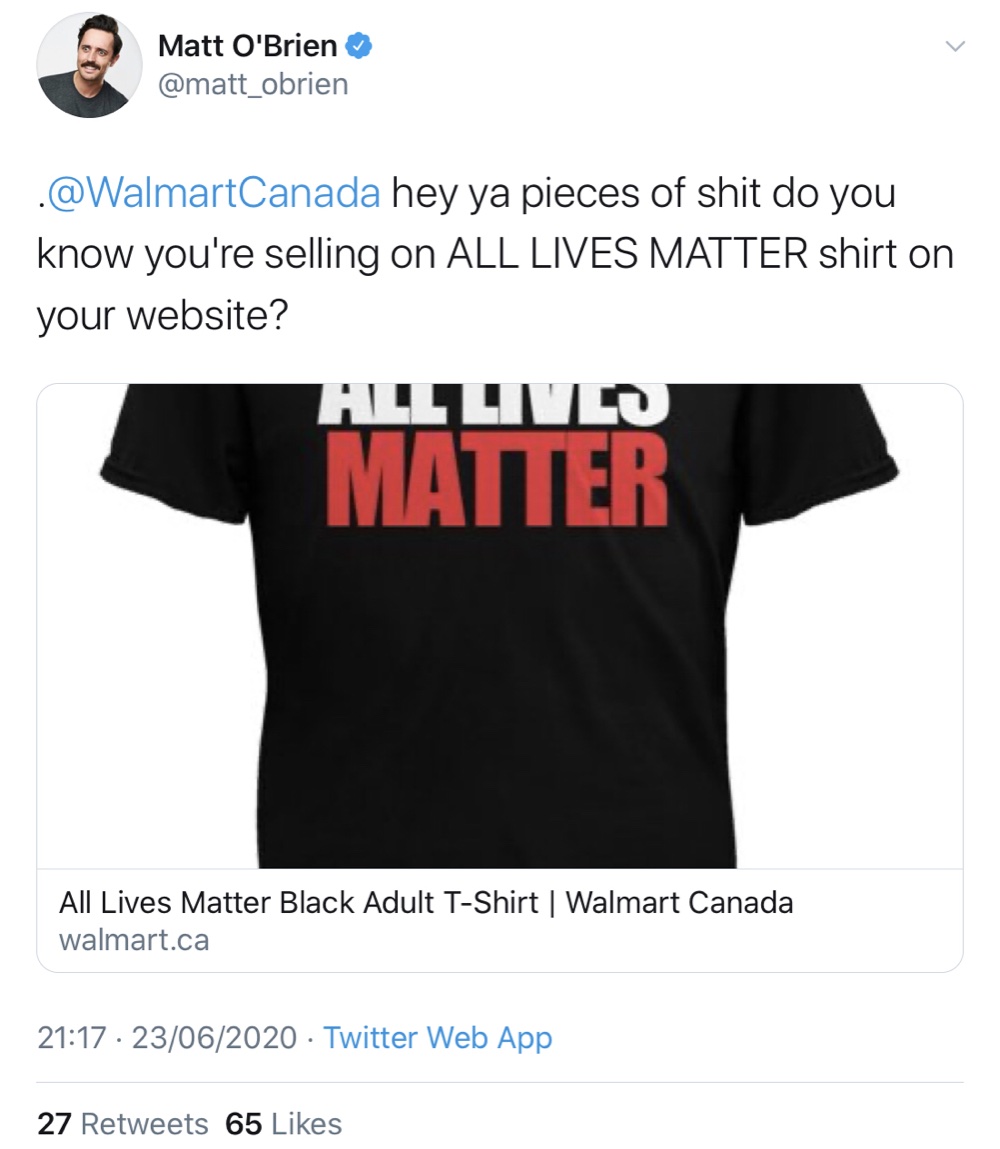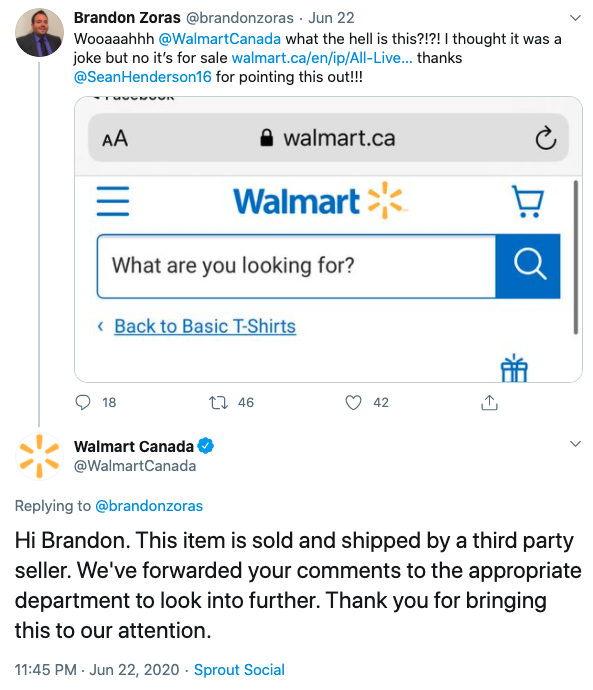 The t-shirt was available for sale earlier today but after Walmart Canada started to take heat on social media, it was pulled offline. Walmart thanked Twitter users for bringing it to their attention.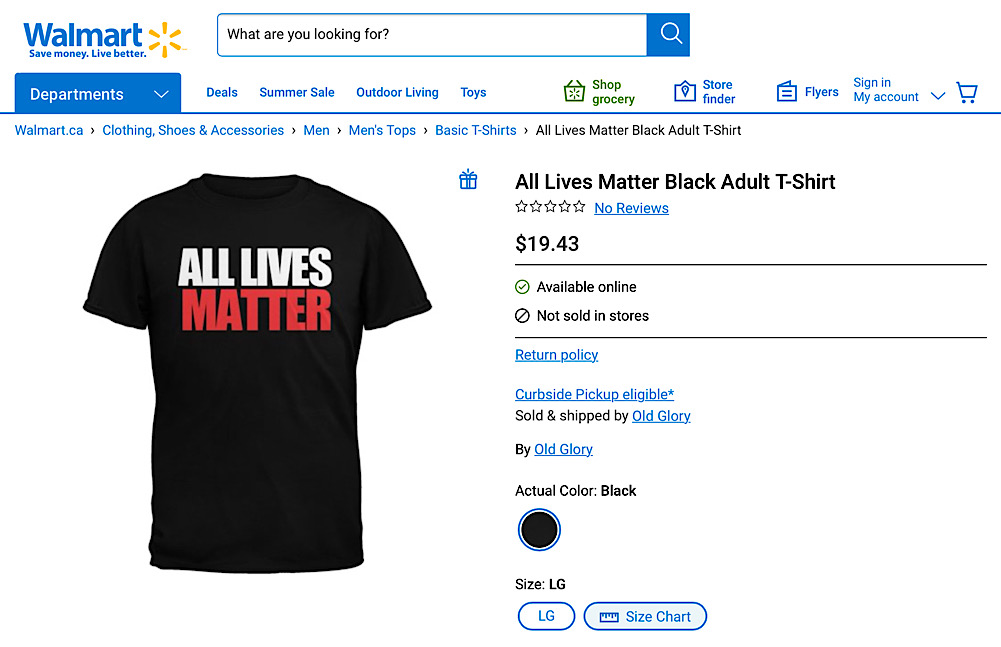 The takedown of this t-shirt follows many other people and products being canceled under similar circumstances in today's increasingly hyper sensitive environment.
Many of those who have voiced their opinions on the Black Lives Matter protests and riots have been forced to step down or been fired after social media users took issue with their comments.
Several classic movies and TV shows have also been ? canceled, censored, or had "sensitivity warnings" added after complaints about racial insensitivities.
In addition to these cancellations stemming from social media, YouTube was also recently caught using automated filters to delete comments that link Black Lives Matter to violence.