As the Taliban took control of Kabul over the weekend, social media firms struggled to cope with the heightened focus on the group – and its presence on their platforms.
The Taliban has been banned from Facebook, but an account supposedly managed by its spokesperson is allowed on Twitter for the time being. A Taliban spokesperson's Twitter account has more than 287,000 followers and offers frequent updates on the organization's takeover of Afghanistan. Another spokesman, who has around 60,000 followers, can also tweet updates.
Amidst the debate, the Washington Post has been criticized for running a story alleging that the Taliban's social media use is "strikingly sophisticated" and that President Trump's tweets incited violence, and that's why Trump deserves to be banned while the terror group is allowed to remain on the platform.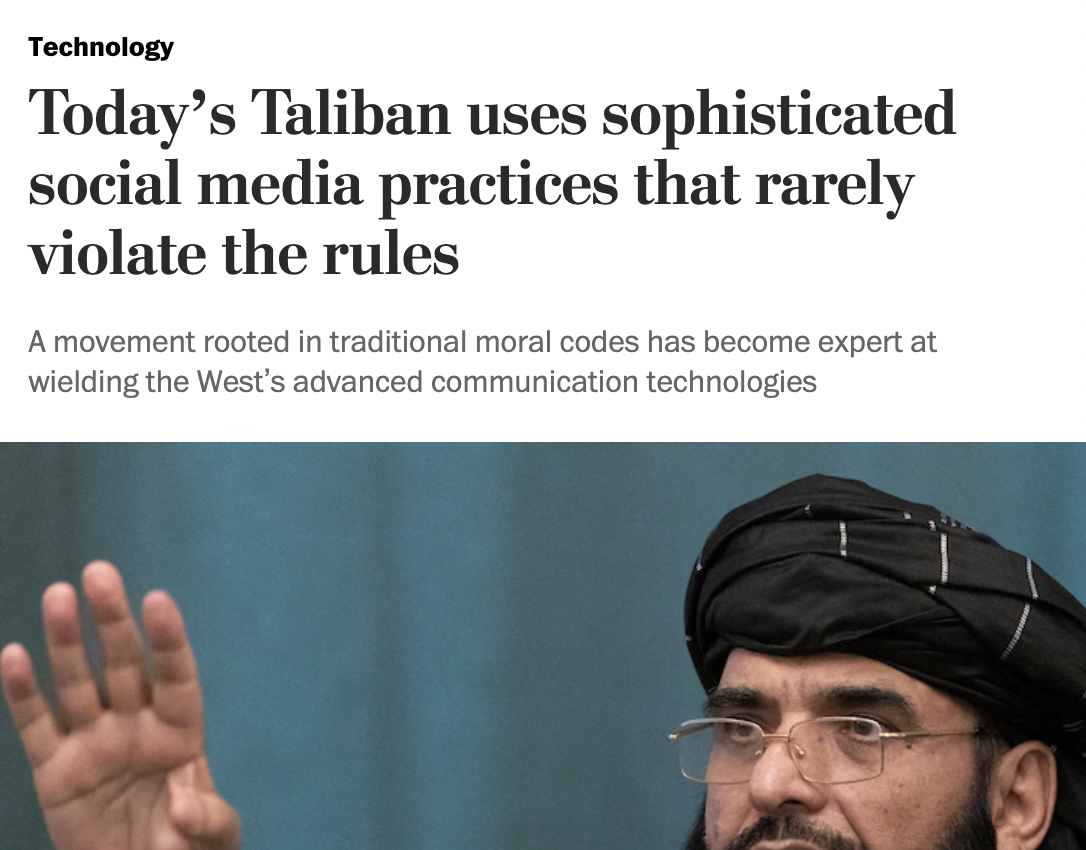 In the story published on Wednesday, writers Craig Timberg and Christiano Lima had words of praise for the Taliban's use of social media, saying that they had a "high degree of skill."
The most followed Taliban account belongs to Suhail Shaheen, who has over 350,000 followers and whose regular tweets have caused Twitter to take criticism for allowing a terror group to spread its message while Trump was banned simply for saying that he wasn't going to attend Biden's inauguration.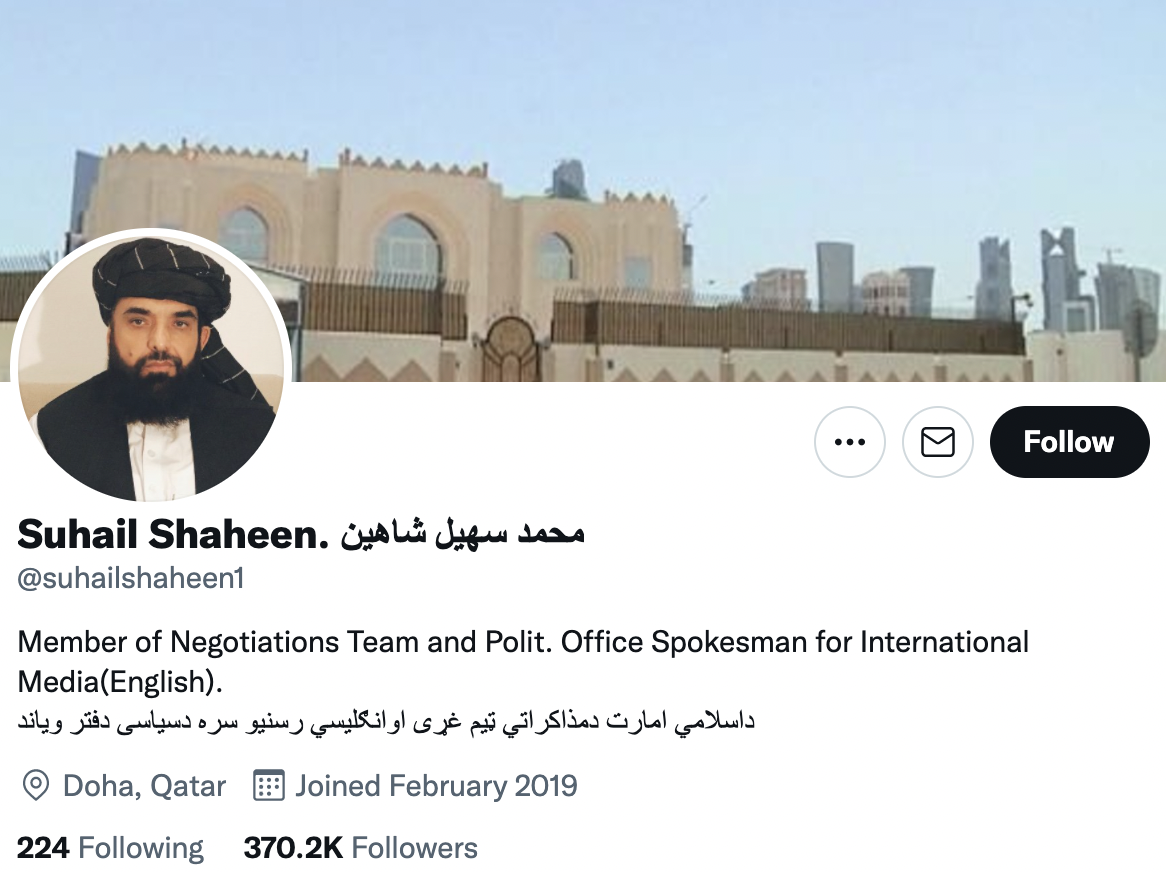 "In accounts swelling across Facebook, Twitter, and Instagram – and in group chats on apps such as WhatsApp and Telegram – the messaging from Taliban supporters typically challenges the West's dominant image of the group as intolerant, vicious and bent on revenge, while staying within the evolving boundaries of taste and content that tech companies use to police user behavior," the Washington Post article said.
"At the same time, the ability of the Taliban and its supporters to operate substantially within the rules of companies such as Facebook, Twitter and YouTube has left Silicon Valley vulnerable to intensifying political crosscurrents: U.S. conservatives have been demanding to know why former president Donald Trump has been banned from Twitter while various Taliban figures have not," it continued. "The answer, analysts said, may simply be that Trump's posts for years challenged platform rules against hate speech and inciting violence. Today's Taliban, by and large, does not."
Twitter is one the world's largest social media sites, and has declined to join its peers in banning the Taliban from its platform, claiming it will monitor material to ensure there are no messages "glorifying violence."
The action contrasts sharply with Facebook, WhatsApp, and Instagram, TikTok, and YouTube, which have all blocked or deleted accounts linked to, promoting, or praising the Taliban.
People with knowledge of the region expressed mixed support for blocking the Taliban, saying it would do little to deter the organization from maintaining its power but could risk causing more confusion and misinformation in an already chaotic situation.
In response to a question about why Twitter still allows the Taliban on its platform, a Twitter spokesperson explained that "the situation in Afghanistan is rapidly evolving."
"We're also witnessing people in the country using Twitter to seek help and assistance. Twitter's top priority is keeping people safe, and we remain vigilant."