During an appearance at a panel titled "The Future of Technology and Democracy" which was hosted by self-described "non-partisan do-tank" The McCain Institute, YouTube CEO Susan Wojcicki suggested that the way YouTube selects and boosts sources that it deems to be "authoritative" is comparable to a scientific process.
YouTube's so-called authoritative sources are pre-selected mainstream media outlets that are 10x more likely to top search results for some newsworthy events, 14x more likely to be recommended on election-related content, and 20x more likely to top coronavirus search results.
Once a source has been deemed to be authoritative by YouTube, it gets heavily boosted, regardless of its view count, its engagement levels, or the responses to the video.
Wojcicki's previous comments on how the platform decides when to recommend content have sounded anything but scientific. For example, she has previously stated: "Of course, someone out of their garage can upload a video and say their point of view about what happened with the news but we're not going to recommend that when there's a breaking news event."
Yet during this panel, Wojcicki likened YouTube's selection process to a scientific process that factors in references and citations:
"If you think about science right, they look at references, whose referred to different content and sources and how many times that paper was cited as examples of authoritativeness of different medical or scientific documents.

And so, in a sense, like, we're also looking at publishers, providers of information. And so like in medical, we're going to look at Mayo Clinic or CDC [Centers for Disease Control and Prevention] or the American Medical Association and use all those signals in terms of the information. So that's one of the ways we try to be able to help users connect with the right information.

So it's a tricky balance because we want to enable people to post their opinions and their points of view but when we do our recommendations, we think about the background of the publishers to make sure in sensitive areas that we're recommending an authoritative point of view."
While Wojcicki invoked these health groups when discussing authoritative sources, searching for a health-related topic (such as "coronavirus") or even the name of one of these health authorities (such as the "CDC") reveals that mainstream media outlets consistently top the YouTube search results.
Even if these videos from mainstream media sources have a low view count (which indicates that they're not being widely cited or linked to) or a high dislike to like ratio (which is a signal that the wider YouTube community doesn't agree with the information that's being presented in the video), they still appear at the top of these search results, cementing the dominance of mainstream legacy media.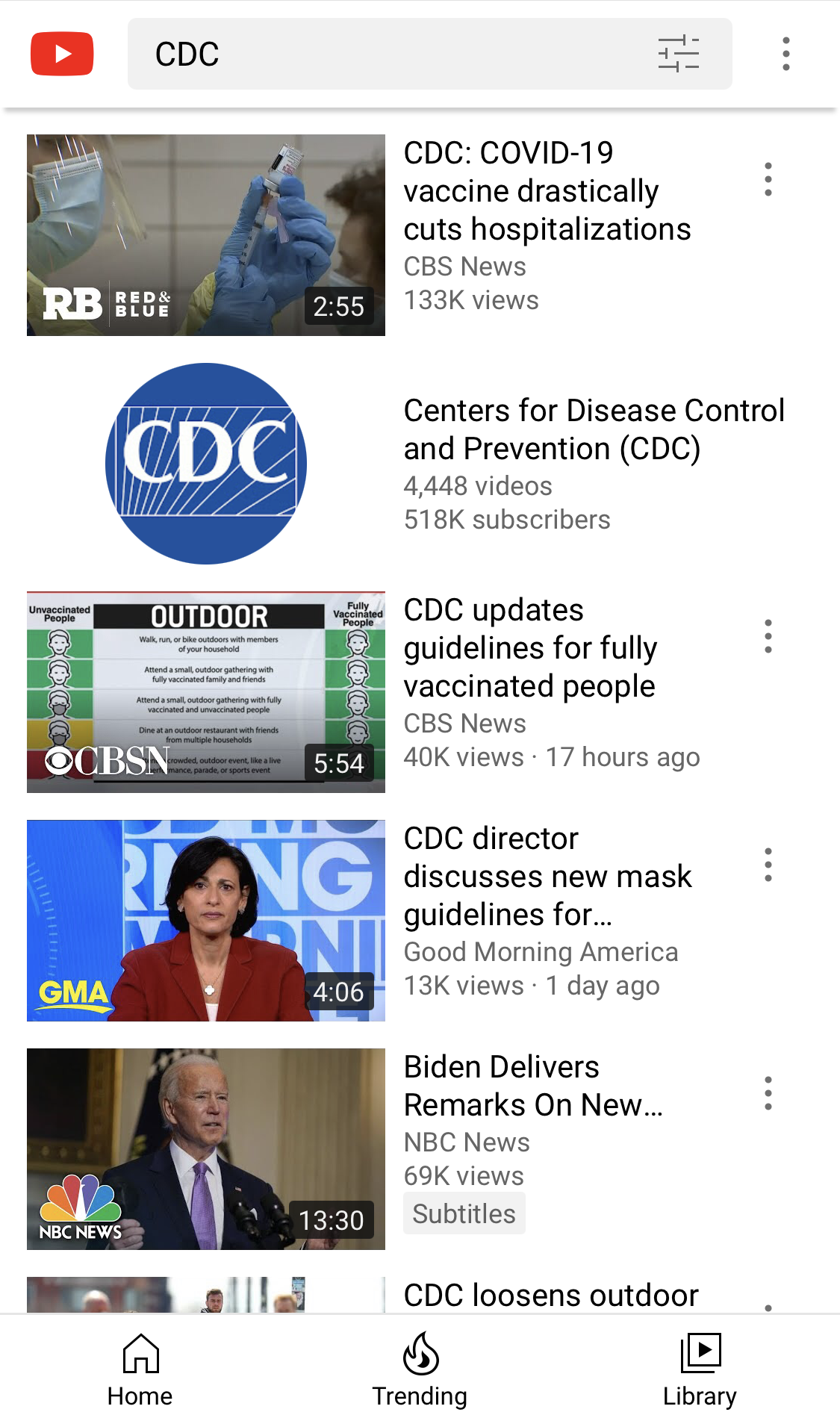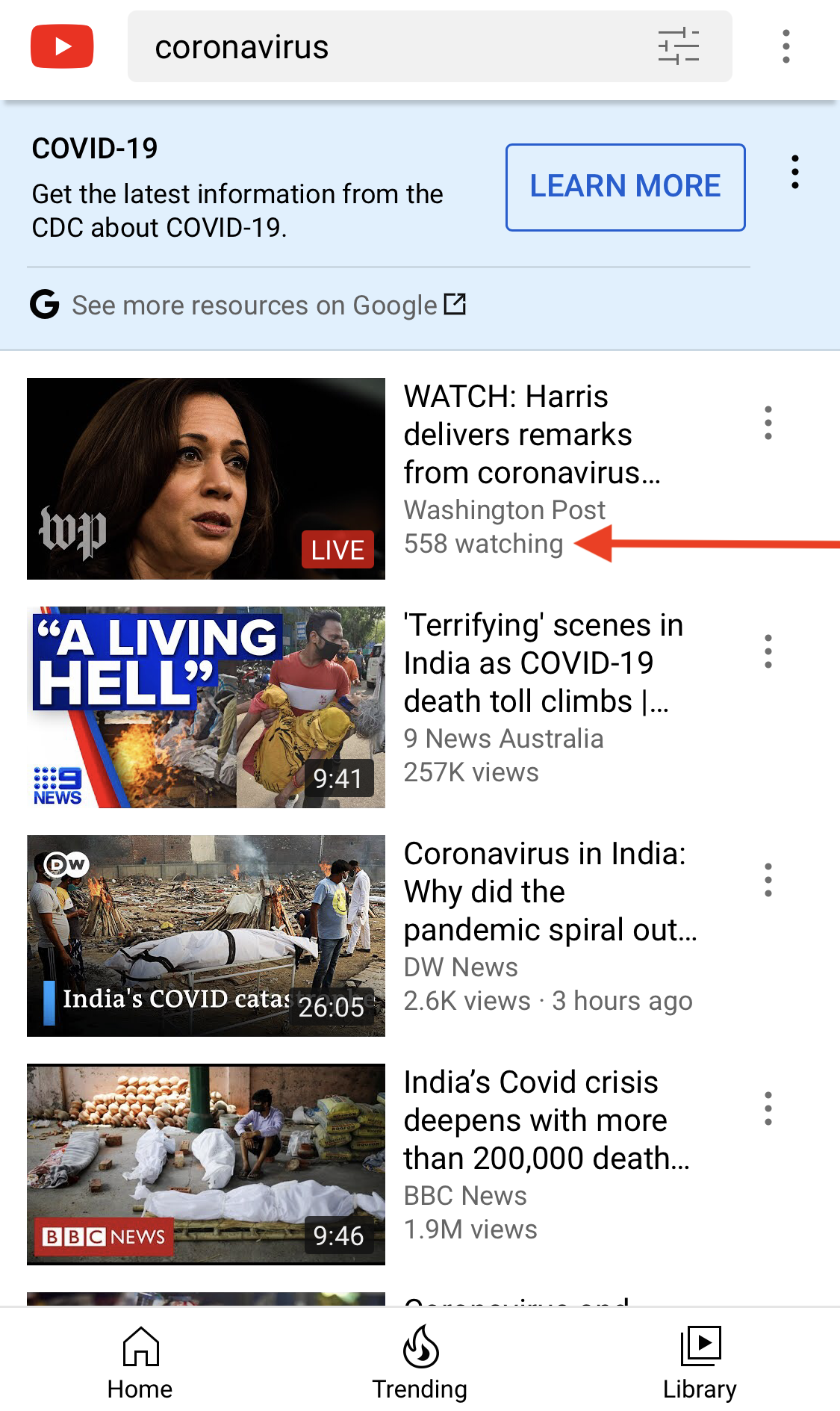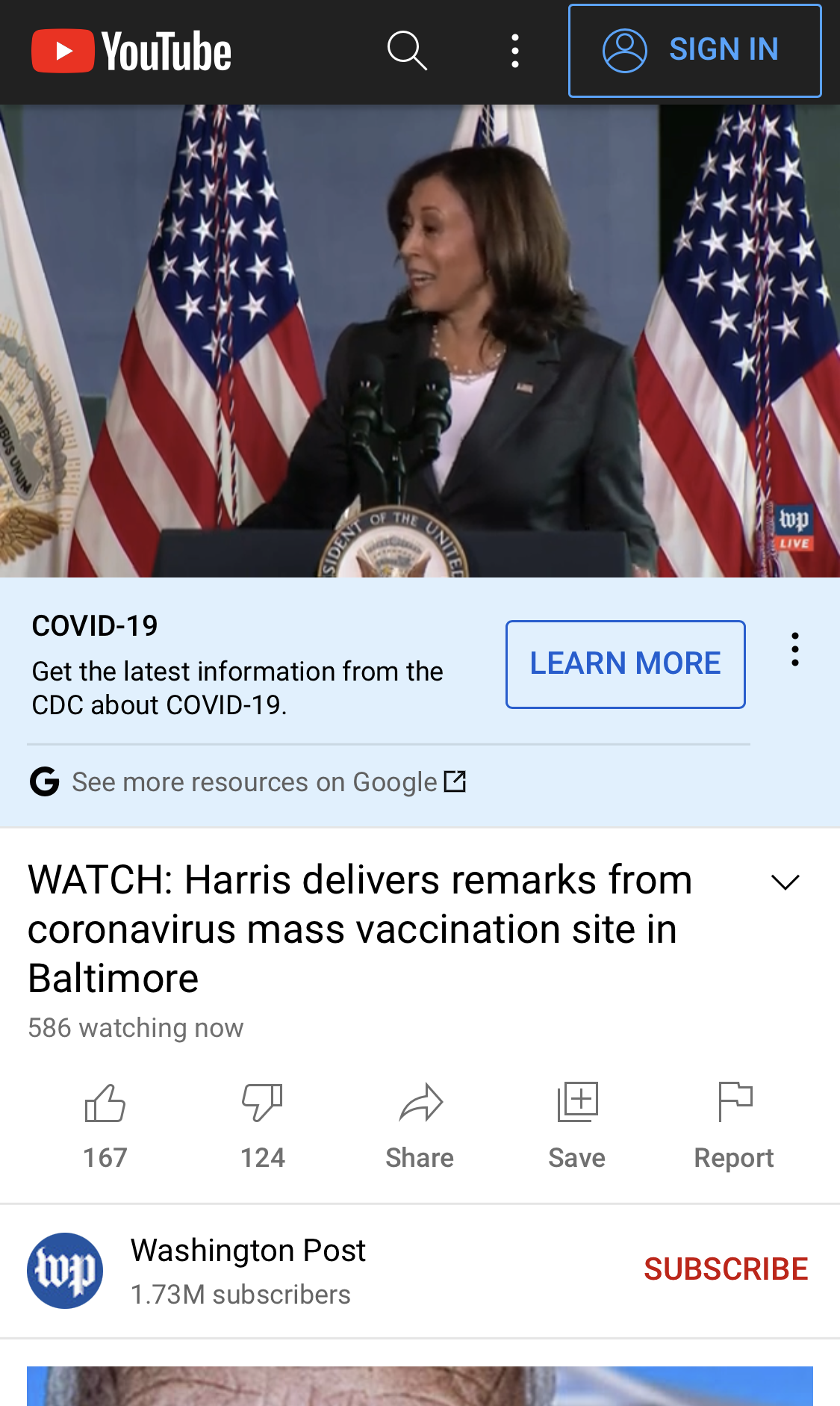 During an earlier part of the panel Wojcicki also described YouTube's process of deciding when the "authoritativeness" of a publisher needs to be considered.
Rather than a process that's based on scientific references and citations, Wojcicki described something more subjective where YouTube's decision to act on so-called "misinformation" is determined by her own personal assessment of the consequences of this misinformation:
"When YouTube first got started, we were really focused on things like new music or lots of how to videos like crafts, and for those, like, it's actually fine. You know, you can have some new person post a craft video or tell you how to fix your dishwasher and there are many different ways to do it and if there's some misinformation about it, you know, maybe the craft doesn't come out as well and there's no real consequence.

But when you're dealing with really sensitive information, whether that's news or medical or science information, that's a place that actually we treat very differently because we recognize that we need to be very careful in terms of the content that we're recommending and that's actually why for those sensitive categories, we focus on the background, the authoritativeness of the publisher whose providing that information."
Wojcicki's comments during this panel follow her appearing at the World Economic Forum's Global Technology Governance Summit 2021 earlier this month to discuss authoritative sources on YouTube. During this appearance, she said it's easy to "make up content and post it from your basement" and used this as part of her justification for boosting authoritative sources.