Co-founder and editor-in-chief of News2Share Ford Fischer, on January 25, started a Twitter thread to announce that YouTube had removed one of his videos shot on January 6, before the Capitol Hill unrest.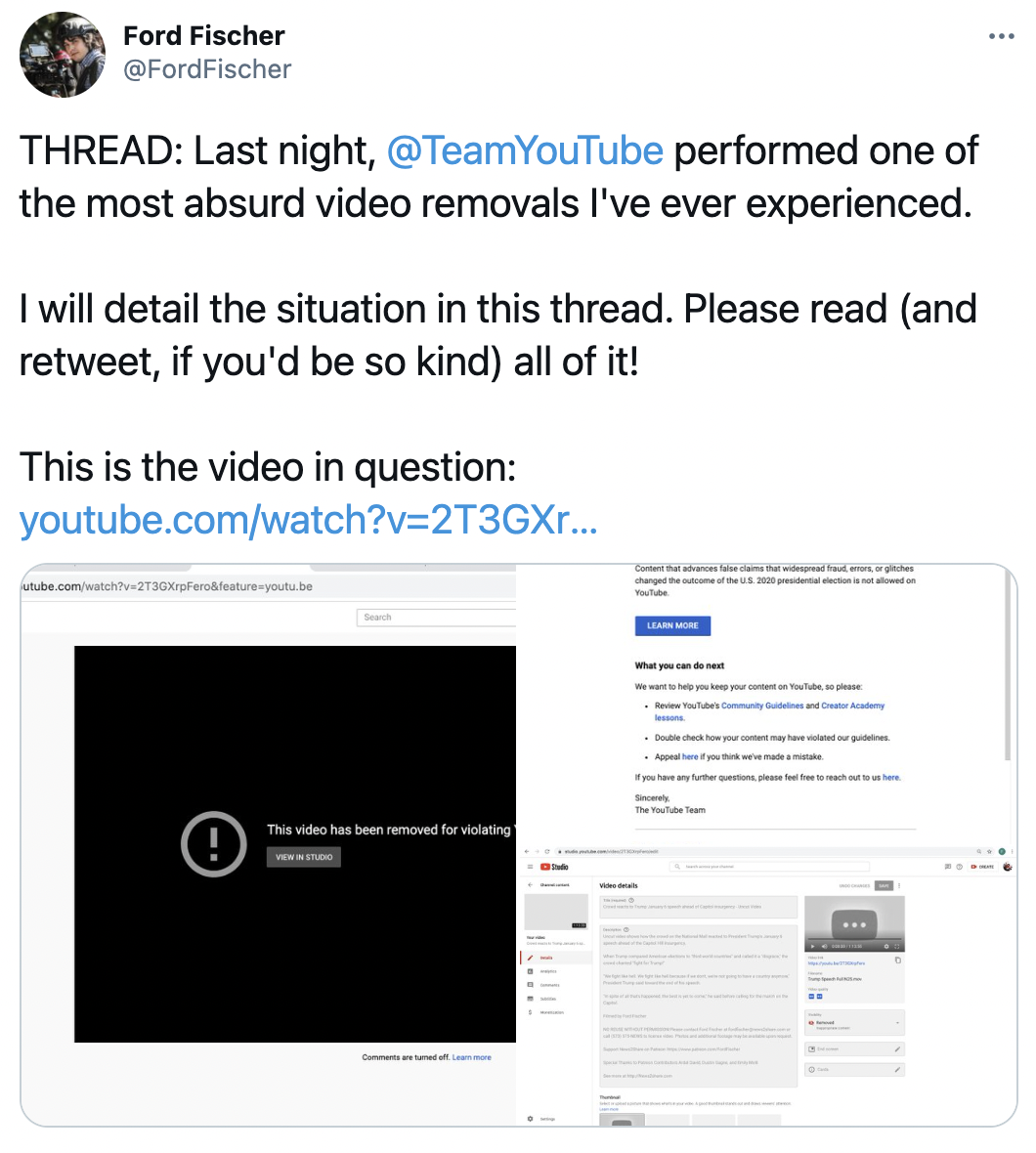 For the following six days, in a series of tweets tagging YouTube, Fischer continued to explain his position and plead with YouTube to reinstate the video as taken down erroneously, as well as to "speak to a human" and have a human respond to his appeals. As of Monday, neither appears to have happened.
The video that is, as of this writing, still unavailable on YouTube, was taken during a speech by President Trump and focuses on the way people assembled to hear him reacted to his words.
For context, the video is available on Odysee.
But Fischer wants the video, which is raw footage of the crowd's reaction, to be treated as newsworthy. The video is documenting Trump's claims and Fischer is noting that as Trump is "expected to face trial for 'inciting insurrection'" – saying the video can be used as evidence showing "the people whose insurrection he allegedly incited, at the precise moment he allegedly incited it."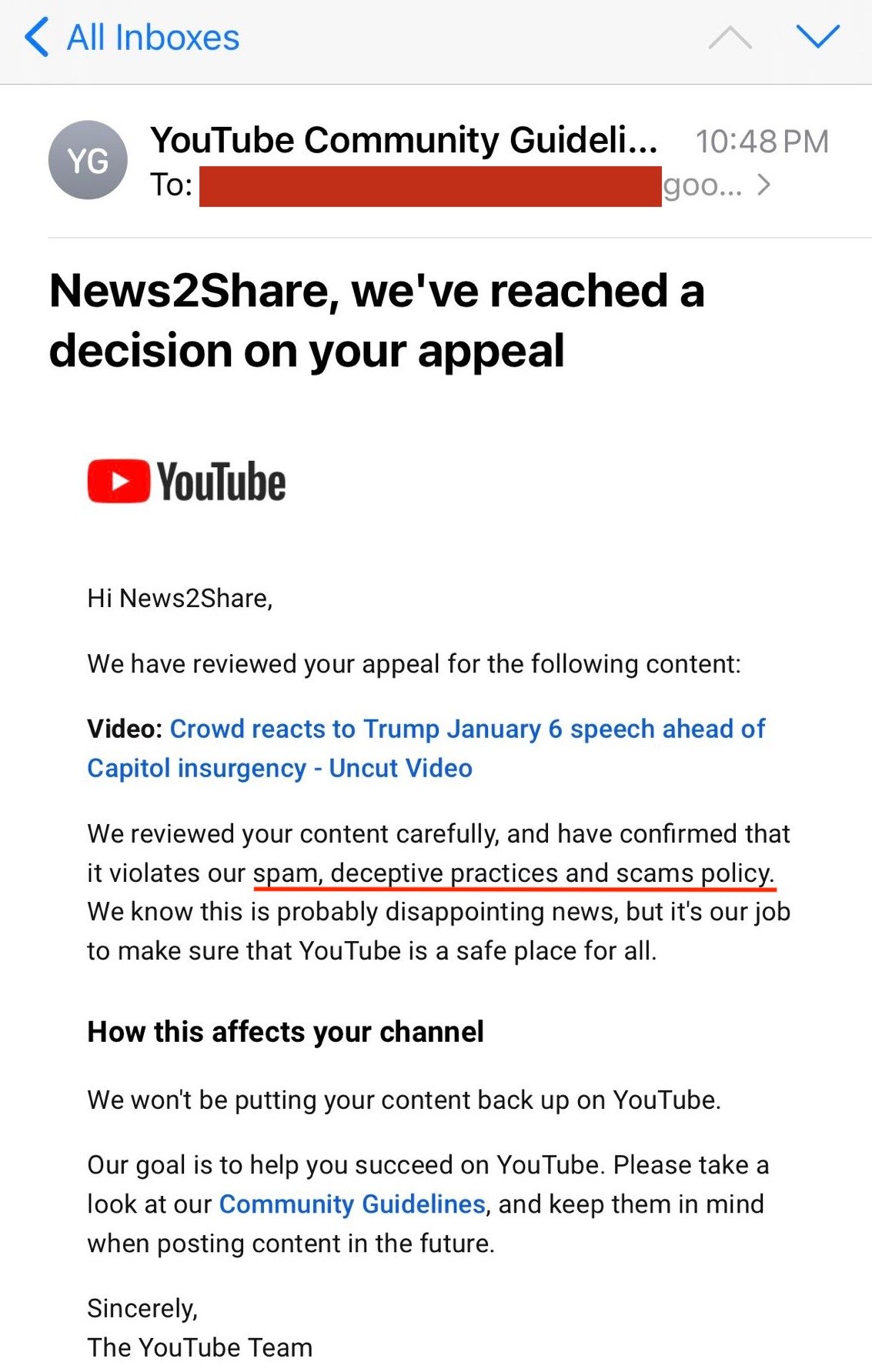 Fischer accuses YouTube of deleting evidence, announcing that YouTube had denied his appeal. This time, the explanation was that it violated the video giant's policy around spam and deceptive practices.
Fischer says that his video provides accountability for elected officials, and thinks that this is also what YouTube "is about."
But in other posts he gets closer to what YouTube is more about: often ignoring small creators and pandering to big media outlets.
Writes Fischer, once again tagging YouTube on Twitter: "The exact video you took down from my YouTube as 'spam' is in this episode of BBC's documentary about President Trump."
He also reveals that the very footage YouTube removed has been licensed to other outlets who will use it in their documentaries.
Fischer has today sent the details of the video and its removal to attorneys for both the prosecution and the defense of the impeachment trial, providing them with the video footage that was hidden by YouTube.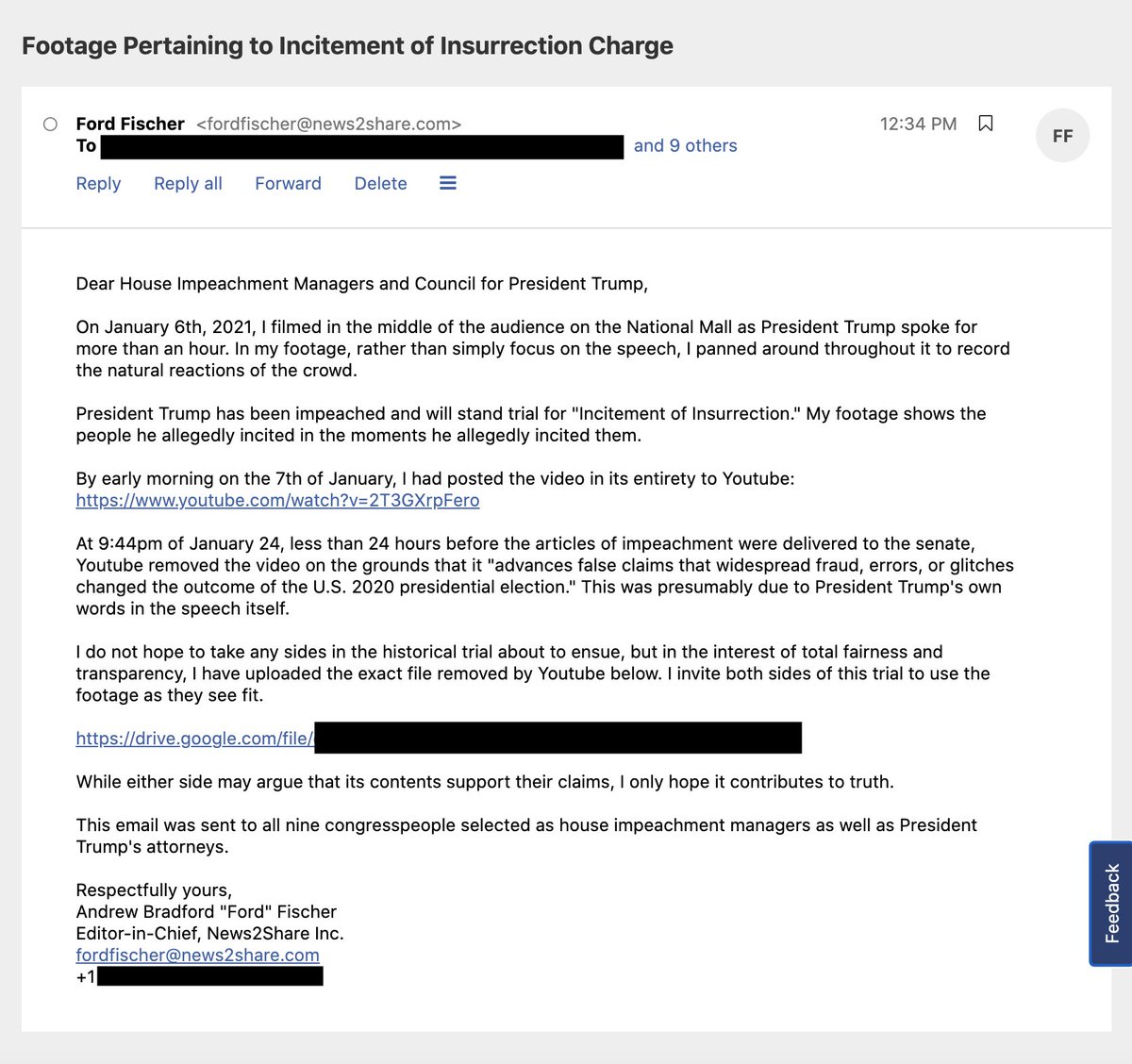 Reclaim The Net is awaiting YouTube's response to the issue.