YouTube has removed a video from comedian Steven Crowder for violating its "COVID-19 misinformation" policies.
In the video, Crowder said he was going to uncover what he said are the lies about the coronavirus and expose the "liars who told them." The video was popular and had gained more than half a million views before it was pulled by the video giant.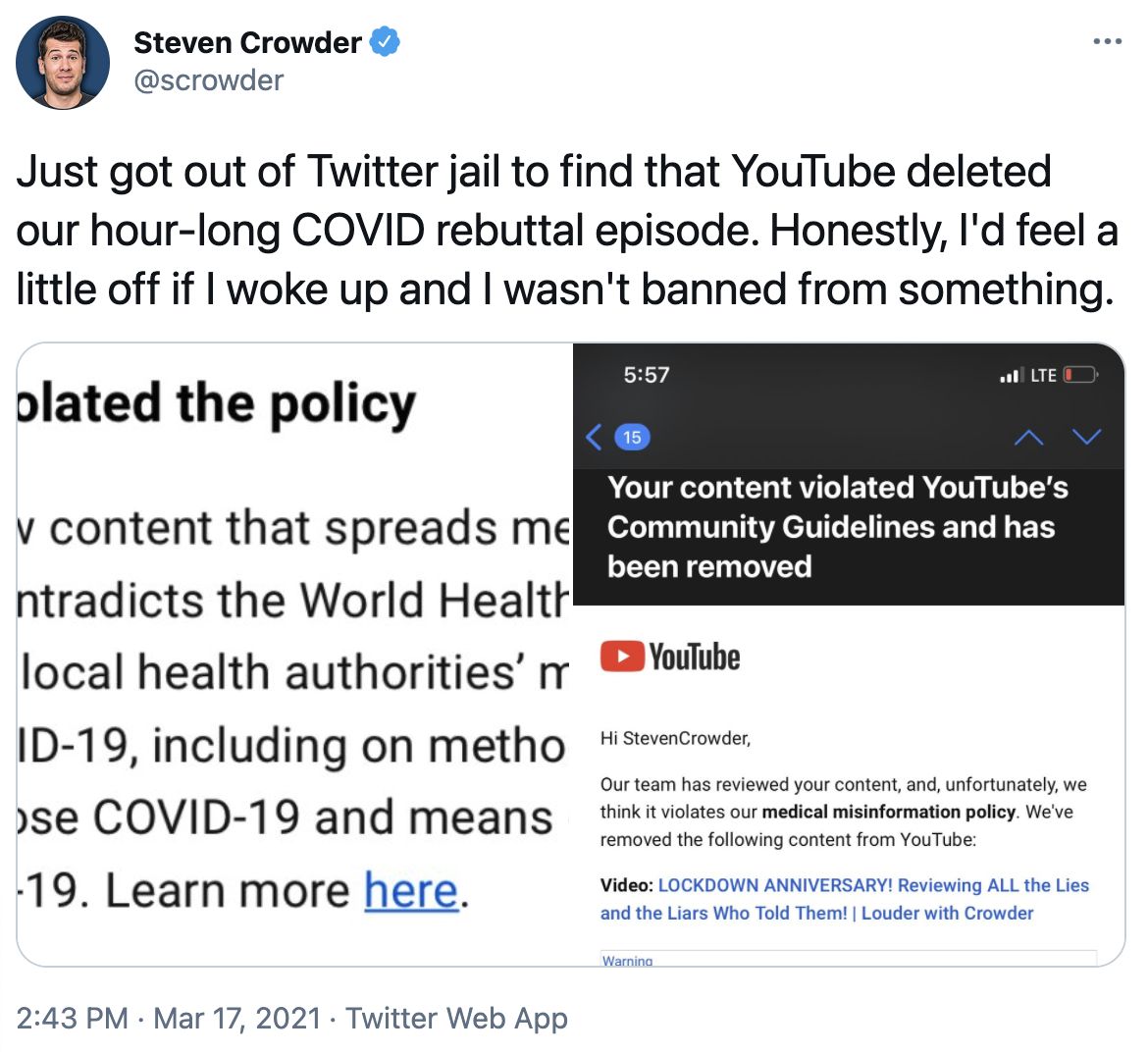 "This video violates our COVID-19 misinformation policy, which prohibits content claiming that the death rates of COVID-19 are less severe or equally as severe as the common cold or seasonal flu," YouTube said in a statement. "As a result, the video was removed from Steven Crowder's channel."
The video was flagged by YouTube's content moderation AI as soon as it was uploaded. It was immediately demonetized by being blocked from running ads.
Crowder and his popular show, Louder With Crowder, has faced much censorship on YouTube over the years, with demonetizations of his channel being discussed in Congress.