After reducing its in-office staff because of the coronavirus pandemic, YouTube warned creators that there will be more deleted videos and suppressed live streams, even if they don't violate community guidelines.
And recently, streamer and YouTuber Brittany Venti has felt the full force of YouTube's automated system errors with several of her live streams being taken down after they were flagged for being "harmful and dangerous," only to be reinstated a few hours later.
Brittany has tested several things during her recent live streams to see if she can avoid being flagged and in her latest stream, she simply prayed in silence before it was taken down within five minutes for being "harmful and dangerous" and then restored shortly after the takedown.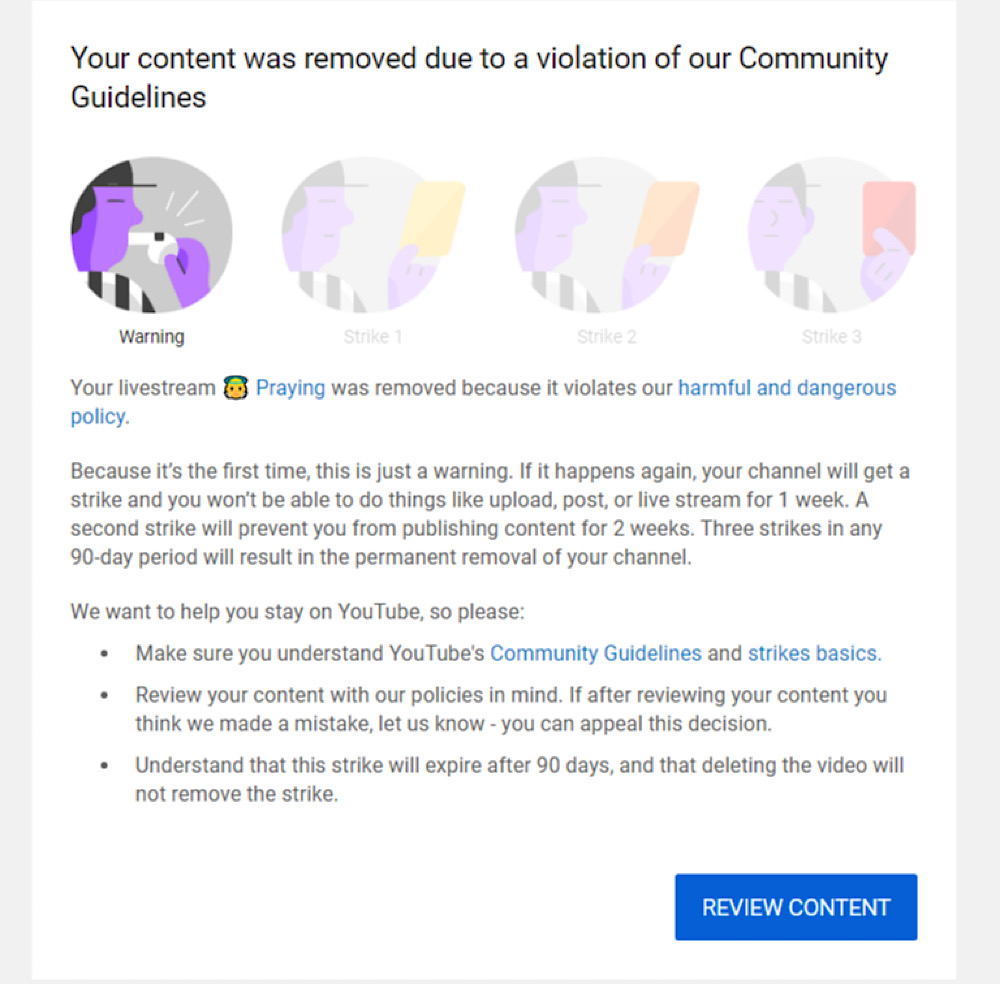 Brittany tweeted that this takedown was the seventh or eighth takedown of her stream over the last week and that while she has successfully appealed the previous takedowns, her streams still keep getting removed by YouTube.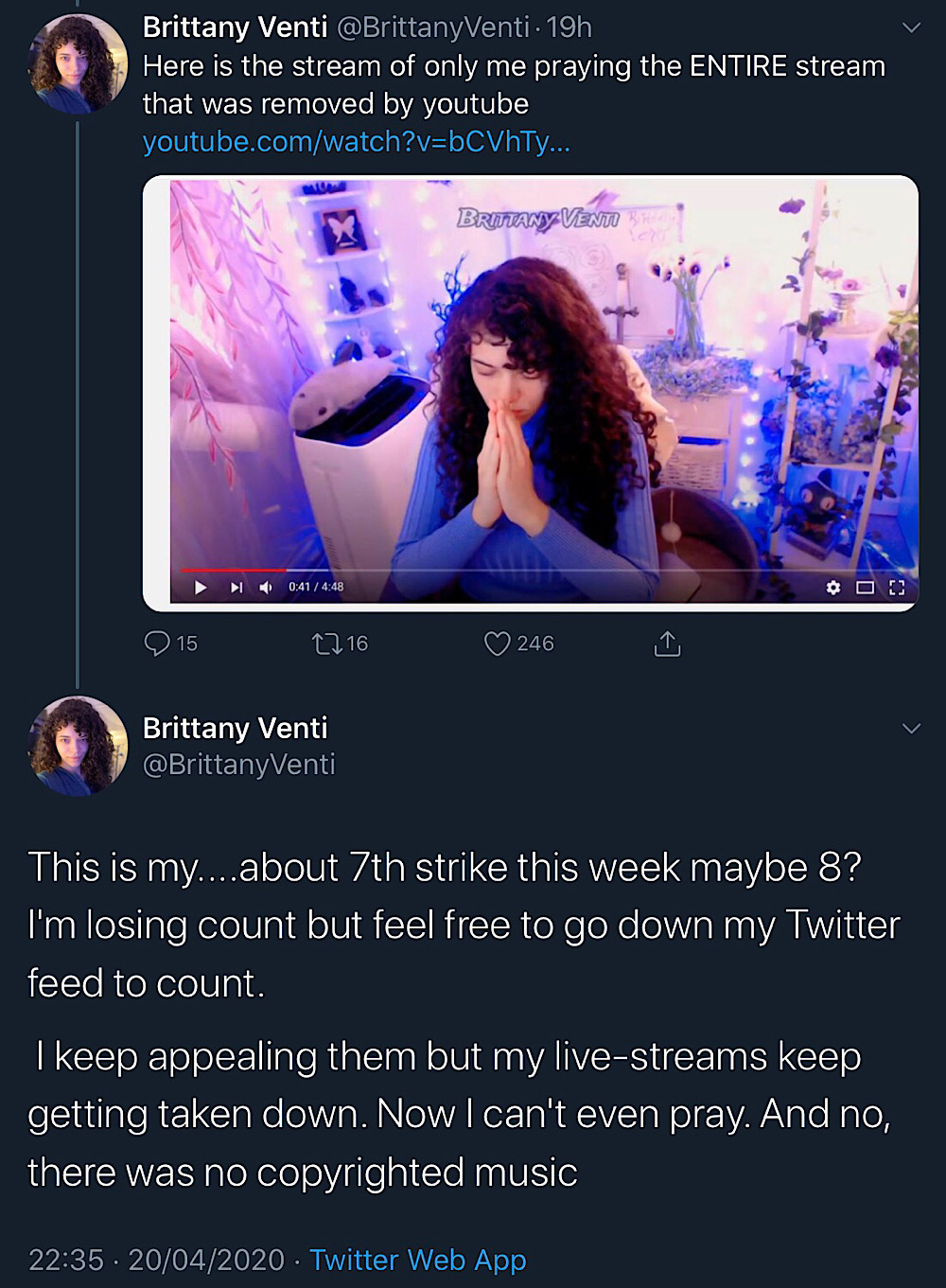 YouTube confirmed that this takedown was likely an error caused by its reliance on automated systems and added that it would pass Brittany's concerns on to the team.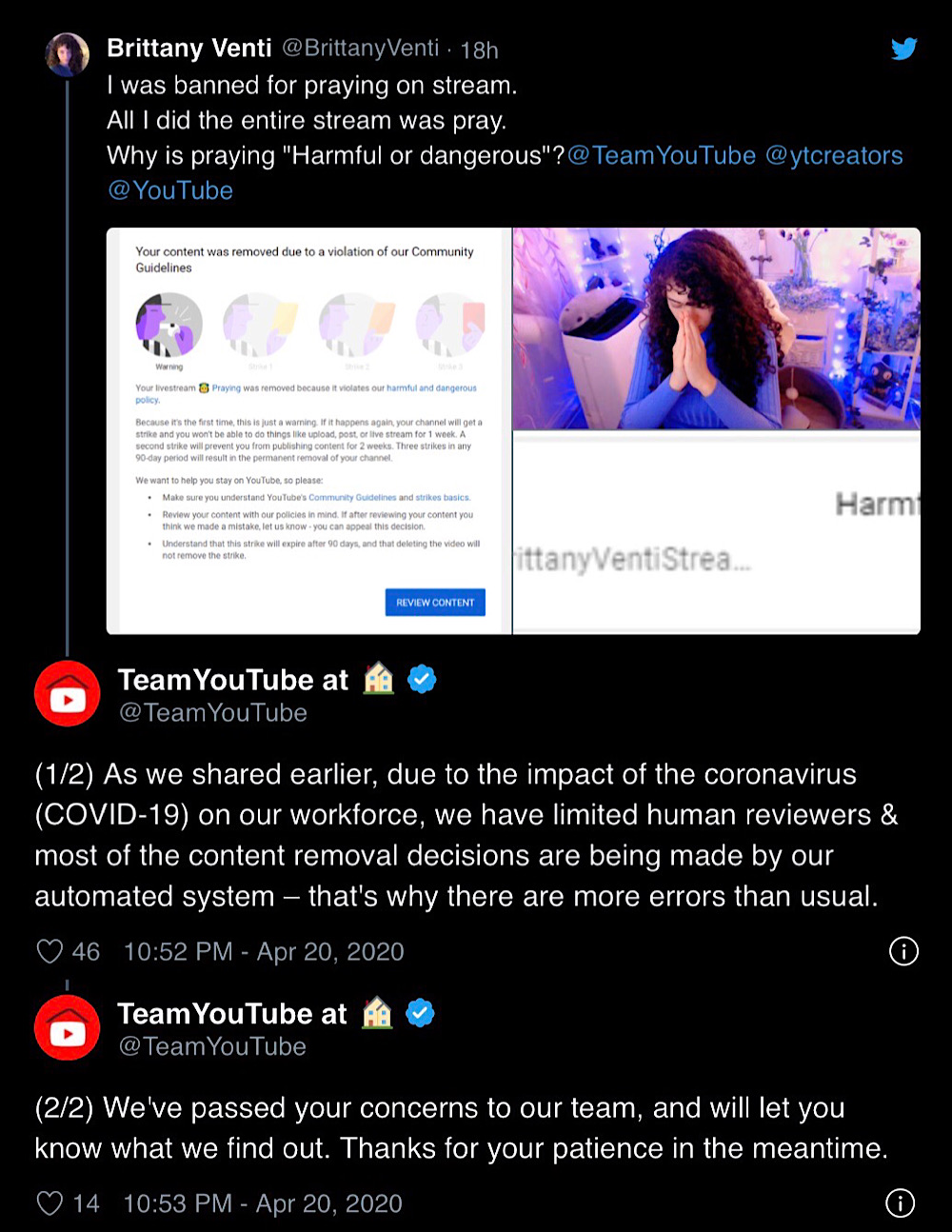 As a full-time streamer, the constant false flagging of her streams is proving to be disruptive and Brittany has asked YouTube to do something about it several times.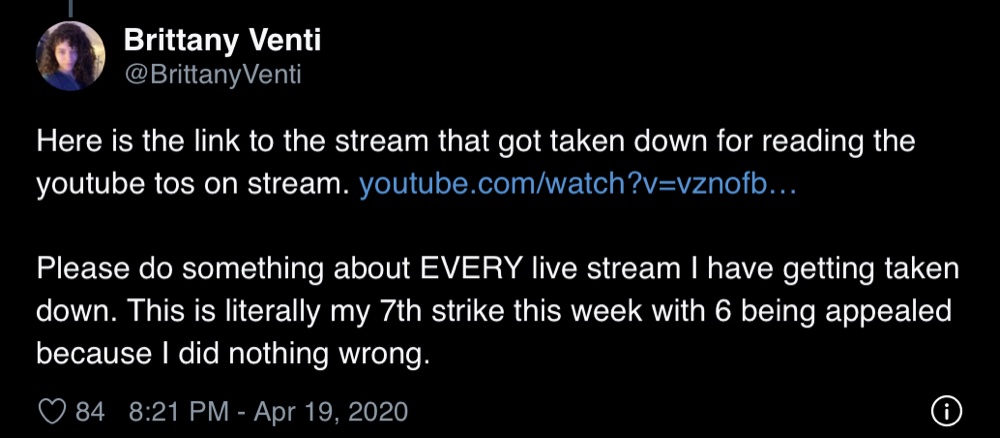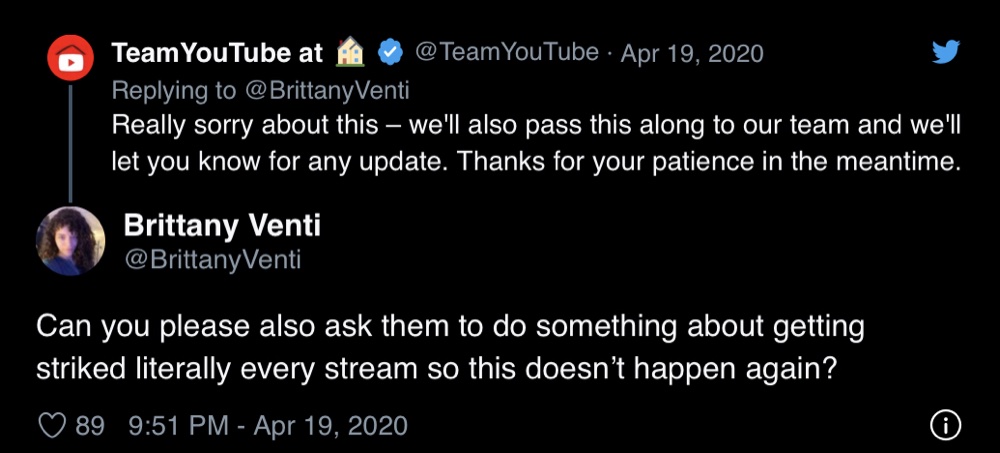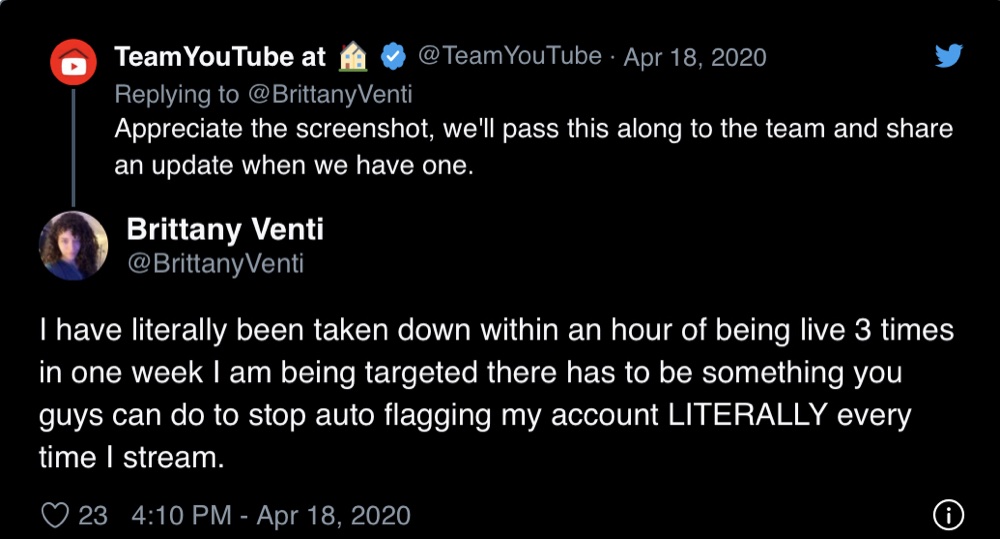 But so far, YouTube's tweets to Brittany haven't offered any solutions that will stop the streams going down.
Instead, YouTube is advising Brittany to appeal the takedowns after her streams get removed and telling her that if the appeals are rejected, "there's nothing more we can do."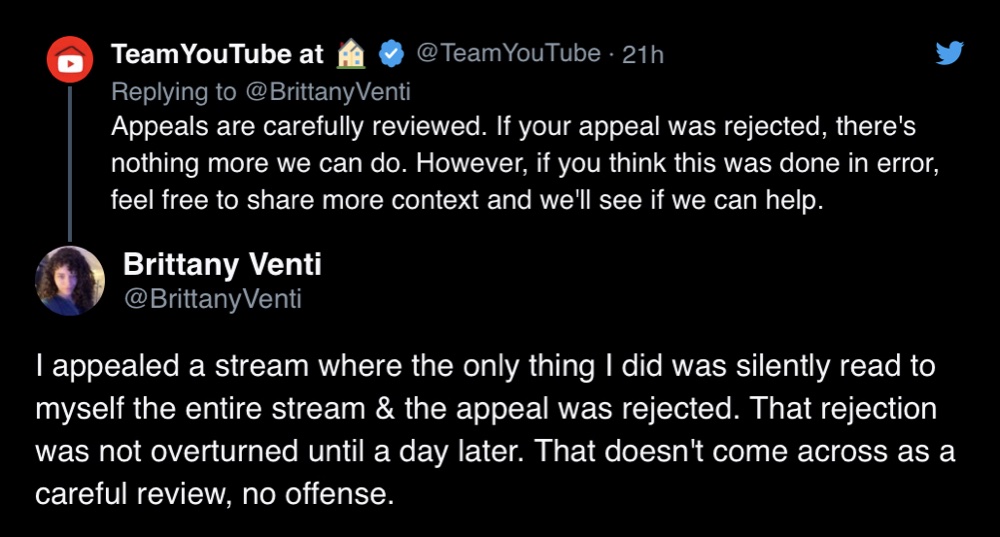 Brittany has vowed to "do a YouTube stream every single day that's more ridiculous" in an attempt to bring light to the issues she's having with her streams.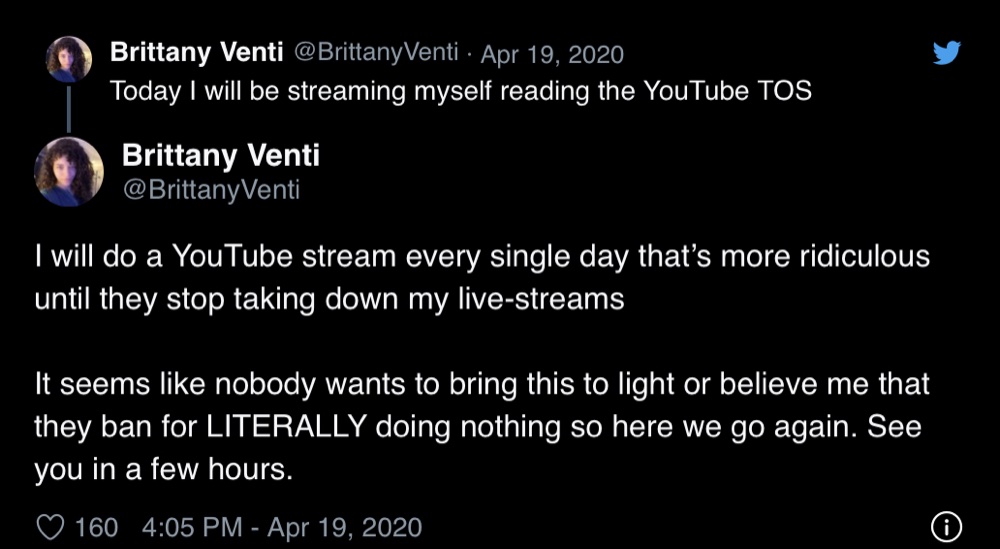 Brittany is one of several creators who have been impacted by YouTube's automated system errors in recent weeks.
Tone Vays, a popular cryptocurrency YouTuber, had his entire channel suddenly deleted by YouTube before it was later reinstated.
And JackSepticEye's coronavirus charity live stream was temporarily removed by YouTube before being reinstated.