It seems like it might be way too early in 2020 to say we're already dealing with YouTube's worst creator "apocalypse" of the year – but we might well be.
The crisis stems from the Google-owned giant video platform's COPPA settlement with the US Federal Trade Commission (FTC).
The adverse effects of this poorly explained deal seem to be already affecting channels with more than a million subscribers – those like JANGBRiCKS LEGO set reviews.
This YouTuber admits it: he thought YouTube's FTC COPPA settlement wouldn't actually negatively impact his channel – but in reality, the effect has already been so great that this creator said it was "time to change everything."
"It's more than twice as bad as my test showed it would be – it's really bad, the amount of a revenue that has been taken away," he said. A library of between 4,000 and 5,000 videos across several channels has now been rendered useless in terms of monetizing on YouTube, according to him – and this creator has decided to take a break from the platform. Just to make sure he's not spending more time on producing and labeling content than it's actually worth his time.
But no fair-minded YouTube user, let alone creator, is happy that JANGBRiCKS is caught eating some humble pie here. On the contrary – it's a reason to reflect on the whole industry – that most of us either enjoy on a daily basis or make a living out of.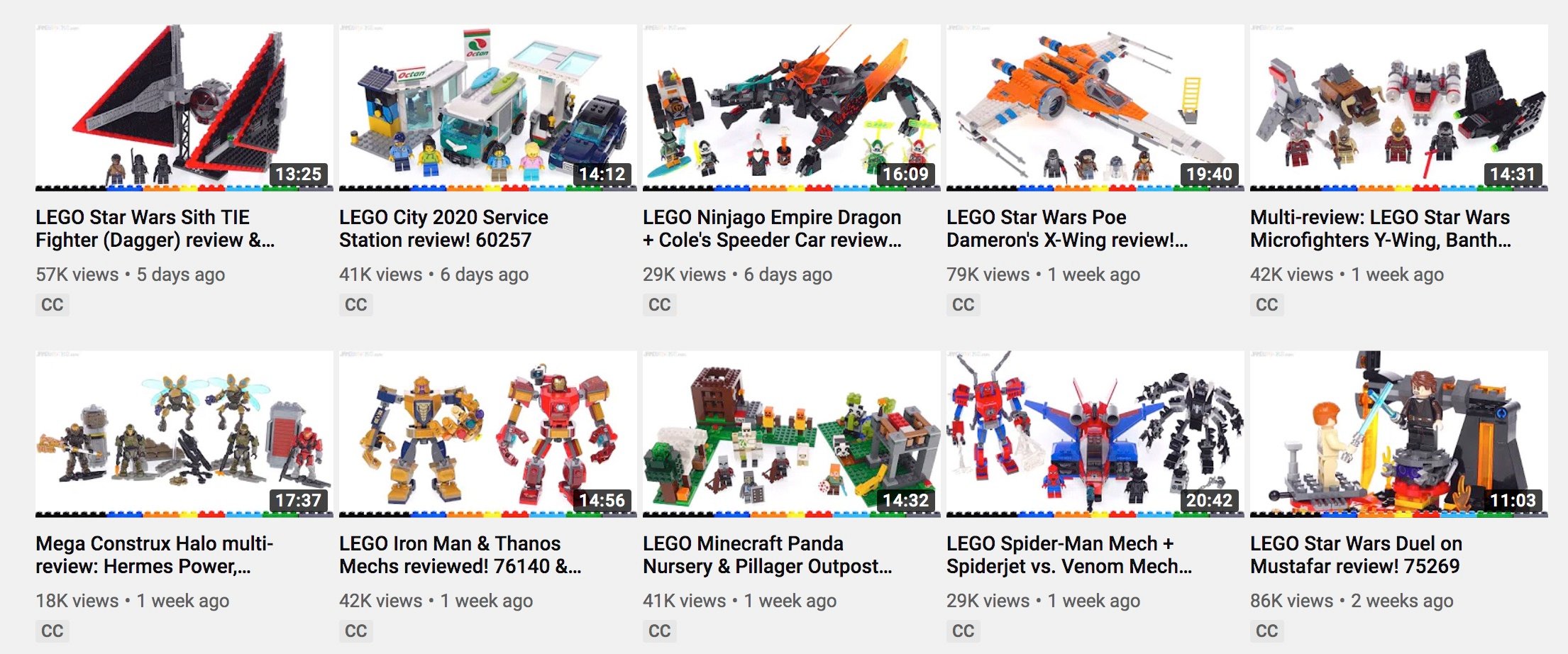 The YouTuber says that he knows at least all of the following Lego YouTubers have been affected in some way: Brick Builder, EllieV Toys, Billy Bricks, Brickomotion, AlmightyArjen, Brick 101, Levic Bricks, FK Films, Hfmasters, LEGOFIRST, MasterBuilders, If You Build It, Minifigure Studios, Bricks Arcade, MICHAELHICKOXFilms, Alexsplanet, briQle, MaxTime TV, Titan Humor, MADABOUTLEGO, Bricks On, Alexander Studios, BrickQueen, Brick Corner and BRICKADILLO.
One striking detail about the whole YouTube-FTC COPPA deal, first announced in September, that came into effect at the start of the year – has been how many creators identifying YouTube as the source of their revenue either dismissed the deal as irrelevant – or never really made an effort to learn about what it means and how profoundly it might end up affecting them.
And it's only been several days into the enforcement of the new rules whose purpose – and let's not beat about the bush here – has aways been to wash YouTube's hands of any possible violation of US law designed to protect children's privacy online – rather than actually thoughtfully devise and implement any meaningful policy to this end.
Instead, what we have now is YouTube's plea-bargain with the FTC that was never healthy from the get-go, and the giant simply shifting responsibility onto creators, without bothering to properly explain what's required of them going forward.