Many popular YouTubers, some with millions of subscribers, and others who have been using the site for over 14 years, have been told by YouTube that their verification badge will be removed in late October as part of a controversial new verification process.
Previously, YouTube creators could apply for channel verification after they hit 100,000 subscribers. Now YouTube is saying that from late October it will "prioritize verifying prominent channels that have a clear need for proof of authenticity." YouTube creators will no longer be able to request verification and, instead, YouTube will decide which channels it wants to verify.
YouTube is also changing the appearance of the verification badge from a checkmark to a grayed out background because "the checkmark has been displayed inconsistently," according to the tech giant.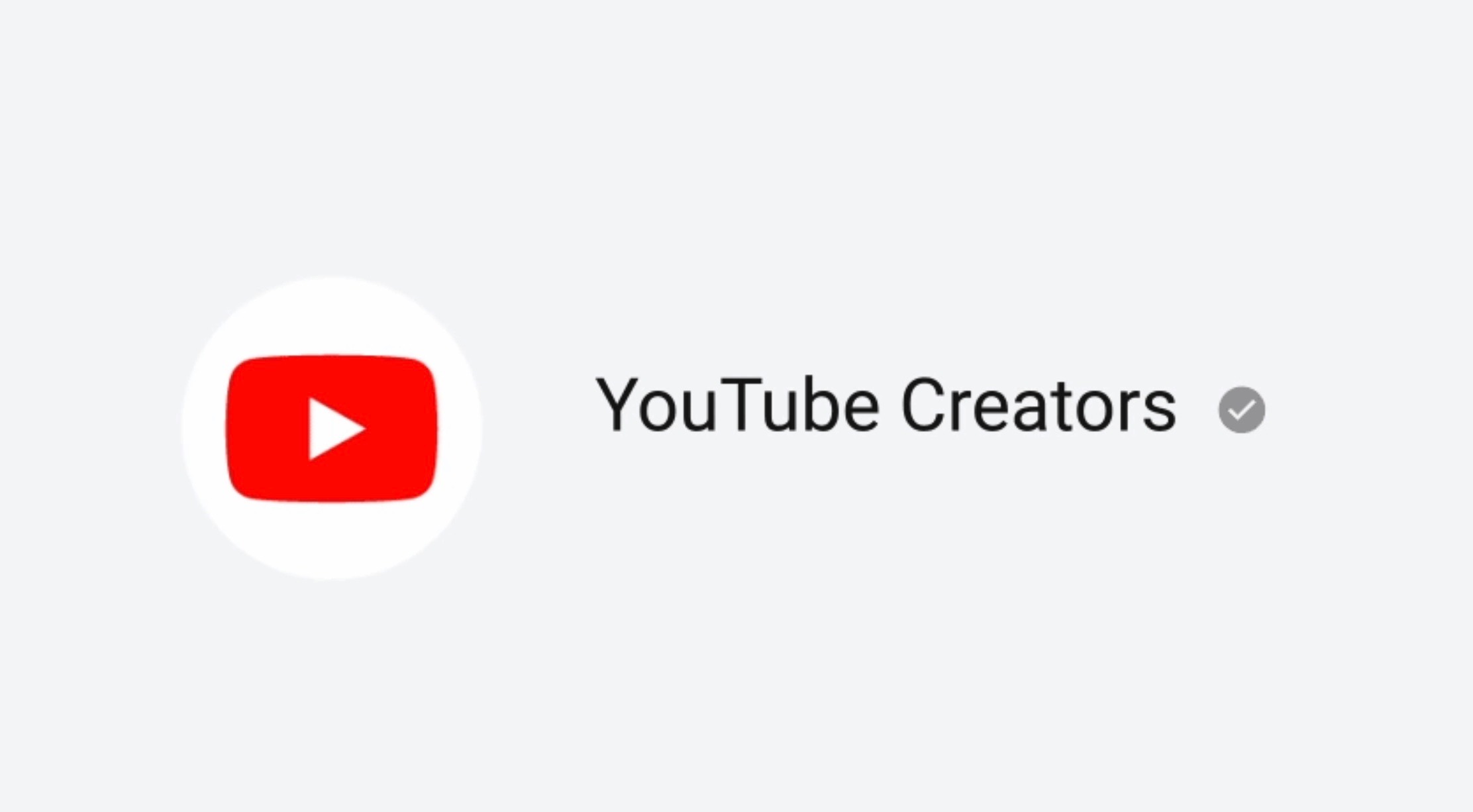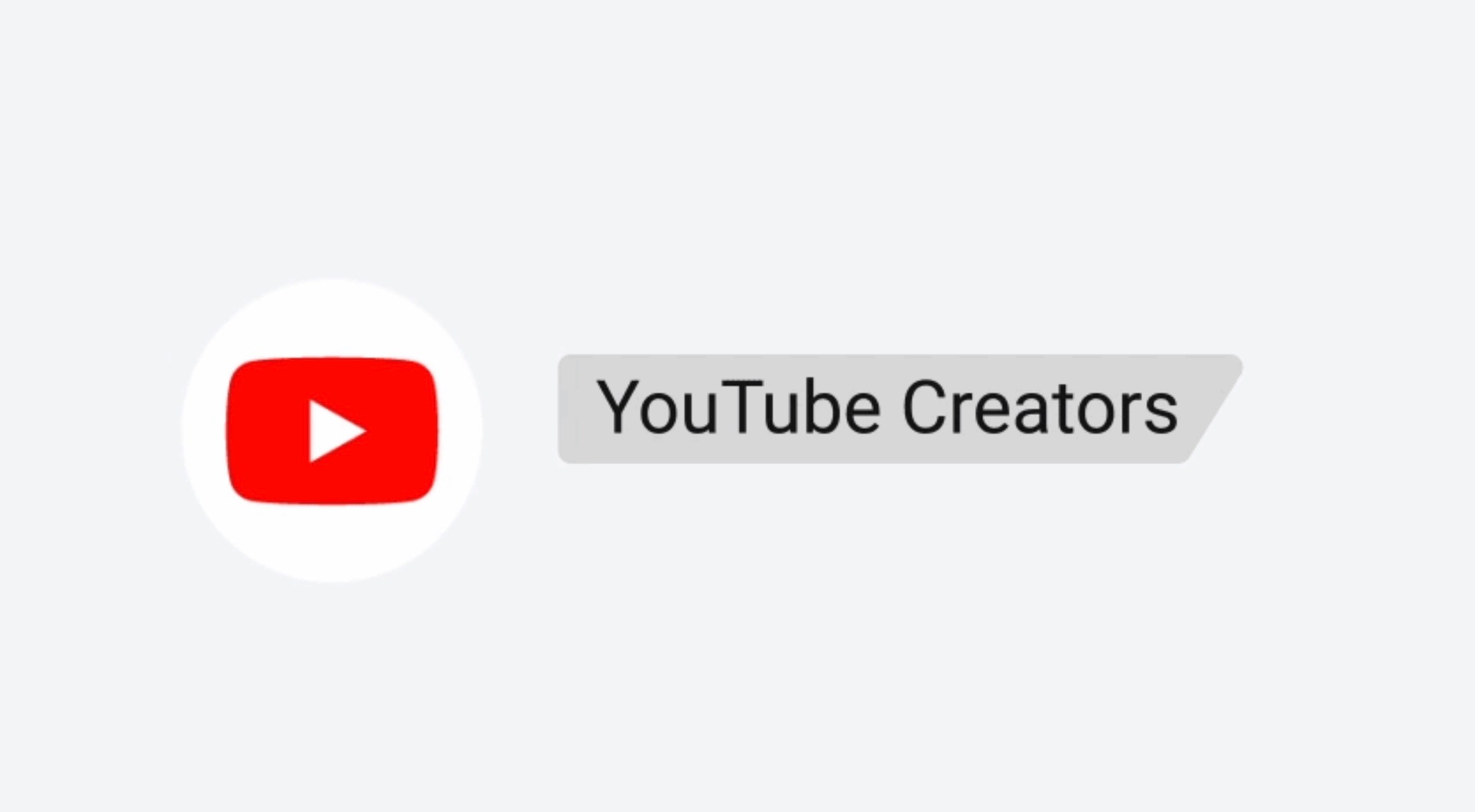 Within minutes of YouTube announcing this change to the verification process, multiple YouTubers started to received advance notices telling them that they're no longer eligible for verification. YouTube has clarified that this is an advanced notice and YouTube creators can appeal. However, if the appeal is unsuccessful, they will lose their verification.
We're making this change to help everyone determine whether a channel is the official YouTube presence of the creator they're looking for. Please know that badge or no badge, you're an important part of YouTube.
This is one of many decisions over the last 30 days which signal that YouTube is appearing to turn its back on the independent creator community. YouTube recently announced that creators who are popular with kids are likely to face a "significant business impact" and lose ads, comments, and notifications going forward as a result of changes it's making.
One day before making this announcement, YouTube released stats showing that it's now removing over 100,000 videos per quarter for "hate speech" under a policy that has resulted in many history channels, independent journalists, and other innocuous creators being demonetized or removed from the platform.
And one week before these announcements, YouTube CEO Susan Wojcicki said that YouTube will continue to push what it deems to be "authoritative voices" while suppressing content that "brushes right up against" but doesn't break any of the site's rules.
Satirical comedic vlogger MacDoesIt, who has more than 1.9 million subscribers, is no longer eligible for verification under these new rules, despite YouTube often using his photos on the official YouTube Instagram account.
Feeling isn't very mutual I guess @YouTube pic.twitter.com/0rjM4NbCj4

— Harley Baker (@FaboooLouLou) September 19, 2019
Regardless of YouTube's reasoning for this change, it appears that being a large YouTube creator and even being used in YouTube's own promotional materials is no longer enough to guarantee verification from late October.
ASMR channel Life with Mak is yet another large channel (over 1.6 million subscribers) that doesn't meet YouTube's verification criteria.
Wow. The only "disappointing" thing in my life is YOUtube. ? pic.twitter.com/I0Ps7NqHPK

— Life With MaK (Makenna Kelly) (@lifewithmak2005) September 19, 2019
Animated video creator ilymation, who has over 1.31 million subscribers, has also failed to meet YouTube's new verification criteria. She says "there are literally copycat channels of me and other channels that take my videos and reupload them and make money but I guess I don't need that verification that I am who I am."
There are literally copycat channels of me and other channels that take my videos and reupload them and make money but okay I guess I don't need that verification that I am who I am @YouTube @YTCreators pic.twitter.com/pwZXlB1ZcE

— ilyssa ? (@illymation) September 19, 2019
YouTuber Jaackmate also doesn't currently qualify for verification under the new rules, despite having over 1 million subscribers and creating YouTube content for over 11 years.
Just lost my verification badge on YouTube because I don't meet criteria… I have over a million subscribers and have been creating content for 11 years mate.

You're well weird @YouTube pic.twitter.com/fLJs5vpwJW

— Jaack (@Jaack) September 19, 2019
Video games channel Shesez is another creator who is no longer eligible for verification, even though he has more than 621,000 subscribers and was recently verified by Twitter.
Thanks a lot, YouTube. Glad to see you're adopting the same strict af verification methods as sites like Twitter. I remember being so happy getting this mark when I hit 100k years ago.
Guess if you're not in the millions of subs, you're not legit anymore in YouTube's eyes. pic.twitter.com/6tLxWRLokh

— NicoB (@NicoB7700) September 19, 2019
Makeup artist ThatGirlShaeXo has also lost her verification eligibility under the new system. She has been creating YouTube content for over nine years and has over 397,000 subscribers on her YouTube channel.
You can suck a bag of dicks @YouTube ?????thanks for taking away my verification after I've been verified for 9 fucking years. Unbelievable. pic.twitter.com/0BESaIRVzL

— shae shukla (@ThatGirlShaeXo) September 19, 2019
Mike Falzone, a comedian who has been uploading to YouTube for 14 years and has over 164,000 subscribers, was also told that he failed to meet the new criteria for YouTube verification.
Hey @YouTube, 14 years. pic.twitter.com/DJx2Ctrz7m

— Mike Falzone (@MikeFalzone) September 19, 2019
YouTube claims that it's making the change because viewers and creators found the verification badge confusing.
https://twitter.com/teamyoutube/status/1174737167664287744
However, many people are skeptical of these claims and doubt that this supposed "confusion" came from the YouTube community.
Like where did you even talk to these viewers? I never heard of any such meeting or survey about verification badges and whether or not they're confusing

— Justin Whang ? (@JustinWhang) September 19, 2019
> Through our research, we found that people often associated the checkmark with an endorsement of content, not identity.

Who the fuck is this stupid and thought that

— LeonTG (@LeonTG_) September 19, 2019
No this idea didn't come from the community, I don't believe this.
"Confusion" happens in the comments when you remove the badge.
Account verification shouldn't require Youtube's approval / endorsement. We want impartiality; we don't want the platform endorsing ANYONE at all.

— ?NERD CITY? (@nerdcity) September 19, 2019
We really doubt you talked to anyone who wasn't a talk show host or MSM checkmark. Try talking to an actual creator from your platform next time Team Youtube.

— Pimp Master Broda (@PimpMasterYoda1) September 19, 2019
no matter YouTube's intentions for the change, all this looks like is yet another move by YouTube that hurts endemic creators in favor of mainstream channels and celebrities, just like we've seen with the Trending page and Recommended

YT's own creators continue to get owned

— Rod 'keydaddy' Breslau (@Slasher) September 19, 2019
'Cause… ya know… channels run by real people aren't official channels. We just float around in the ether as "sort-of-channels". When are you changing the name of YouTube to something else? It clearly isn't YOUTube anymore. So so freaking sad…

— Jen Luv (@JenLuvsReviews) September 19, 2019
If you're unaware, YouTube is making it so the verification badge is only for the really big people. Celebrities, companies, people that are "widely recognized outside of YouTube".

Being a big creator on YouTube just isn't enough for YouTube anymore. pic.twitter.com/2w2FSNE71Z

— exangel (@blameitonjorge) September 19, 2019
Many people are seeing this as yet another decision by YouTube that hurts the independent creators who helped grow the site in favor of legacy media outlets and mainstream celebrities.