On Monday, YouTube cut independent news outlet Status Coup News' live coverage of a peaceful gun rights rally in Virginia mid-stream and accused the outlet of violating YouTube's firearms policy.
Status Coup News was covering the annual Lobby Day rally, which is organized by Virginia's top gun-rights group, Virginia Citizens Defense League (VCDL). VCDL describes Lobby Day as an event where "normal, everyday Americans go to the Virginia Capitol to tell our state legislators to SAY NO TO GUN CONTROL."
Status Coup News' live coverage of the rally documented the event and featured interviews with several of its attendees. But according to YouTube, this coverage violated the platform's firearms policy because "YouTube does not allow live streams showing someone holding, handling, or transporting a firearm."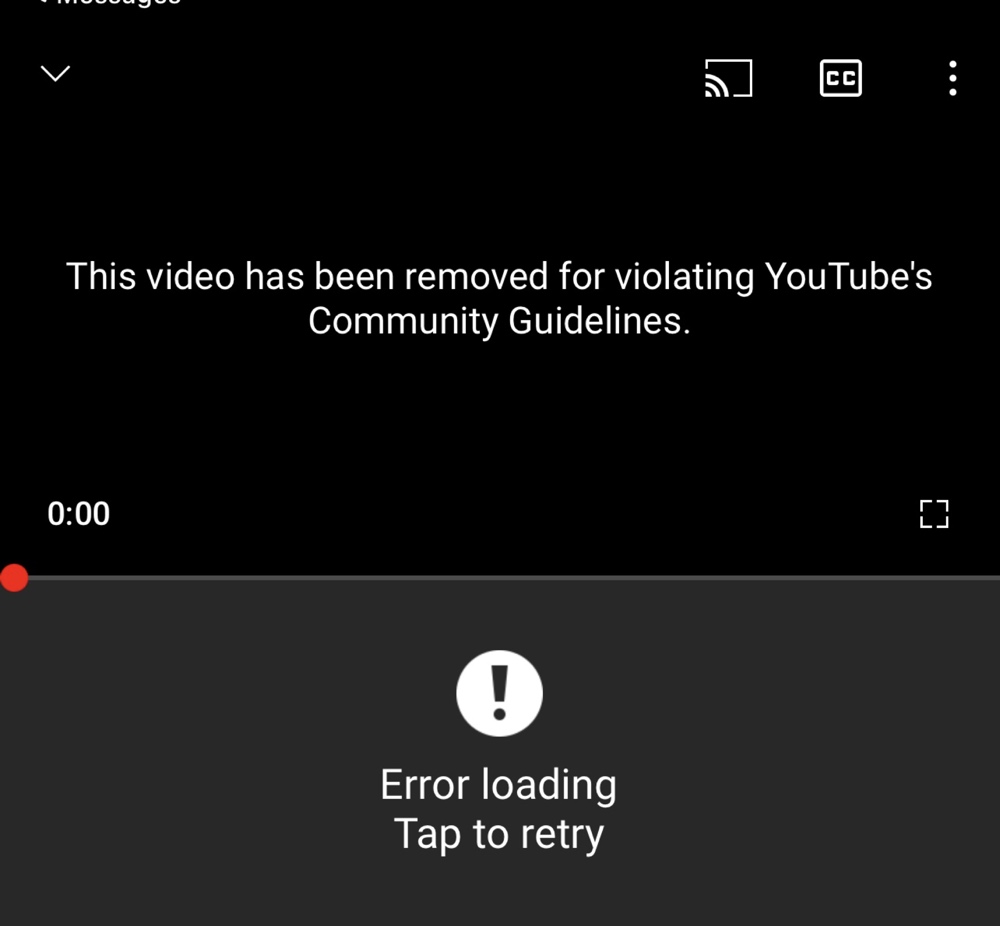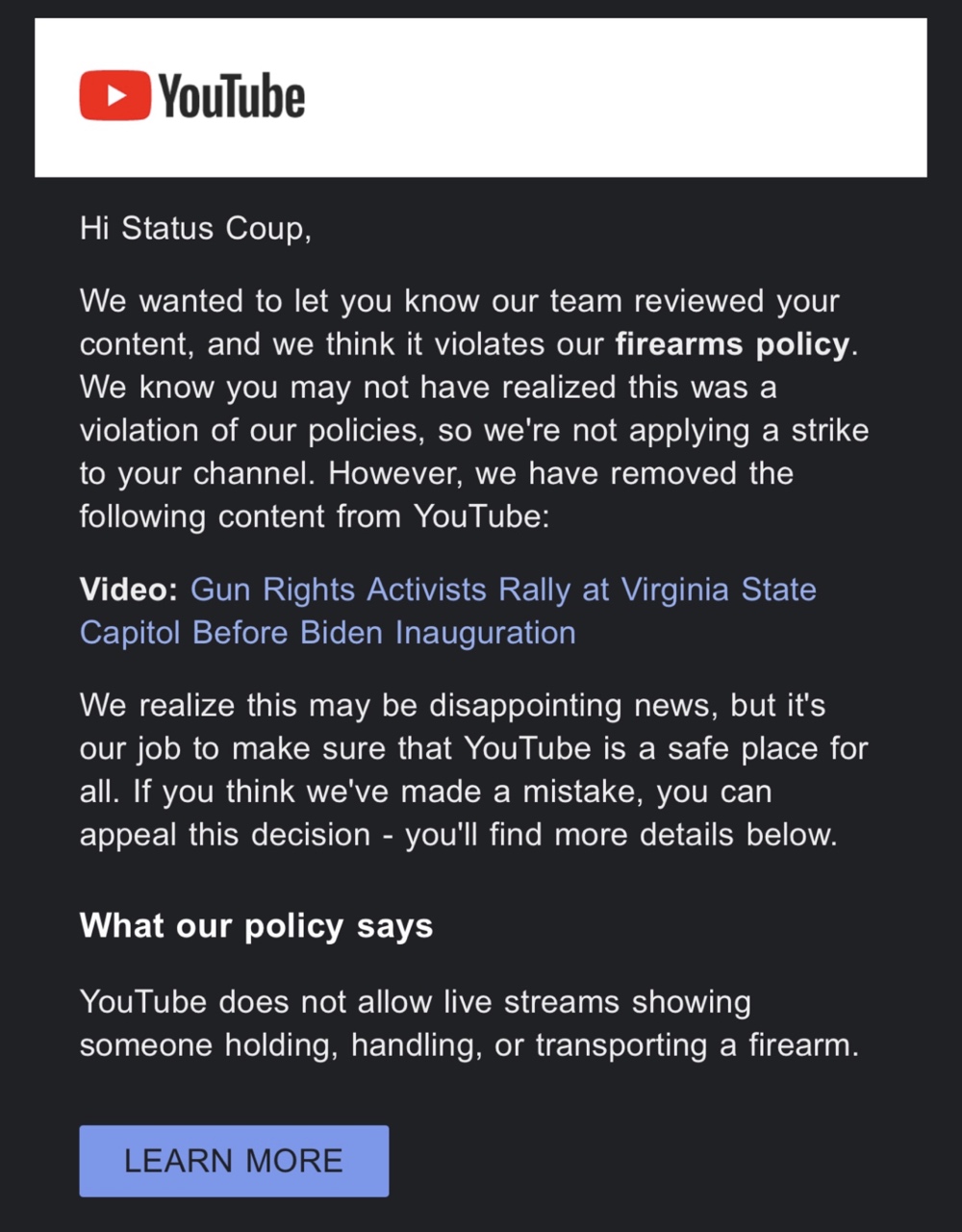 Jenn Dize, co-founder, president, and journalist at Status Coup News described YouTube's actions as "outrageous."
"We are clearly a news channel covering the news in-the-field in real-time – we are documenting HISTORY," Dize added. "We're reaching out to YouTube and making it known loud and clear that censorship of real journalism is not at all acceptable."
Dize also noted that if this standard was applied to photo and video journalist Jon Farina's footage from the storming of the US Capitol on January 6, the entire world would have been prevented from seeing live video coverage of the events.
If this standard were applied to all live streams, it would also mean that whenever mainstream media outlets show live coverage of anyone holding a firearm, including police officers at protests or riots, then their YouTube live streams would also have to be taken down.
Status Coup News journalist Jordan Chariton wrote that the YouTube live streams of CNN, MSNBC, and "other mainstream 'authoritative' channels" aren't being targeted under this rule because "they are deemed advertiser friendly (and their army of lawyers would challenge YouTube)."
"They are only going after INDEPENDENT journalists," he added.
Additionally, Chariton noted that independent news outlets such as Status Coup News are already suppressed because of YouTube's policies that elevate mainstream media outlets in search results and recommendations.
Chariton called for YouTube CEO Susan Wojcicki to to explain to journalists why she is "censoring JOURNALISM in an overly broad and misguided facade of cracking down on extremism."
Chariton also discussed the impact YouTube's firearms policy could have on law enforcement's ability to investigate violence:
"What if a few minutes after you shut us down over an absurd "firearms policy"…shots fired and/or violence occurred.

Is YouTube's position this SHOULD NOT be captured for law enforcement?"
The takedown of this live stream follows VCDL being deplatformed by email marketing service Mailchimp last week. VCDL president Philip Van Cleave also said that Facebook recently removed his personal account.
Additionally, the removal of Status Coup News' live stream is reflective of YouTube's increased censorship of independent news outlets with independent Swedish media outlet SwebbTV and independent journalism channel Press For Truth some of the other channels that have been terminated over the last years.