YouTube has banned the channel of Millat Times, an Indian news website, for posting a video showing workers protesting lockdown in the state of Maharashtra. YouTube said that the video violated its COVID-19 misinformation policy.
On April 9, Millat Times uploaded a video titled "People Continue Protest Against Lockdown, Gherai CM's House." The post showed clips of people protesting the newly enforced lockdown in Maharashtra outside the state's Chief Minister's residence.
On the same day, YouTube removed the video, citing violations of its Community Guidelines, specifically the policy on medical misinformation.
"YouTube does not allow content that spreads medical misinformation that contradicts the World Health Organization (WHO) or local health authorities' medical information about COVID-19, including on methods to prevent, treat, or diagnose COVID-19 and means of transmission of COVID-19," YouTube's email to Millat Times about the post removal read.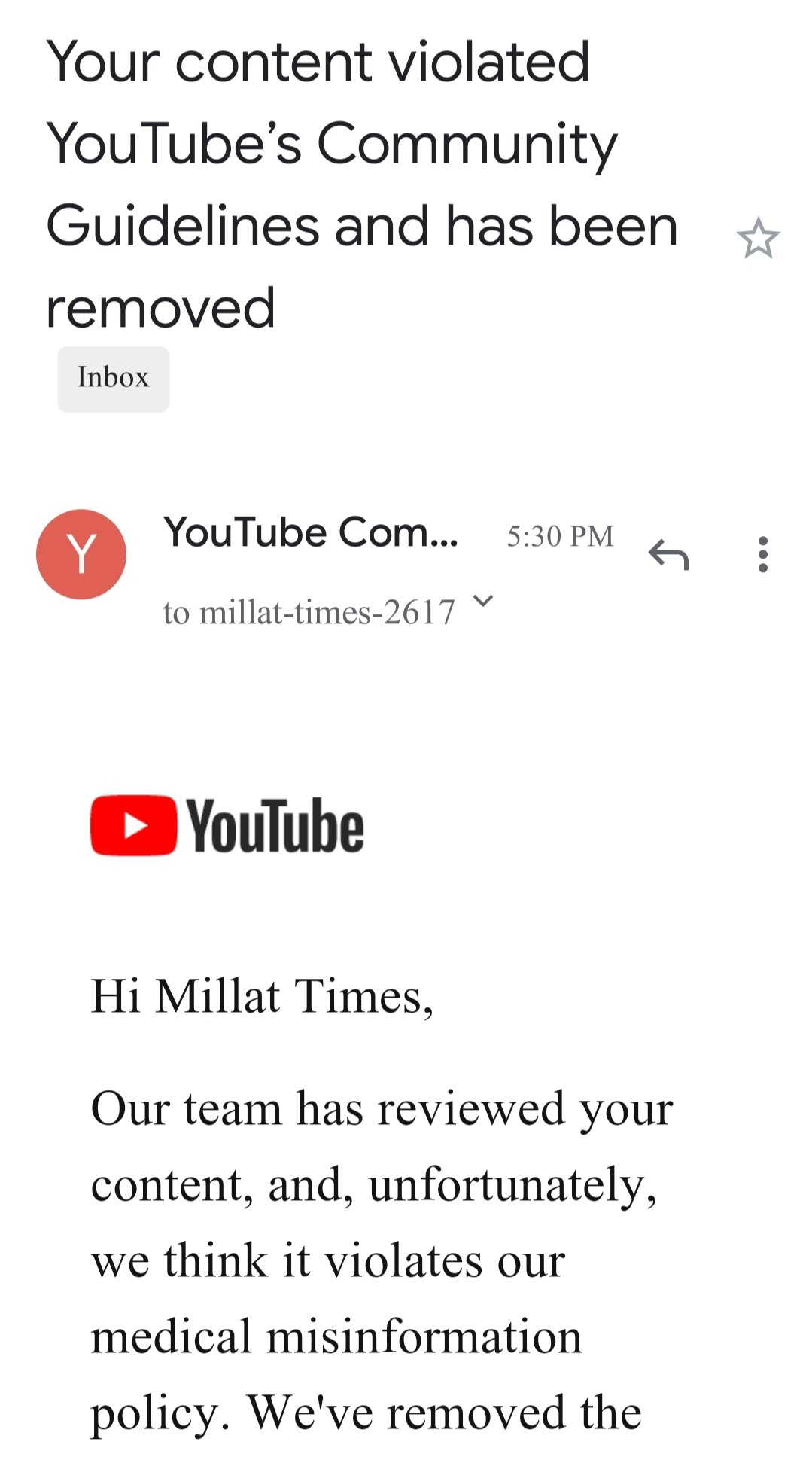 The channel was banned for a week, and put on a 90-day probation, during which period the channel should not violate any guidelines or more action will be taken.
Millat Times' editor-in-chief, Shams Tabrez, said that the protesters were mostly daily wage workers who would lose their livelihood due to the lockdown.
"They were protesting near the Maharashtra chief minister's residence and speaking about the issues that they will face in their life due to the lockdown," Tabrez continued.
"They were scared, of course, we all know what happened to migrant workers during the nationwide lockdown [in 2020]. Whatever they said was presented as it is by us. It was their version, not fake news," he added.
Tabrez sent an email to YouTube requesting the unblocking of the channel, arguing that the video did not contain any medical misinformation on COVID-19.
"The video on which this action was taken is true and based on facts. There is neither fake news nor misinformation on COVID-19," the email read. YouTube is yet to respond to Tabrez's email.
Millat Times is a news website launched in 2016. The outlet's YouTube channel has about 800,000 subscribers, and 500,000 followers on its Facebook page. Both platforms have previously censored the platform.
"YouTube has deleted our videos even before. One was a story about the mob lynching of a Muslim man over allegations of eating beef, and another was on the Delhi riots [February 2020]. The riots were ugly and we had attempted to show its brutality as it is. But it was deleted," Tabrez said.
According to Tabrez, social media platforms have a tendency to target smaller media organizations, which focus on issues bigger ones neglect.
"In any case, smaller social media channels have limited resources, and these censorship rules make it even worse. All big channels show communal debates all the time – which are made available on YouTube too. No action is ever taken against them," he added.