A new survey published by Blind, a community of verified anonymous professionals, looks into how Facebook employees see the company's role in maintaining the integrity of the upcoming US election – i.e., curbing election misinformation.
The survey was conducted in the wake of Facebook CEO Mark Zuckerberg backpedaling on his previous "free speech" pledge (or his carefully curated narrative about it, if you prefer). Namely, Zuckerberg just recently announced that political ads would be banned in the week before the November vote, as a means to prevent "last minute misinformation."
Zuckerberg also "promoted" Reuters, a foreign-owned news agency, along with the National Election Pool (a consortium of media networks), as the ultimate arbiters of election results – since it is to them that Facebook will link "any post from a candidate attempting to declare victory before the final results."
With this context in place, Blind conducted its Facebook survey from Sept. 4 until Sept. 9, with participation of about 1,500 users.
And, since Blind has access to opinions of 3.6 million verified professionals, the poll's goal was to compare and contrast reactions of the wider community of tech professionals with those working for Facebook (all responding anonymously).
When asked if they thought it was Facebook's responsibility to prevent election misinformation, 68% said "yes" compared to only 47% of Facebook employees.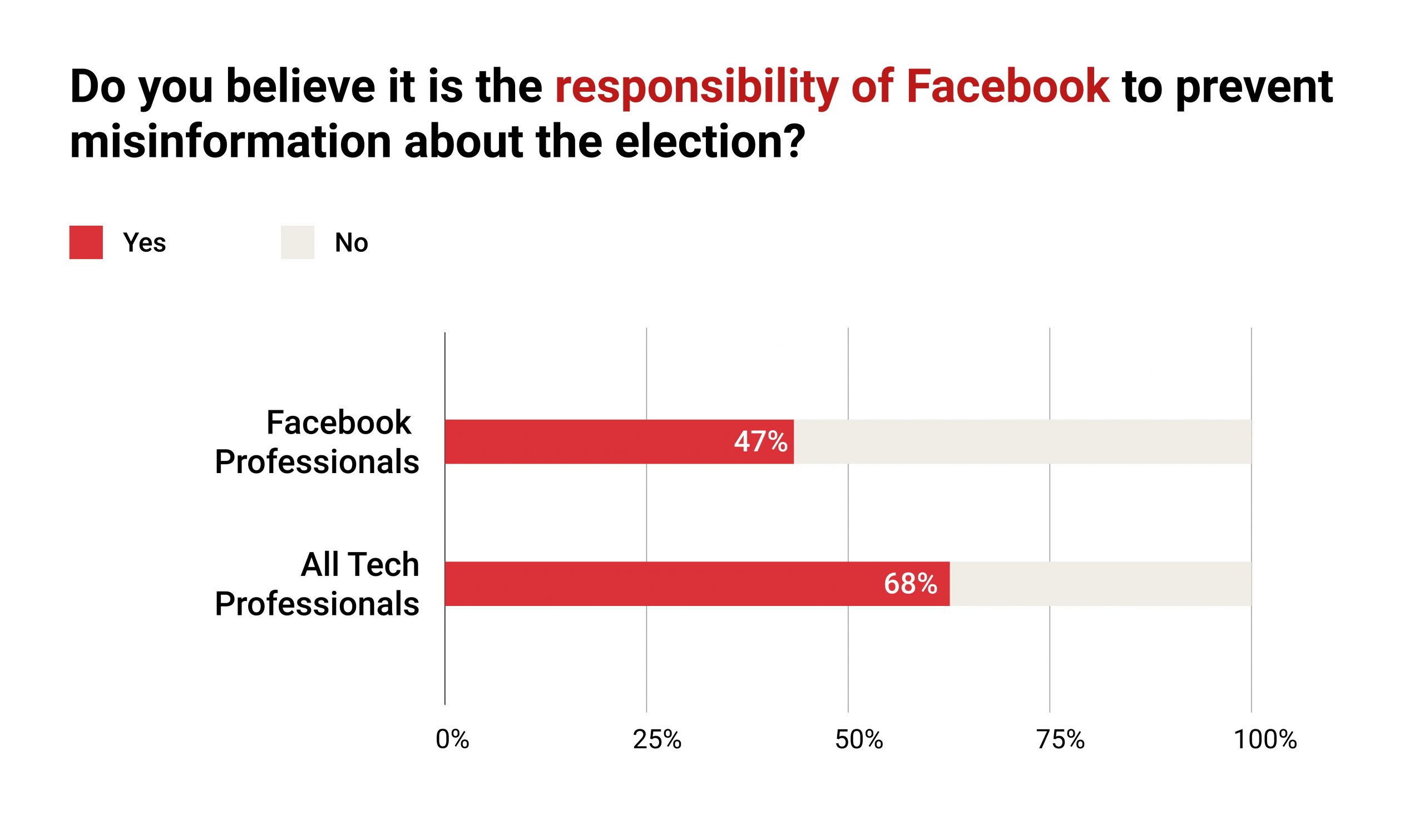 As for Zuckerberg's apparent deviation from prior commitment to free speech, 33% of tech professionals said they were surprised by it, while only 27% of Facebook employees shared this sentiment.
The report cites one Facebook employee who responded to a question posted on Blind's discussion forums asking them and their colleagues "how they felt about helping Trump win the election."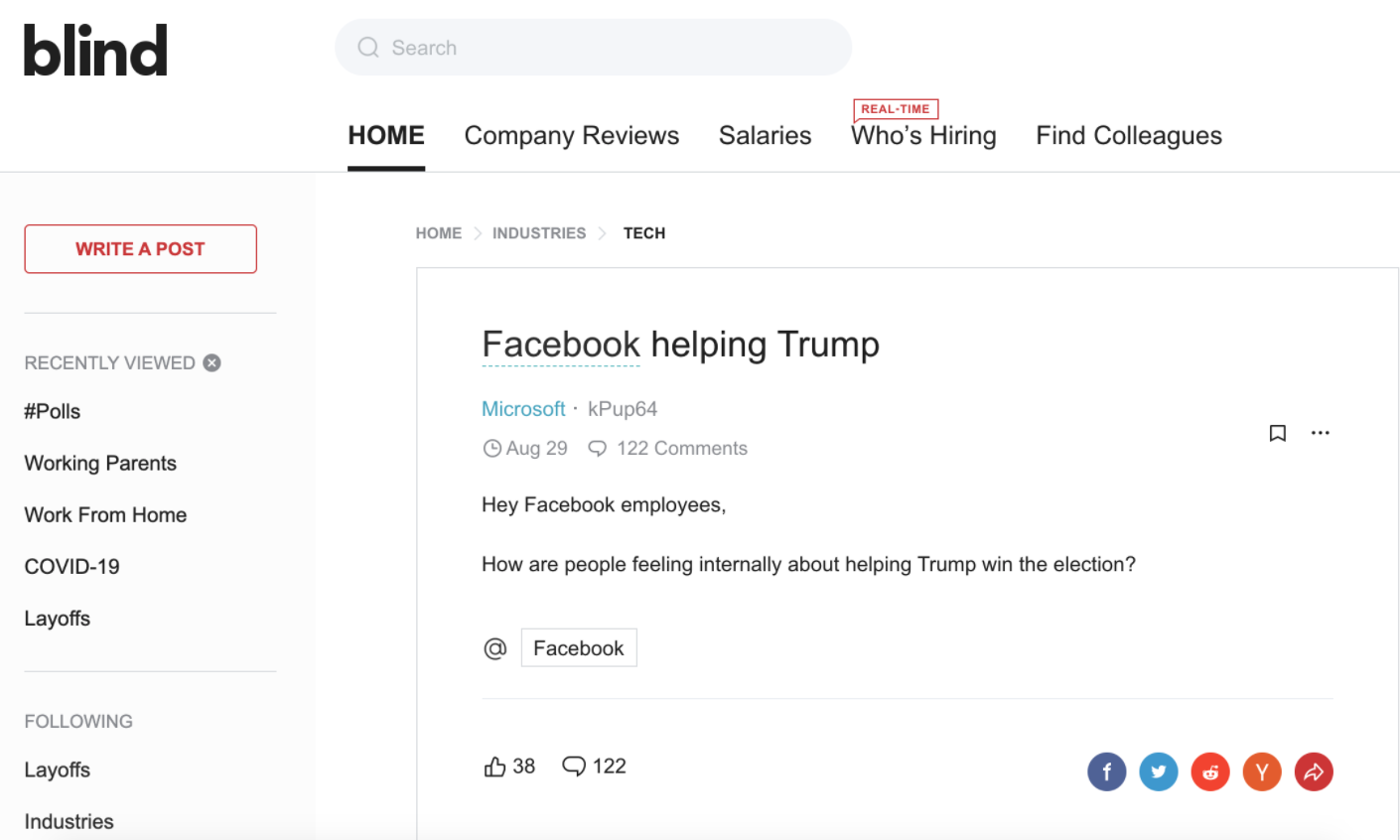 Facebook's role shouldn't be to sway voters or prevent people from speaking their minds or forming their own conclusions, this employee writes, and adds:
"If Trump is doing a good job swaying public opinion via social media, then it's up to you and other concerned citizens to sway voters the other direction."
The same user then advises the original poster (a Microsoft employee) to donate, volunteer, and vote – as a means of affecting the election's outcome.
But – "It's not up to Facebook to decide this election. It's up to us," the Facebook employee writes.