Minutes ago, actor Adam Sandler had his Twitter account hacked. After his account was taken over, it was filled with a stream of racist and anti-Trump posts.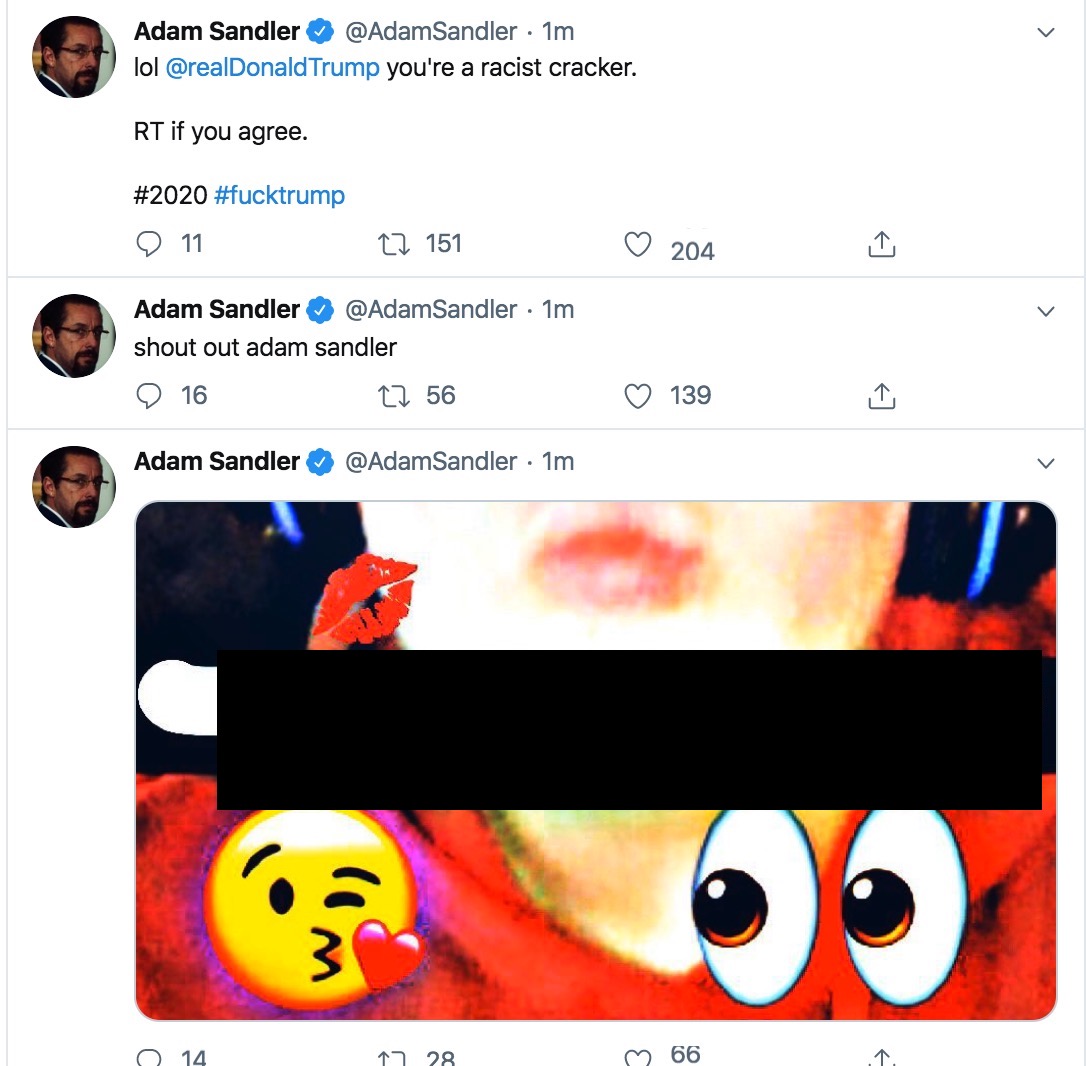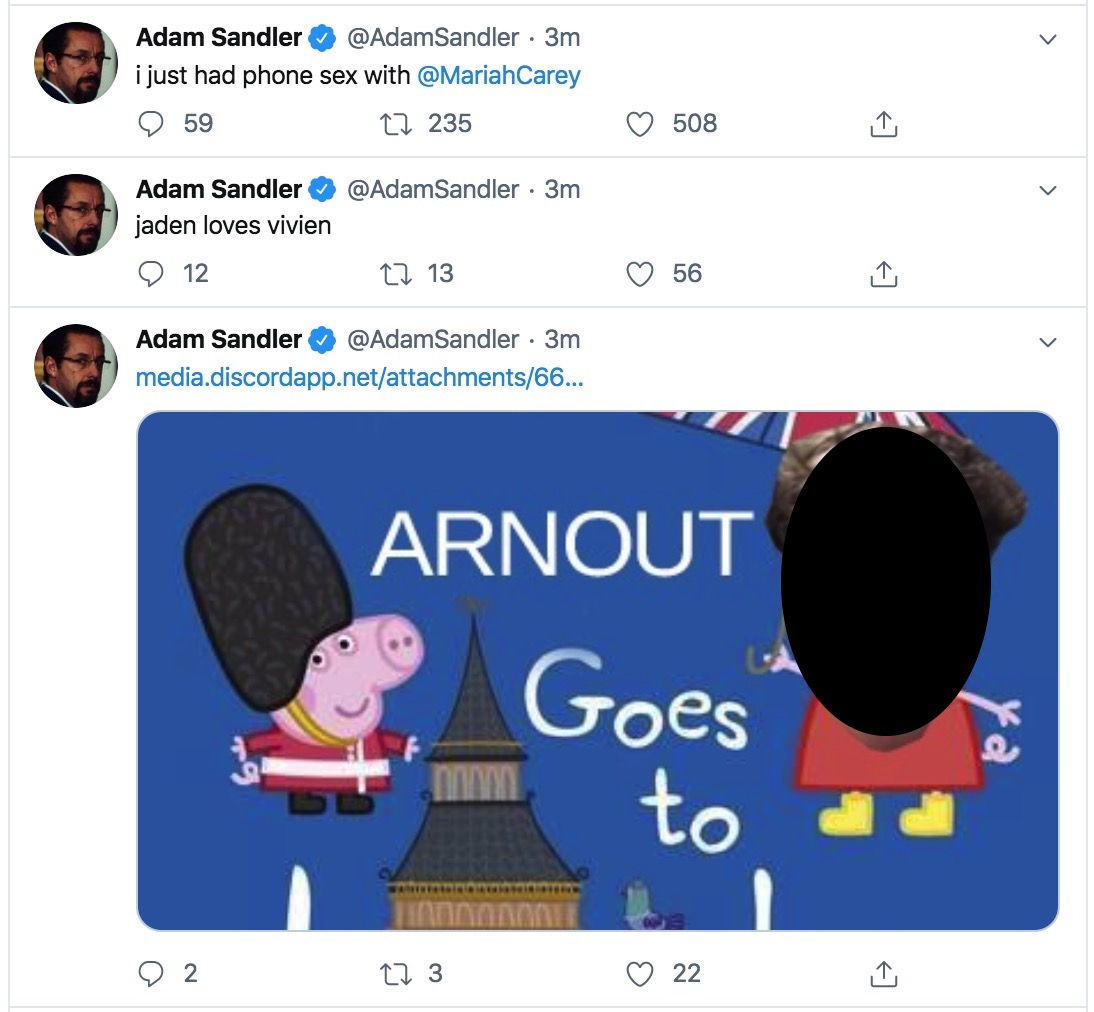 Some of the tweets also used #ChucklingSquad – a reference to the group that has hacked several other celebrities. However, it's currently unconfirmed whether they're involved in this hack of Sandler.

Chuckling Squad was referenced days ago by the group that hacked singer Mariah Carey's Twitter account on New Year's Eve. In this instance, the hackers posted a link to a Chuckling Squad Discord server but it's unclear whether the group actually hacked her account.
Prior to these recent hacks, several Twitter users had their accounts hacked last year including CEO Jack Dorsey, YouTubers James Charles and Shane Dawson, and actress Chloë Grace Moretz. However, these hacks from 2019 appear to be related to Twitter's tweet by SMS feature – a feature which has since been disabled.