A newly surfaced tweet suggests that Apple was made aware of a bug which allows users to eavesdrop on unanswered FaceTime calls without consent on January 21.
The bug received a lot of media attention earlier today because it could be used to violate the privacy of iPhone, iPad, and Mac users. Apple responded by disabling Group FaceTime (the feature that was being used to exploit the bug) and promising that a full fix will be coming later this week.
If true, the newly surfaced tweets indicate that Apple decided to keep Group FaceTime active while having knowledge of the bug for nine days.
In one of the tweets posted on January 21, the Twitter user @MGT7500 claims that their teens can listen to iPhones or iPads without approval and that they have reported this bug to Apple. This description fits the Group FaceTime eavesdropping bug that was reported on by many media outlets today.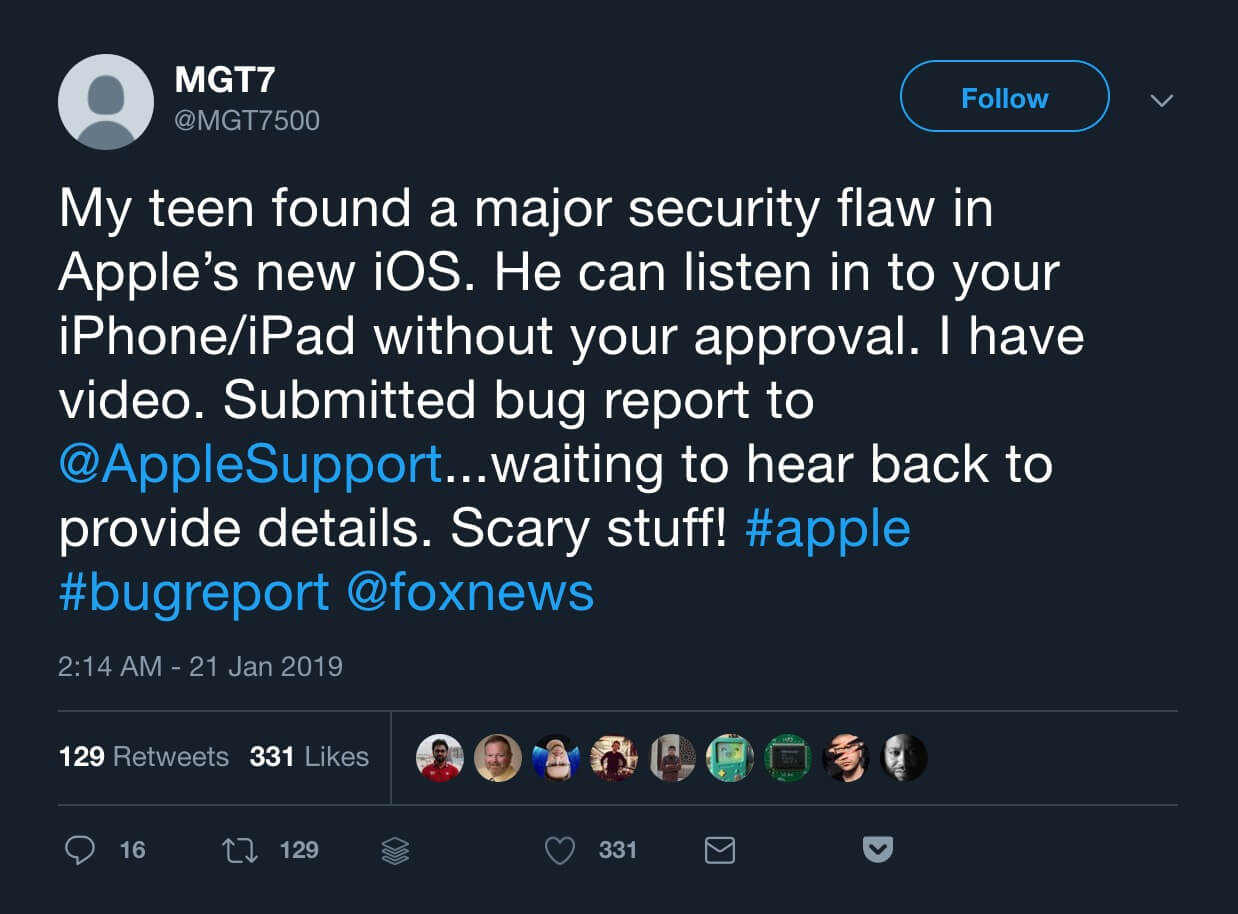 Another tweet from @MGT7500 shows a screenshot of an email the user sent to Apple asking to discuss this security flaw on a call. The email was sent on January 22 and also shows a reply from an Apple Product Security representative. This suggests that Apple was aware of some of the reports from @MGT7500. However, the details of the reply from Apple and the date it was sent are not clear.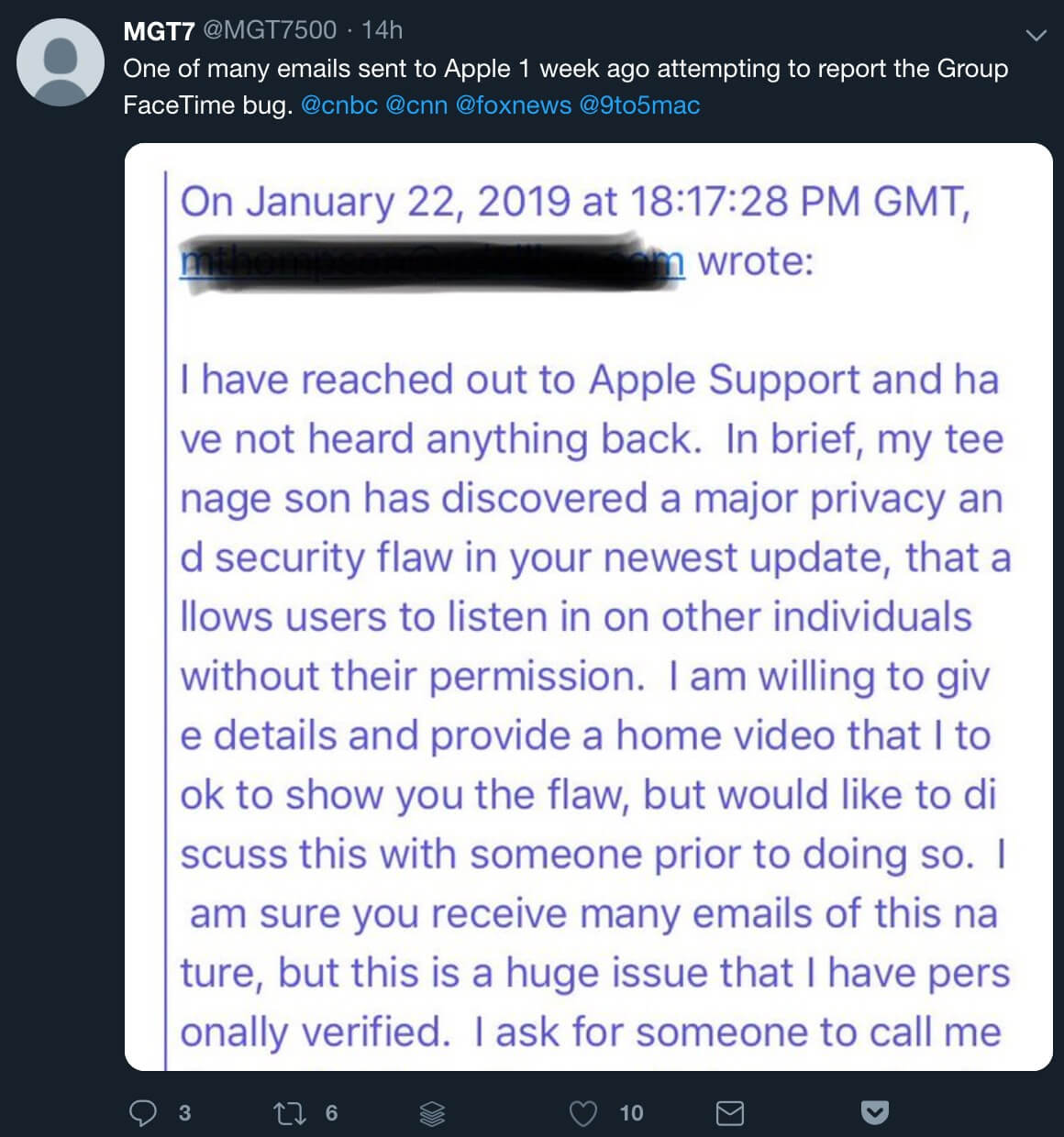 Free Tutorial: Our step-by-step guide to starting your own website for fun or profit