After the debacle-in-the-making that is the "avatar generator" put up by Biden's own campaign, which is turning into a Biden-ridiculing meme machine – Facebook users are reporting instances of censorship related to a Biden parody website.
The site's content, as well as a "trigger warning" at the bottom of the page, makes it clear this is not something created either by Biden or his campaign.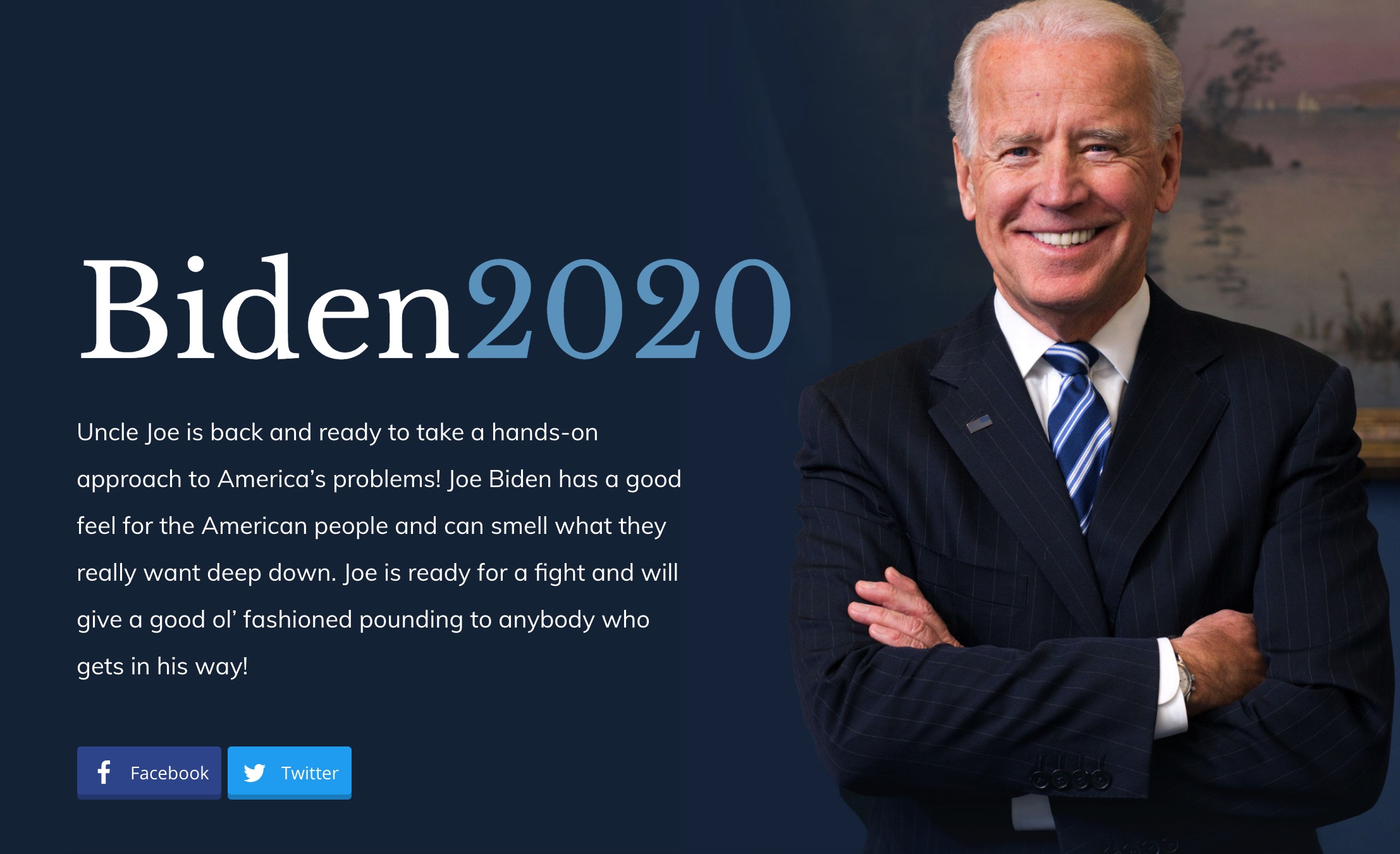 The site offers political commentary that the author says is protected under fair use, and claims is an individual project not funded by any organization.
It features videos and quotes made by "Uncle Joe" over the years – a very uncomfortable collection of anything from the presidential hopeful appearing to inappropriately touch women and children, to issues like his support for the Iraq war.
Not to mention that this satire website reminds us of that time in 2007 when Biden described Barack Obama as "the first mainstream African-American who is articulate and bright and clean and nice-looking."
Biden is also a Democrat and, presumably, a liberal, who has in the past supported legislation against gay marriage, against abortion rights, against school busing, and in favor of mass incarceration and death penalty, the site points out.
But the site actually doesn't appear to contain much commentary – it's mostly just documentary evidence of Biden's prior statements and actions.
Among the clips are those of the Daily Show segments and C-SPAN reports highlighting what's described as Biden's "racist slips" and "groping incidents."
But what if you are a Facebook Messenger user and want to share a link to this content?
You won't be able to. Users who tried and failed, are instead now sharing screenshots of their app with Reclaim The Net, that inform them that their message containing the link could not be sent.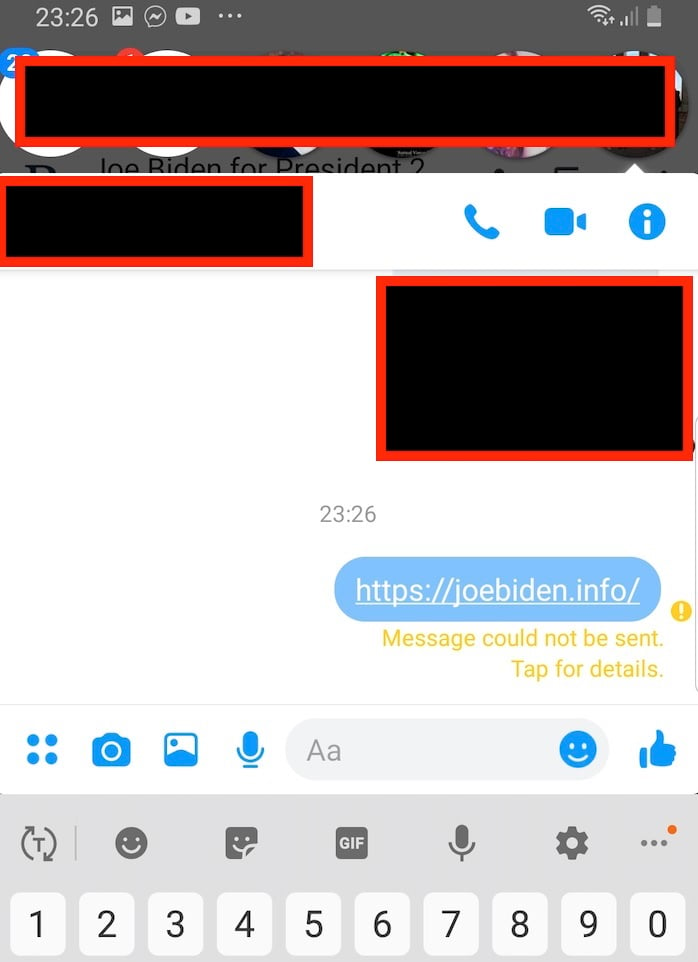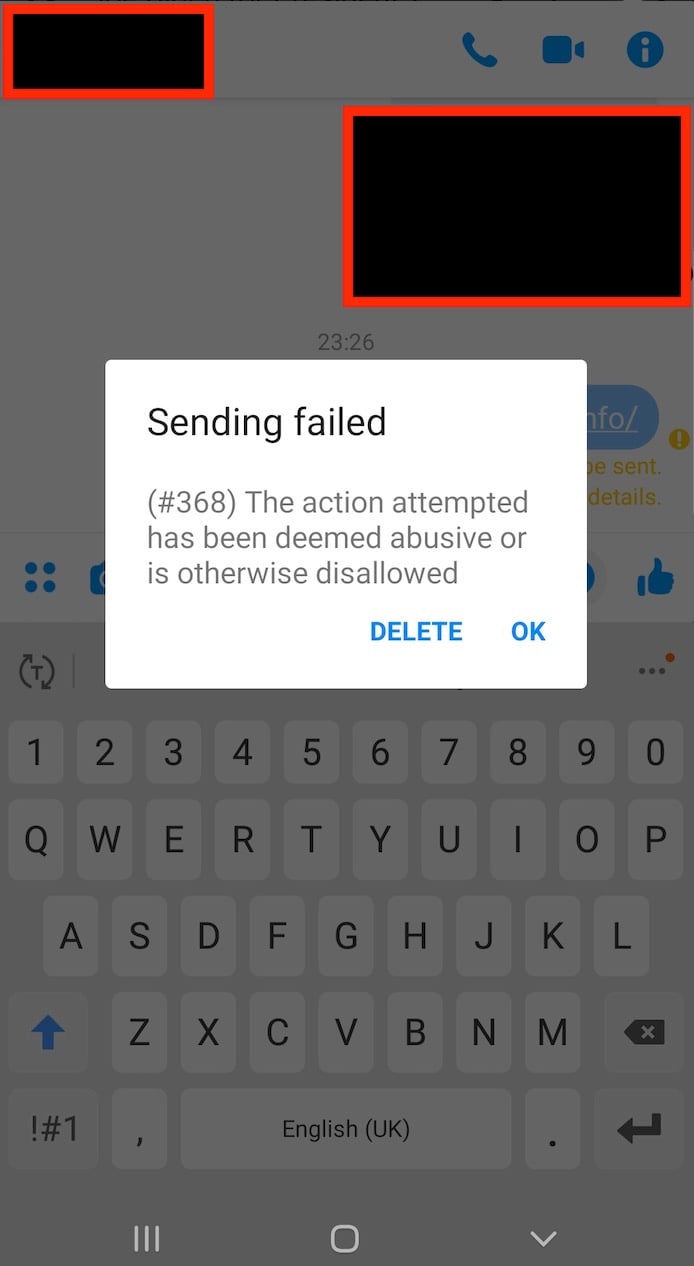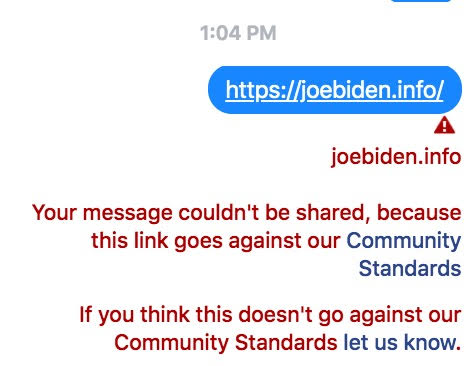 When, as instructed, a user taps to see what's going on, Facebook tells them that the message could not be shared, because the link goes against the giant's Community Standards.
Furthermore, an error message appears on the screen saying that the action attempted is "deemed abusive or otherwise disallowed."